Frank Ocean's latest album is still a date for your diary, just don't book it
The BRIT award winner's last was four years ago; his next, well, that's anyone's guess. Stop being such a tease, Frank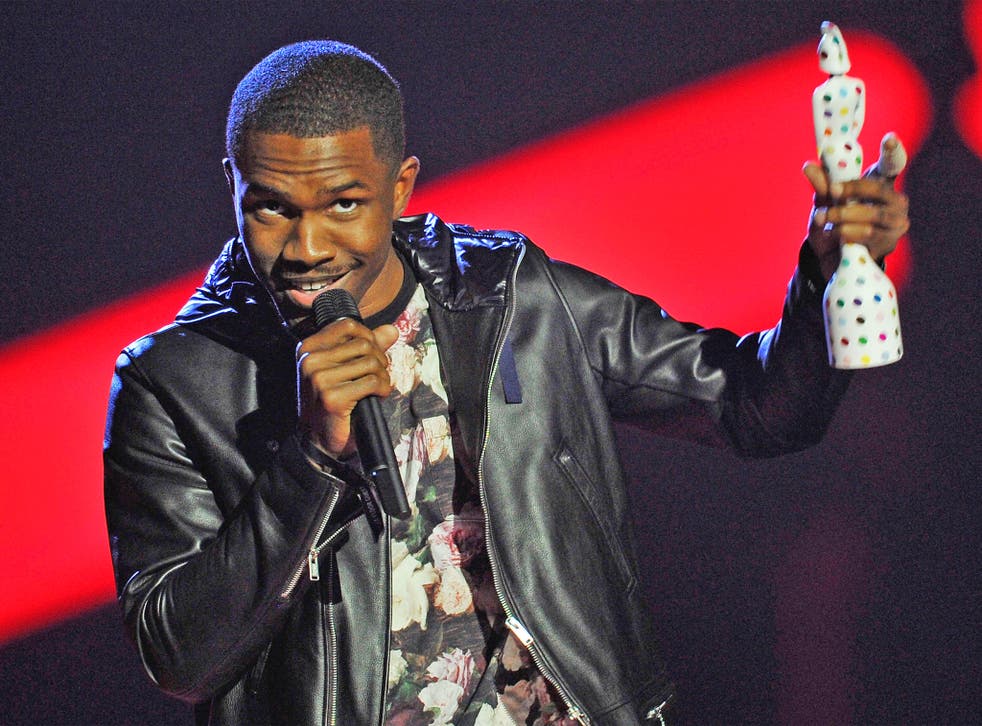 America's pastime of waiting for Frank Ocean's new album remains intact.
The most recent rumoured digital release date of the musician's long-anticipated Boys Don't Cry came and went without a peep from Ocean or any clues from Apple Music, the distributor.
Although this is not new territory for Ocean's fans, there had been promising signs that this time, the wait would end. Early last Monday, a cryptic live feed showing a barren warehouse space with studio equipment, marked by an Apple Music logo, appeared on a site connected to the project. Later that day, the New York Times reported that the album would be released that Friday, citing a source "with knowledge of the release plans".
But we should have known better. Trying to piece together a possible release date through Internet tea leaves has left us burned before. There has been talk of this album for years by potential collaborators and by Ocean himself, either directly or through allusions.
Ocean said in a 2013 interview that he was "like 10, 11 songs" into the project.
In April 2015, a photo showing the singer looking at magazines titled "Boys Don't Cry" was posted to his Tumblr with the hashtag #JULY2015. A representative of Ocean confirmed to Billboard that the album and a publication were due in July that year.
A year later, a "Due Date" library card image appeared on Ocean's website.
Now some are pointing to that image on the album's site as a clue to the next possible release date: "13 Nov". But it appears that date has long been there. His brother posted that same image, with the November 2016 date, to Instagram five weeks ago when he implied that the album would drop in July.
Could there be a method to this madness? While Ocean's album is eagerly anticipated, he is no Beyoncé, who can release a project in the absence of rumours or any foreshadowing and have everyone talking about it within hours. Each time one of Ocean's anticipated album drop dates comes and goes, there's a spike of attention on the artist whose last album, Grammy-award winning Channel Orange, came out four years ago. There are even now Snapchat filters dedicated to this vigil that we continue to keep.
But having hopes crushed repeatedly is becoming a bit tired (there's a reason why The Post declared that "Waiting for a Frank Ocean album" was so last year). So the wait, and the lamenting, continues.
This article first appeared in The Washington Post. © Washington Post
Join our new commenting forum
Join thought-provoking conversations, follow other Independent readers and see their replies