Chinese man murdered so his body could be used in cremation scam
Burials, which are considered the way through which deceased gets peace, are banned in parts of China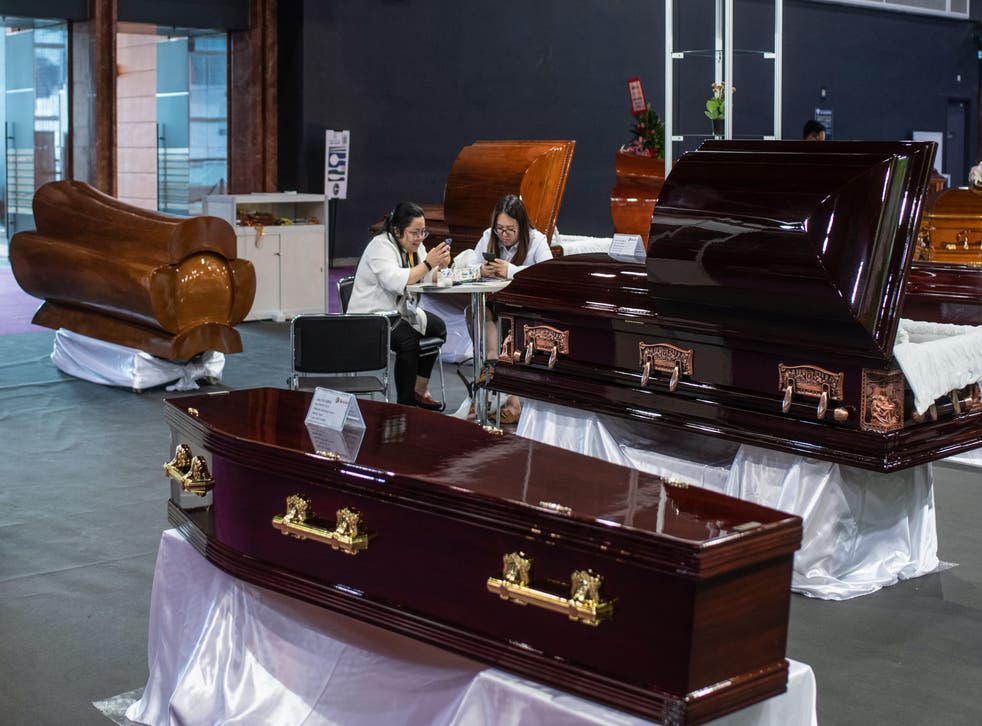 In a bungled plot, a Chinese man with Down's syndrome was kidnapped, killed and cremated in place of a wealthy man's corpse so that the latter's desire for burial could be granted.
Huang, who died from cancer in February 2017, told his family that he desired to be buried than cremated. But the city he lived in, Shanwei, prohibited burials.
In order to bypass the government ban, the family hired another man, also named Huang, to find a body that could serve as a substitute during the cremation.
On 1 March 2017, Huang abducted 36-year-old Lin Shaoren, who was picking rubbish on the street He then forced Lin to drink a powerful grain of alcohol until he passed out.
He then put his unconscious body in a coffin and sealed it with four steel nails. Two days later, he carried the coffin to a crossroad and swapped it with the coffin of the Huang who had already died.
While Lin's body was taken to the crematorium, Huang's body was taken to a secluded area where it received a traditional burial.
The family paid a total of 107,000 yuan (£11,895) for the scheme of which nearly 90,000 yuan went (£ 10,000) went to the perpetrator Huang, who killed Lin while the remaining went to a middleman surnamed Wen.
Lin's family discovered almost three years later in November 2019 that he was murdered after police used the surveillance footage to solve the crime.
Huang was given a suspended death sentence in September 2020 by a court in Shanwei, which he appealed against. The appeal was, however, dismissed by Guangdong Higher People's Court in December 2020 as it upheld the suspended death sentence by the lower court. It means that the convict's sentence will be commuted to a life term in prison if he does not re-offend after two years.
While the family, who hired Huang, was found guilty of "insulting a corpse" they were not given a prison sentence.
The case gained prominent media attention last week as it brought to fore the length to which families can go to provide traditional burial to the deceased. It is believed burial is the only way the dead will be at peace.
However, China has consistently campaigned against burying the dead with outright bans in some regions. This is because authorities believe that cremation saves land space and is more environmentally friendly.
Register for free to continue reading
Registration is a free and easy way to support our truly independent journalism
By registering, you will also enjoy limited access to Premium articles, exclusive newsletters, commenting, and virtual events with our leading journalists
Already have an account? sign in
Register for free to continue reading
Registration is a free and easy way to support our truly independent journalism
By registering, you will also enjoy limited access to Premium articles, exclusive newsletters, commenting, and virtual events with our leading journalists
Already have an account? sign in
Join our new commenting forum
Join thought-provoking conversations, follow other Independent readers and see their replies