Public outcry as China opens polar bear hotel
The hotel promised round-the-clock viewing of polar bears from all its 21 rooms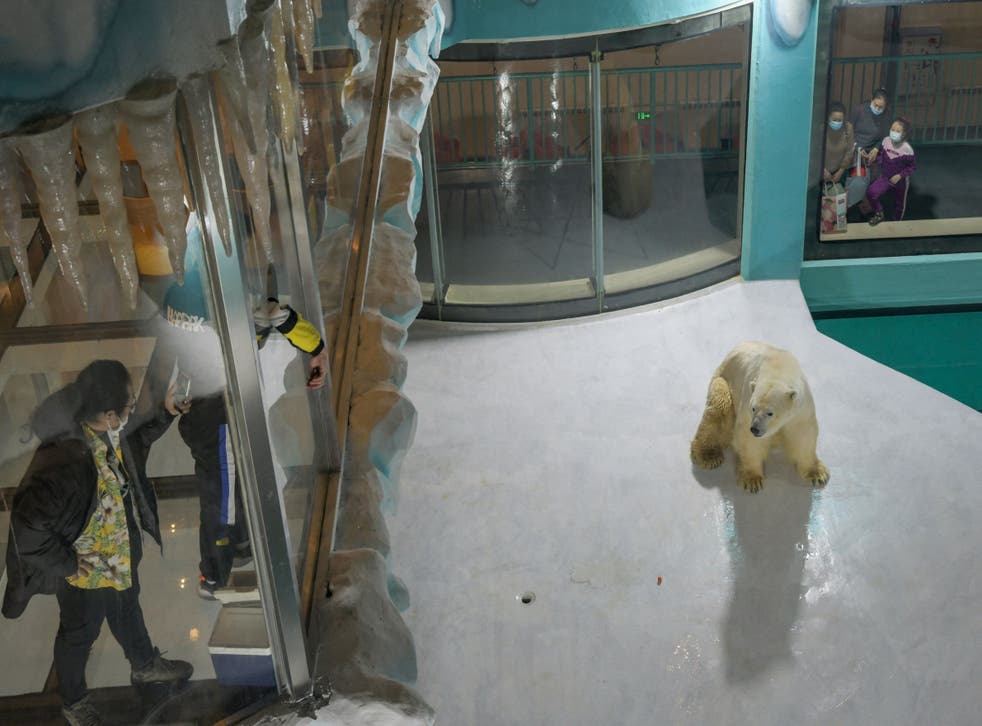 A hotel in China opened up to widespread criticism and outrage on Friday after it positioned two live polar bears as its central feature.
Part of the Habin Polarland theme park in the northeastern Heilongjiang province, the hotel billed itself as the first polar bear hotel in the world that promises around-the-clock viewing of the threatened species from all its 21 guest rooms.
"Whether you're eating, playing or sleeping, polar bears will keep you company," Harbin Polarland's official WeChat account said in a post-dated 11 March.
Photos and videos from Chinese state media featured the bears in an enclosure under harsh warm lights, surrounded by artificial ice and a small pool of water.
Yang Liu, a spokeswoman for Harbin Polarland, told Reuters that the indoor area is only part of the bears' total enclosure and that the animals are allowed outside when the air quality and temperature permits them to do so.
Read more:
The hotel has been booked fully booked for the trial period and their price range from 1,888 to 2,288 yuan (£208 to £252) per night.
Animal rights organisations reacted sharply to the business model that required the animal to stay away from its natural habitat into the glass boxes.
"Polar bears belong in the Arctic, not in zoos or glass boxes in aquariums – and certainly not in hotels," Jason Baker, senior vice president at animal rights group PETA said. "Polar bears are active for up to 18 hours a day in nature, roaming home ranges that can span thousands of miles, where they enjoy a real life."
"Gaps in China's wildlife protection law allows businesses to exploit animals without any concern for their welfare," a spokesman for China Animal Protection Network, on condition of anonymity, told AFP.
Additional reporting from the wires
Join our new commenting forum
Join thought-provoking conversations, follow other Independent readers and see their replies