Japanese court summons Kim Jong-un after refusing to grant him sovereign immunity
Ethnic Korean residents of Japan demand compensation after they were persuaded to go back to their native country years ago
Namita Singh
Wednesday 08 September 2021 12:46 Comments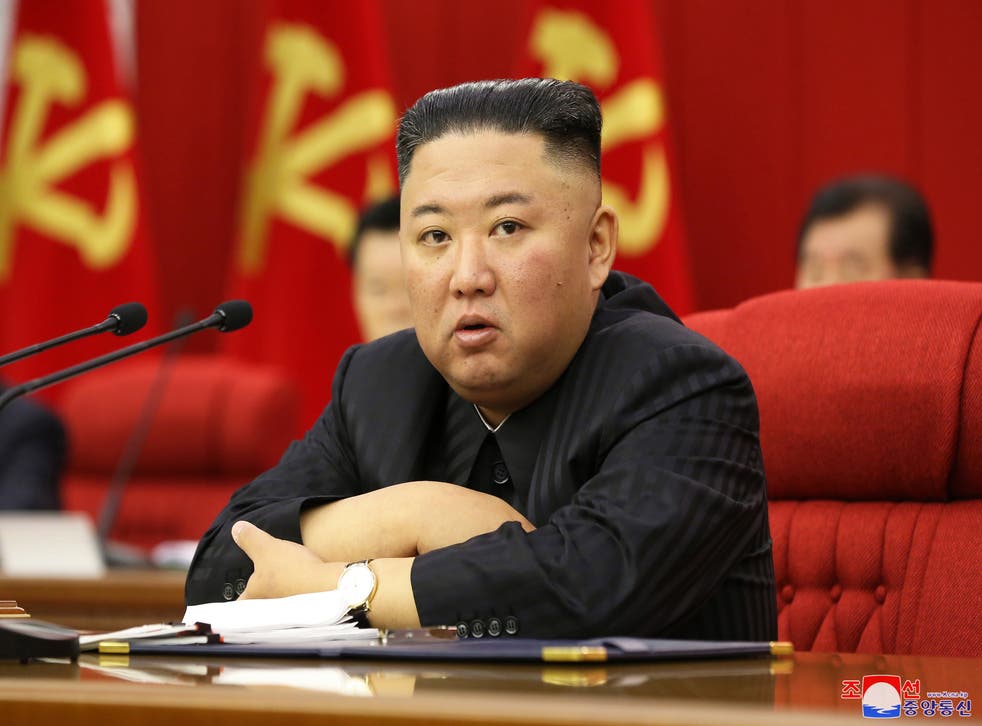 North Korea's leader Kim Jong-un has been summoned by a Japan court in an ongoing lawsuit against Pyongyang on allegations of human rights abuse of thousands of the country's ethnic Korean residents who were persuaded to live in their native country under false promises.
Kenji Fukuda, a lawyer representing at least five plaintiffs, told the media on Tuesday that though the North Korean leader is not expected to appear in the hearing scheduled for 14 October, the court's decision to summon him marks a rare occasion when a foreign leader was not granted sovereign immunity.
The plaintiffs are demanding a compensation of 100 million yen (£658,000) each for the human rights abuses they suffered after joining the country's resettlement programme that was described as a "paradise on Earth."
About 93,000 Koreans had moved from Japan to North Korea between 1959 and 1984 under the massive repatriation programme sponsored by both the governments and their Red Cross societies.
Among those who migrated was 79-year-old Eiko Kawasaki, a Korean born and raised in Japan. She was 17 when she left the country of her birth in 1960.
Her father was among two million Koreans who first moved to Japan from North Korea during the Japanese colonial rule from 1910 to 1945. Some went there in search of work and others were taken as forced labour to aid Japan's Second World War efforts.
But after Japan surrendered once the World War was over, many returned due to lack of citizenship and financial opportunities, while others remained as the Korean peninsula was plunged into war some years down the line.
In an effort to make up for the labourers killed during the Korean War and rebuild their economy, the North Korean government launched the repatriation programme where it touted the country to be a "paradise" with jobs, free healthcare, education and other benefits.
"Many Koreans living in Japan at the time believed this propaganda wholeheartedly, and I and my family were no exception," said Ms Kawasaki in an interview with the South China Morning Post. "My family decided to return to North Korea."
But reality contrasted starkly with what was promised on paper, said Ms Kawasaki. Instead of "paradise", she experienced famine, ostracisation and the death of her husband.
She was subsequently barred from leaving, but after being confined to North Korea for 43 years, she defected in 2003. She was forced to leave behind a family she contacts with great difficulty.
"If we were informed of the truth about North Korea, none of us would have gone," she was quoted as saying by the Associated Press.
She moved court along with four other defectors in August 2018, demanding compensation from North Korea's government. After a three-year-long pretrial hearing, the Tokyo district court on Tuesday agreed to summon Mr Kim, said Mr Fukuda.
It was not just the plaintiffs, but social media users as well who were skeptical about the idea of North Korean leader showing up for the next hearing.
"Think he'll show?" asked a user on Twitter.
"Hope he doesn't fire missiles," wrote another.
"Raise your hand if you think he's going to show," tweeted another user.
The plaintiffs are, however, hopeful that even if Mr Kim does not appear in the case, it will still set a precedent for future negotiations between Japan and North Korea on seeking the North's responsibility and normalising diplomatic ties.
"It has taken so long for us to come this far," Ms Kawasaki said. "Finally, it's time for justice."
Additional reporting from agencies
Register for free to continue reading
Registration is a free and easy way to support our truly independent journalism
By registering, you will also enjoy limited access to Premium articles, exclusive newsletters, commenting, and virtual events with our leading journalists
Already have an account? sign in
Join our new commenting forum
Join thought-provoking conversations, follow other Independent readers and see their replies