Five doctors travelling together save life of child who fell unconscious mid-flight
Toddler developed bluish colour skin discoloration due to oxygen deficiency in blood, with her pulse absent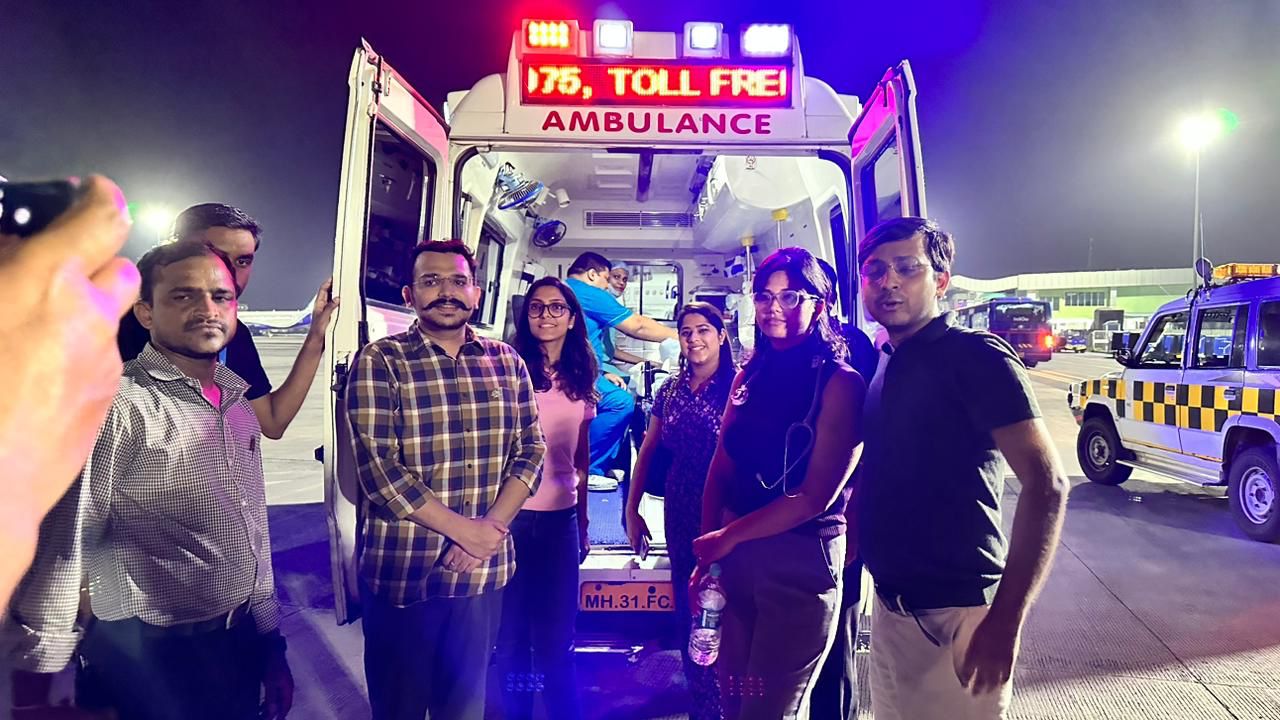 Five doctors from India's top government hospital revived a two-year-old toddler after she stopped breathing mid-air on a Delhi-bound domestic flight.
The group of doctors onboard the Vistara airline flight were returning from a medical conference in the southern Indian city of Bengaluru, more than 2,000km away from Delhi, when flight stewards made emergency announcements about the unconscious child.
The child had developed a bluish skin discolouration, developed from oxygen deficiency in her blood, reported local outlets.
"As soon as a flight attendant made the distress call, around 9.30pm, we immediately examined the toddler and found her pulse was absent, her extremities were cold, and she was not breathing, with cyanosed lips and fingers," Dr Damandeep Singh, a senior cardiac radiology department resident at Delhi's All India Institute of Medical Science (AIIMS), told The Indian Express.
He along with four colleagues – Dr Navdeep Kaur, Dr Rishab Jain, Dr Oishika, and Dr Avichala Taxak – began emergency medical treatment.
Explaining the procedures, the doctors told The Times of India that they tried to maintain the child's airway using three manoeuvres that included a head tilt, jaw thrust and chin lift.
"On air-immediate CPR (cardiopulmonary resuscitation) was started and with limited resources, using skilled work and active management by team," said AIIMS hospital in an update on its X account, formerly Twitter, explaining the procedures undertaken by the doctors.
"Successfully IV cannula was placed, (the) oropharyngeal airway was put and emergency response was initiated by (the) whole team of residents on board," which eventually helped restart the child's heart.
"It was complicated by another cardiac arrest for which an [automated external defibrillator] was used," said the statement.
While the doctors worked, the Vistara airline staff coordinated with airport authorities in the western city of Nagpur to arrange an emergency landing, and the patient was transferred to the city's KIMS-Kingsway Hospital.
"In a remarkable display of preparedness and professionalism, co-passengers from medical backgrounds on board promptly initiated life-saving measures by providing CPR to the baby passenger," said a media brief issued by the hospital's deputy general manager Aejaz Shami.
Mr Shami said the child remains at the hospital in critical condition. "The patient is admitted under a senior consultant in Paediatrics and Neonatology, the patient is unconscious and in critical stage on ventilator and on several live-saving drugs," he said.
Join our commenting forum
Join thought-provoking conversations, follow other Independent readers and see their replies