Video of plane stuck under footbridge near Delhi airport goes viral
Scrapped Air India Plane stuck under bridge leaves Twitter amused
Sravasti Dasgupta
Monday 04 October 2021 14:45 Comments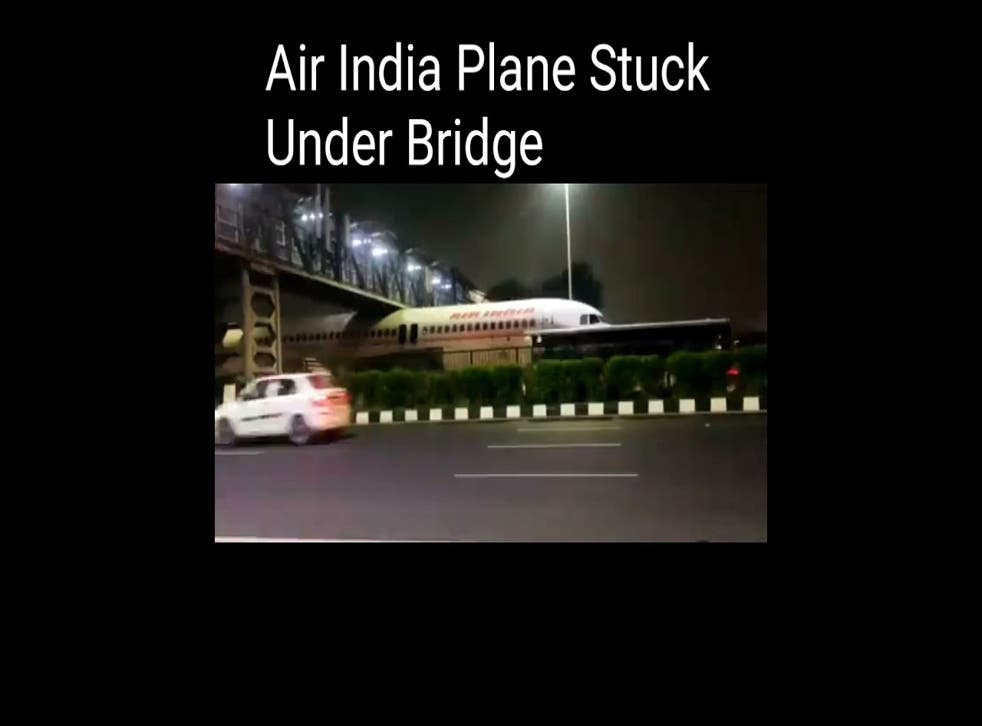 A video of an Air India plane stuck under a footbridge went viral on social media on 3 October.
The viral video shows the plane which did not have any wings-wedged under a footbridge on a highway near Delhi Airport. While the plane is stuck on one lane, vehicles continue to pass on the other; leaving commuters and passersby amused.
Soon after the video went viral however, an Air India spokesperson clarified that the plane was actually a deregistered scrapped aircraft that had been sold off.
Speaking to news agency PTI, the Air India spokesperson said; "This was transported last night by the party. Air India has got no connection whatsoever with the aircraft under any circumstances."
However this did not stop jokes on social media.
This is not the first time that such an image has gone viral. In 2019, a truck carrying an abandoned India Post aircraft got stuck in the state of West Bengal.
Register for free to continue reading
Registration is a free and easy way to support our truly independent journalism
By registering, you will also enjoy limited access to Premium articles, exclusive newsletters, commenting, and virtual events with our leading journalists
Already have an account? sign in
Join our new commenting forum
Join thought-provoking conversations, follow other Independent readers and see their replies