Lesbian woman married against her will in India given police protection over 'conversion therapy' threats
She was given the choice between returning home to be 'cured' of homosexuality and living with a man who will be forced to re-marry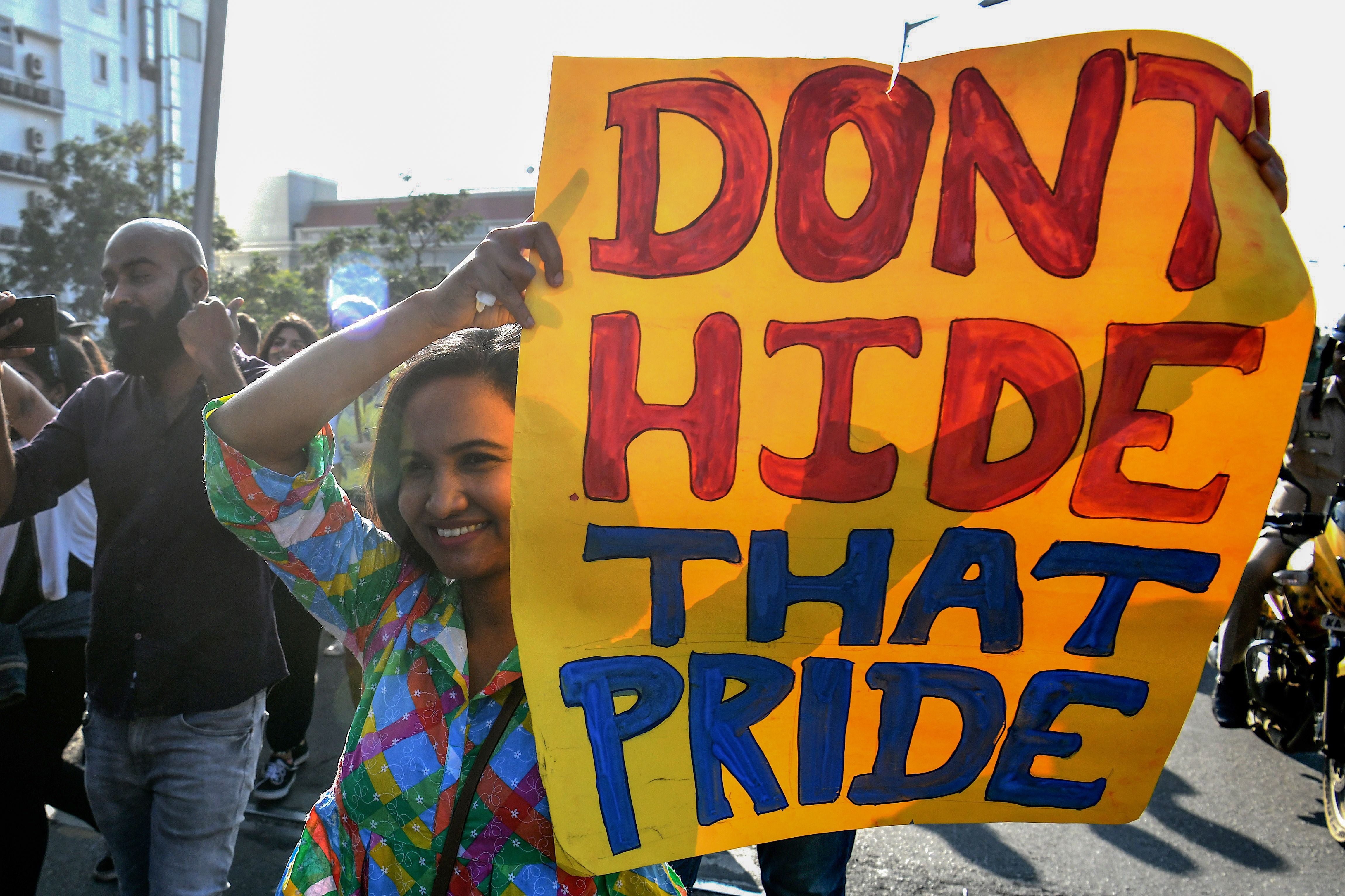 A 23-year-old lesbian woman in India has been given court-ordered police protection after she was forced to marry a man against her will and then threatened with being "cured" of her sexual orientation by her family.
A Delhi court on Wednesday ordered police to provide "complete" protection to the young woman from persecution and harassment, stating in its ruling that an adult woman cannot be forced to stay with either her own or her husband's family against her wishes.
The woman, who is from the idyllic rural Pauri Garhwal district of the Himalayan state of Uttarakhand, fled her husband's home on 7 March after her mother said she had consulted a religious guru who would "cure" her of her sexual orientation.
She sought the help of the Delhi-based NGO Anhad, which referred her for temporary shelter with another non-profit, Shakti Shalini, till her case came up for hearing in court.
Speaking to The Independent, Shabnam Hashmi, the social activist who leads Anhad that also oversaw the submission of a police complaint, said that the NGO was threatened by locals from the woman's hometown to force them to give up her location.
"What they had told her was either 'you come back to the village and live there, or we'll get your husband to marry again and you will keep living there (along with his new family),'" Ms Hashmi said.
"They said, 'if you don't want to have a relationship with him, he will marry again and you will have to live there.'"
She said the woman's parents "were not ready to understand, they thought it (homosexuality) could be cured".
According to her petition in court, the woman's mother said the religious guru will perform a "conversion therapy using psychic interventions to change (the woman's) sexual orientation." This was after she informed her parents of her anguish at being forced to stay in a heterosexual relationship.
The woman had reportedly disclosed her sexuality to her parents by sending her father the link of a popular television programme on the same issue in a futile attempt to persuade him to call off the wedding. They went ahead regardless, marrying her off against her will in October, 2019.
Her husband, who Ms Hashmi said only came to know of her sexual orientation after they were wedded, and was at the hearing in court on Wednesday, has supported her throughout, even though he put off letting his family members know so the two could separate.
"The husband has not troubled her, he is understanding and the marriage was not consummated. The husband has also agreed to dissolve the marriage," Ms Hashmi said.
Before the court's order came, the social activist said the parents had been "hounding" her and her NGO by "wanting access to her, to speak to her, to take her back." They said the matter pertained to the "family's honour," as is often the case in a country where homosexual relationships, though now legal, are seen through the lens of shame and taboo. Queer individuals routinely face violence and harassment both at home and at the hands of police.
"Initially, it started with very ordinary conversations which changed to aggressive (tone and words) and then other people, not from the family, got involved," Ms Hashmi said, detailing the harassment the NGO faced between 7 and 10 March.
The petition also alleged that the police had leaked the woman's information and the contact details of the activists of Anhad to her family members.
"Yesterday I had just taken her from the shelter home to attend the hearing. And within an hour they (her parents and other members from her extended family and locals from her hometown) were outside Shakti Shalini demanding that they be allowed to take take her home," she said.
The legal age of adulthood and marriage for a woman in India is 18.
Join our commenting forum
Join thought-provoking conversations, follow other Independent readers and see their replies