What happened when a restaurant owner finally stood up to police 'regulars' who never paid for food
Taking a stand over a £4 meal almost cost the owner of a small eatery in northern India his freedom and reputation, Maroosha Muzaffar reports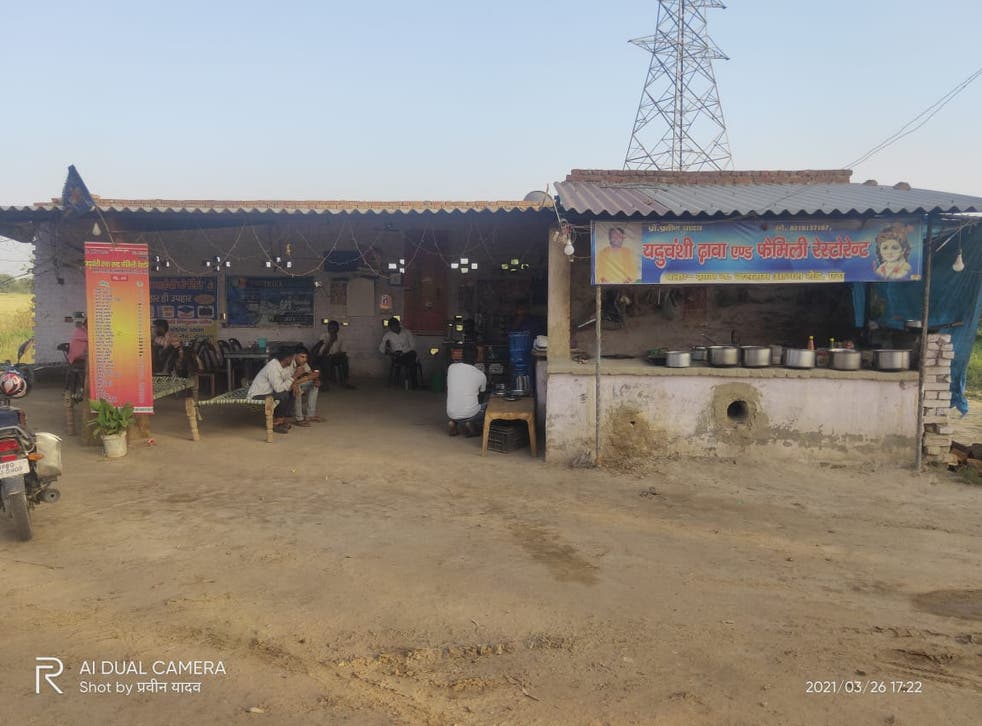 I
n early February, two policemen polished off a hearty afternoon meal at a small restaurant located on a dusty national highway connecting several states in northern India.
When Pushpender Kumar Yadav, the 34-year-old owner of the dhaba (roadside eatery ) in the Etah district of Uttar Pradesh, asked them to pay their bill of Rs 400 (£4), it resulted in what is being seen as one of the worst cases of police entitlement and misuse of power in recent times in India.
The policemen were enraged that Yadav asked them to pay in full for what they ate — a common occurrence in a country where police wield disproportionate power over the poor - that not only did they refuse to pay at Yadav's Yaduvanshi Dhaba on the Agra road, but they allegedly beat him up, called for reinforcement, got him and at least nine others arrested.
Join our new commenting forum
Join thought-provoking conversations, follow other Independent readers and see their replies