Japan extends Covid state of emergency to cover half the nation even as Paralympics events begin
A total of 33 prefectures in Japan are now under complete or quasi states of emergency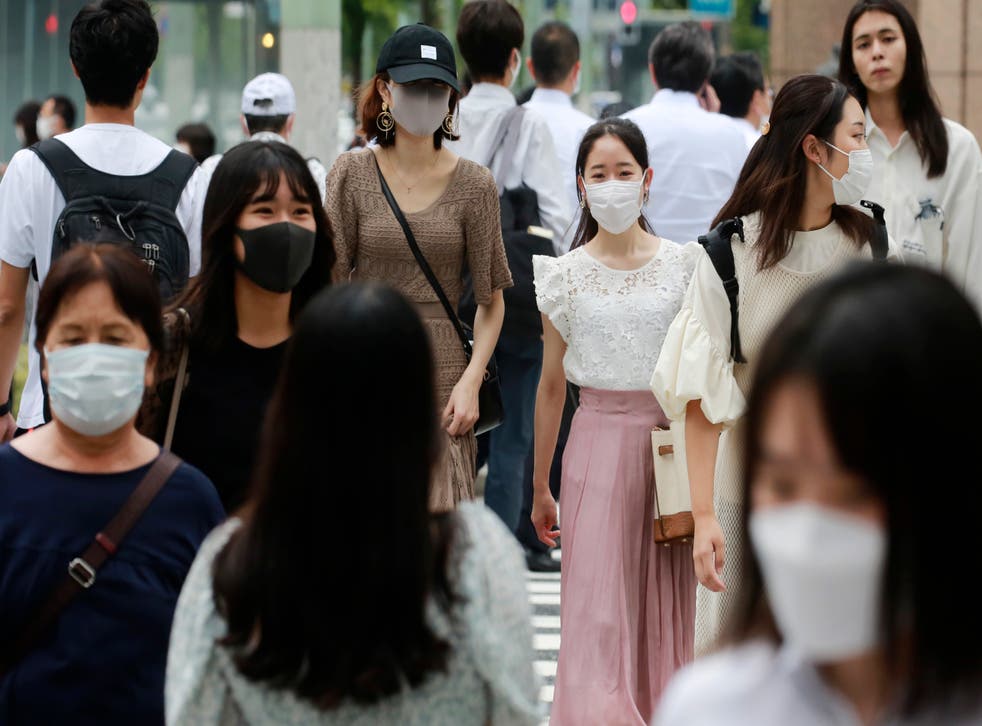 The coronavirus state of emergency in Japan was extended for the second week in a row on Wednesday, bringing eight more prefectures under restrictions in a bid to keep a check on the disease outbreak driven by the highly transmissible Delta variant.
The increasing pressure to control surging infections comes as the island country is hosting the Paralympics Games that involve the participation of thousands, despite mounting criticism of its handling of the disease outbreak.
The Covid-19 induced emergency was extended until 12 September by the authorities last week, expanding the restrictions to 13 prefectures from the six that include national capital Tokyo. While eight prefectures like Hiroshima, Okayama, Aichi and Hokkaido have been shifted from "quasi-emergency" to full emergency status, four new prefectures have also been added to separate "quasi-emergency" status.
A total 33 of Japan's 47 prefectures are now under either complete or quasi state of emergency measures, according to the Associated Press. Japan imposed an emergency on 12 July, once cases started surging.
Japanese prime minister Yoshihide Suga said the state of emergency has been expanded to aid the country's healthcare system, which remains at risk of getting overwhelmed.
"In order to protect the people's lives, the priority is to maintain the health care system," said Mr Suga. He also sought cooperation from everyone to overcome the ongoing Covid-19 pandemic, pushing daily cases to a record-high in Japan.
The state of emergency in Japan – a lockdown-like measure – requires eateries to close by 8pm and follow Covid-19 safety protocols like social distancing, use of masks and remote working to avoid public spaces. These measures, however, are largely not adhered to, with many continuing to defy the rules.
Daily Covid-19 infections have surged by at least 10 times since last month to 25,000 cases across the country, of which 5,000 cases have been reported in Tokyo, according to AP.
Officials have repeatedly denied any connection between the surge and the Paralympics Games. One Covid case was reported from the Paralympics village last week, with two more infections emerging on Wednesday, according to The Guardian.
Already battered by the surge after the recently concluded Olympics, the situation is worsening on the ground in Japan as Paralympics organisers have said the event will be held under very difficult circumstances.
Hospitals in Tokyo are reportedly under immense pressure, with citizens being asked to recover at home and adopt self-isolation measures to not burden the health infrastructure.
The Paralympics Games will run until 5 September, and organisers hope to rely on the same Covid-19 safety protocols used during the Olympics.
Join our new commenting forum
Join thought-provoking conversations, follow other Independent readers and see their replies