8 in 10 female secondary school pupils in Afghanistan 'missing out' on education'
'All I wanted was to go to school, to study, to become someone in the future and make my family and the people from this area proud,' says Parvana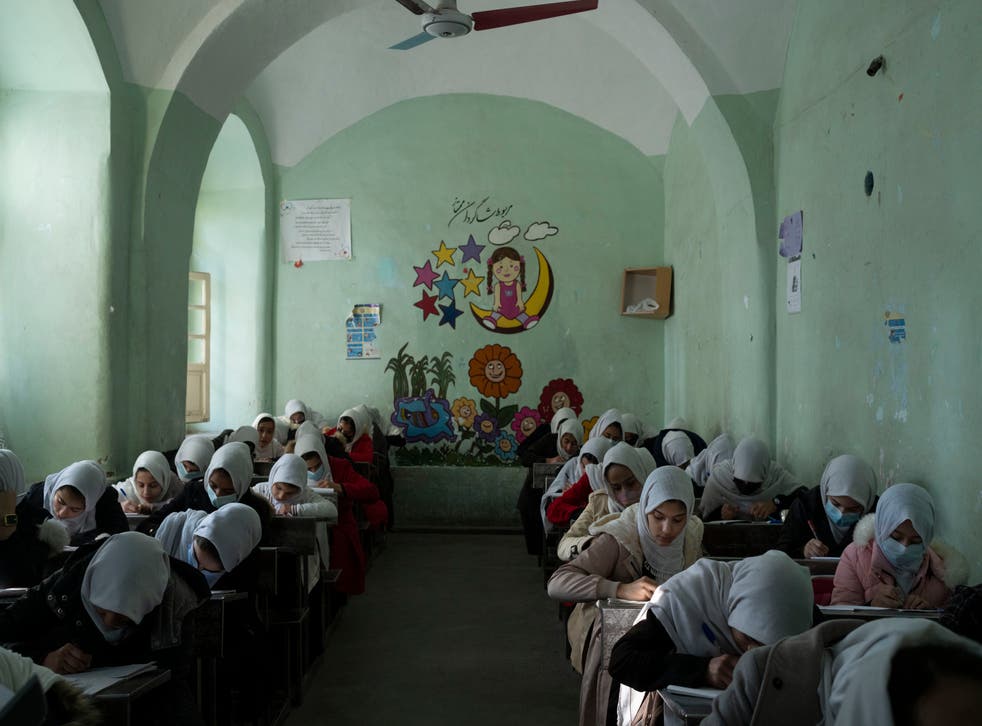 Around eight in ten female secondary school pupils in Afghanistan are missing out on their education, according to new research.
A study, by Save the Children and UNICEF, found nearly 80 per cent of girls - which amounts to around 850,000 girls – have had their right to an education blocked in provinces where secondary schools have stayed closed for girls.
The report, which looked into how many girl students have gone back to school in the past month in Afghanistan, comes a month after the Taliban prolonged their ban on girls of secondary school age going to school. The authorities urged girls to stay home on 23 March.
Register for free to continue reading
Registration is a free and easy way to support our truly independent journalism
By registering, you will also enjoy limited access to Premium articles, exclusive newsletters, commenting, and virtual events with our leading journalists
Already have an account? sign in
Register for free to continue reading
Registration is a free and easy way to support our truly independent journalism
By registering, you will also enjoy limited access to Premium articles, exclusive newsletters, commenting, and virtual events with our leading journalists
Already have an account? sign in
Join our new commenting forum
Join thought-provoking conversations, follow other Independent readers and see their replies