The Independent's journalism is supported by our readers. When you purchase through links on our site, we may earn commission.
Taliban bans girl students from attending school beyond third grade
Taliban local officials in some regions asking school authorities to send girls over third grade home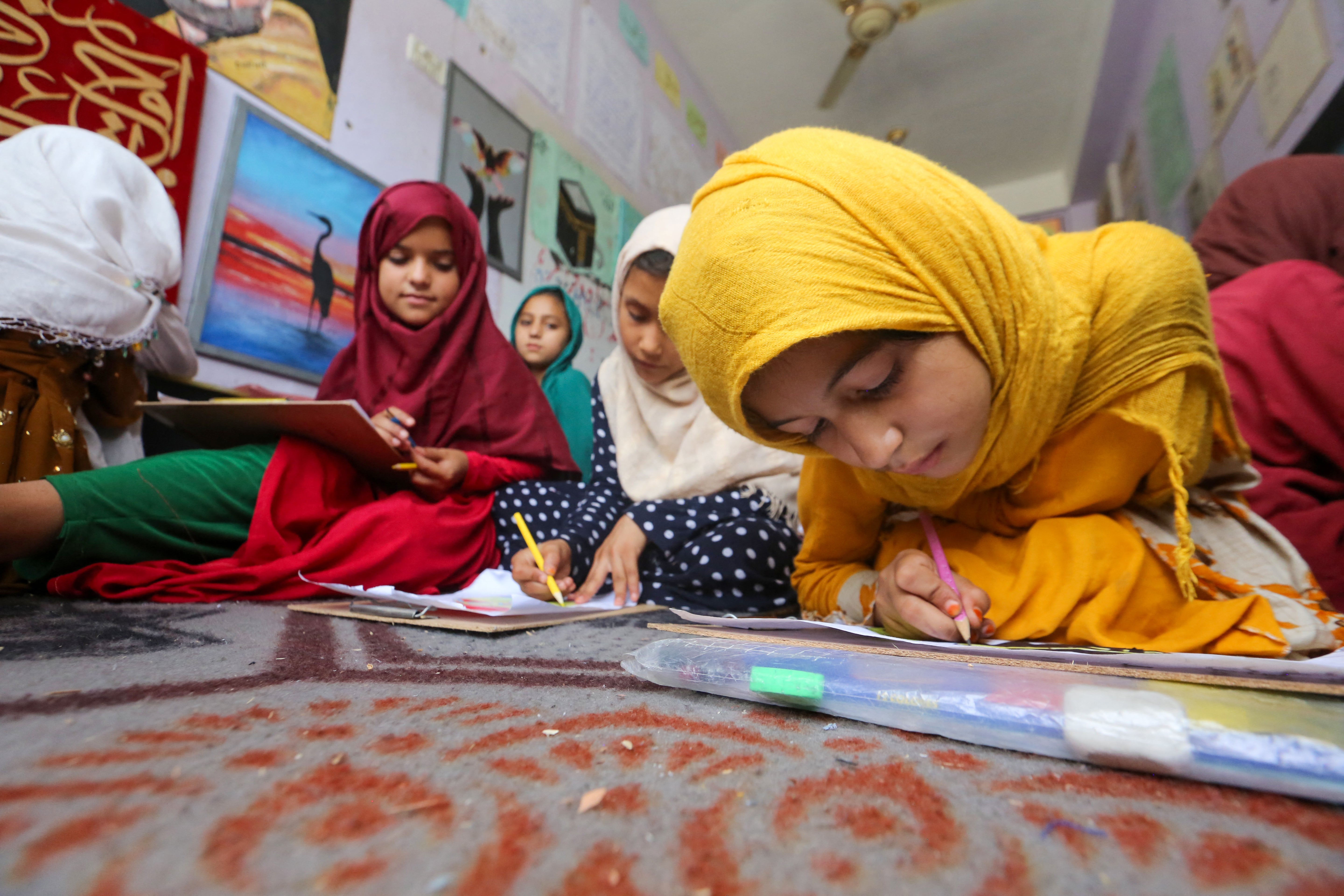 The local Taliban officials have reportedly banned girls over 10 years of age from attending primary school classes in some provinces of Afghanistan in its latest set of restrictions against female education.
Officials from the Taliban-ruled Ministry of Education have told the principals of schools and short-term training classes in Ghazni province that "any girl over 10 years of age is not allowed to study in primary schools", reported BBC Persian on Saturday.
A student in sixth grade, the standard to which the Taliban had permitted education last year, said that girls who are over 10 years old were not allowed to enter the school.
The report added that in some provinces, the local authorities of the "Ministry for Preaching and Guidance", formerly the Women's Affairs Ministry, separated girls based on age and asked the principals of the girls' school to send the female students above the third grade home.
The Independent has not verified the claims.
Shortly after the fall of Kabul and the exit of the US and Nato-led regime in Afghanistan, the Taliban in September 2021 banned girls from secondary education and ordered high schools to be reopened for boys only.
Last December, it dealt a significant blow by prohibiting college and university-going women, imposing an indefinite ban on university education for thousands.
The hardline Islamist regime is the only administration across the world to prohibit nearly half of its population from obtaining secondary education.
Last month, the UN blamed the Taliban authorities for further increasing restrictions on women and girls in Afghanistan in recent months, including on their education and employment.
The regime has barred women from most areas of public life and work and cracked down on media freedoms. It has banned girls from going to school beyond the sixth grade and prohibited Afghan women from working at local and non-governmental organisations. The ban was extended to employees of the United Nations in April.
Join our commenting forum
Join thought-provoking conversations, follow other Independent readers and see their replies