Christians can use the word 'Allah', Malaysian court says lifting three-decade ban
The government had banned Christians from using the word 'Allah' in 1986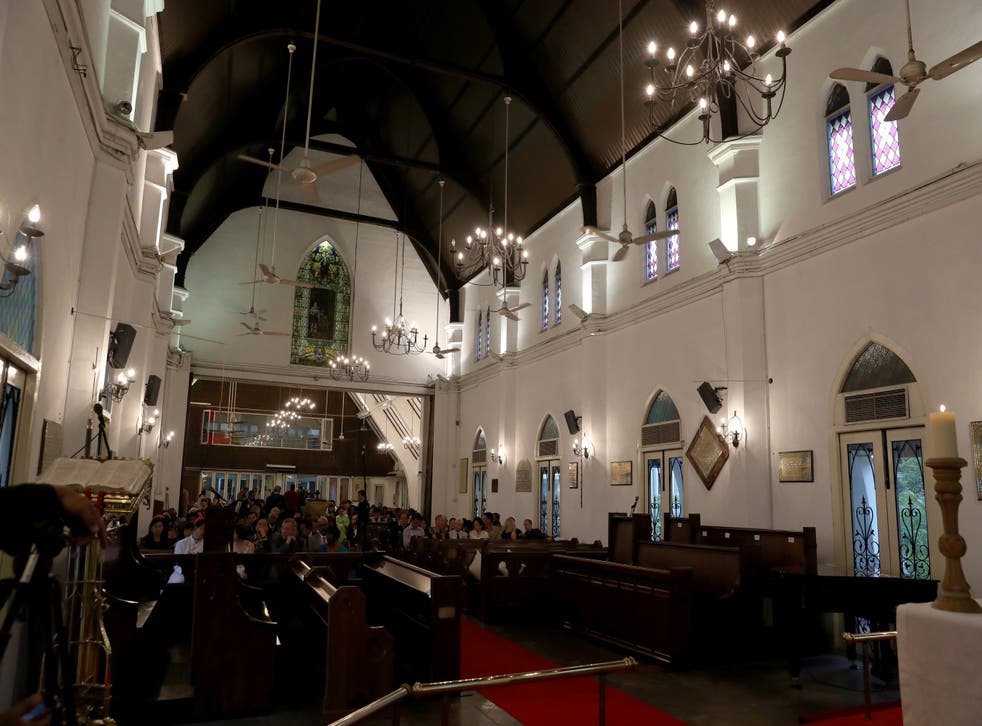 A court in Malaysia has overturned a government directive that banned Christians from using the word "Allah" to refer to God, after a decade-long legal battle.
The ruling came as a part of litigation brought in by Jill Ireland Lawrence Bill, a Sarawakian Christian, who moved court in 2008 challenging the 1986 directive that banned Christians from using the word.
Ms Bill filed the legal challenge shortly after the government seized eight educational compact discs at Kuala Lumpur International Airport after they found that the recordings used the word "Allah" in their titles.
The use of the word "Allah" by non-muslims has been a flashpoint in the country for a long time, often sparking violence against the country's Christians who account for less than 13 per cent of Malaysia's 32 million population.
Malaysian authorities have long held that the use of the word "Allah" in non-Islamic literature could confuse the followers of the religion causing them to convert away from Islam. Christian religious leaders have argued that the use of the word "Allah" has been used in Malay-language bibles and other texts to refer to god and that it predates Islam.
After six years of legal battle, in 2014, Malaysia's courts ruled that the seizures were unlawful and the CDs were returned to her, but there was no ruling made on her constitutional right to not be discriminated against and her right to use "Allah".
On Wednesday, the court held that the 1986 ban by the home ministry was an "illegality" and "irrationality". "The fact that they [Christians] have been using it [Allah] for 400 years cannot be ignored," Court of Appeal Judge Nor Bee Ariffin was quoted as saying by the local media.
Along with it, the court also read down the previous direction of home ministry that prevented Christians from using three other words of Arabic origin -- Kaabah" (Islam's holiest shrine in Mecca), "Baitullah (House of God) and "Solat" (prayer).
The judge held that the decision to ban the use of the four words was "illegal and unconstitutional." "The freedom to profess and practise one's religion should include the right to own religious materials," said the judge.
Register for free to continue reading
Registration is a free and easy way to support our truly independent journalism
By registering, you will also enjoy limited access to Premium articles, exclusive newsletters, commenting, and virtual events with our leading journalists
Already have an account? sign in
Register for free to continue reading
Registration is a free and easy way to support our truly independent journalism
By registering, you will also enjoy limited access to Premium articles, exclusive newsletters, commenting, and virtual events with our leading journalists
Already have an account? sign in
Join our new commenting forum
Join thought-provoking conversations, follow other Independent readers and see their replies