B&Q owner Kingfisher cuts profit outlook as wet weather dampens European sales
The retail giant told investors its statutory pre-tax profit fell to £317 million from £474 million in the half-year to the end of July.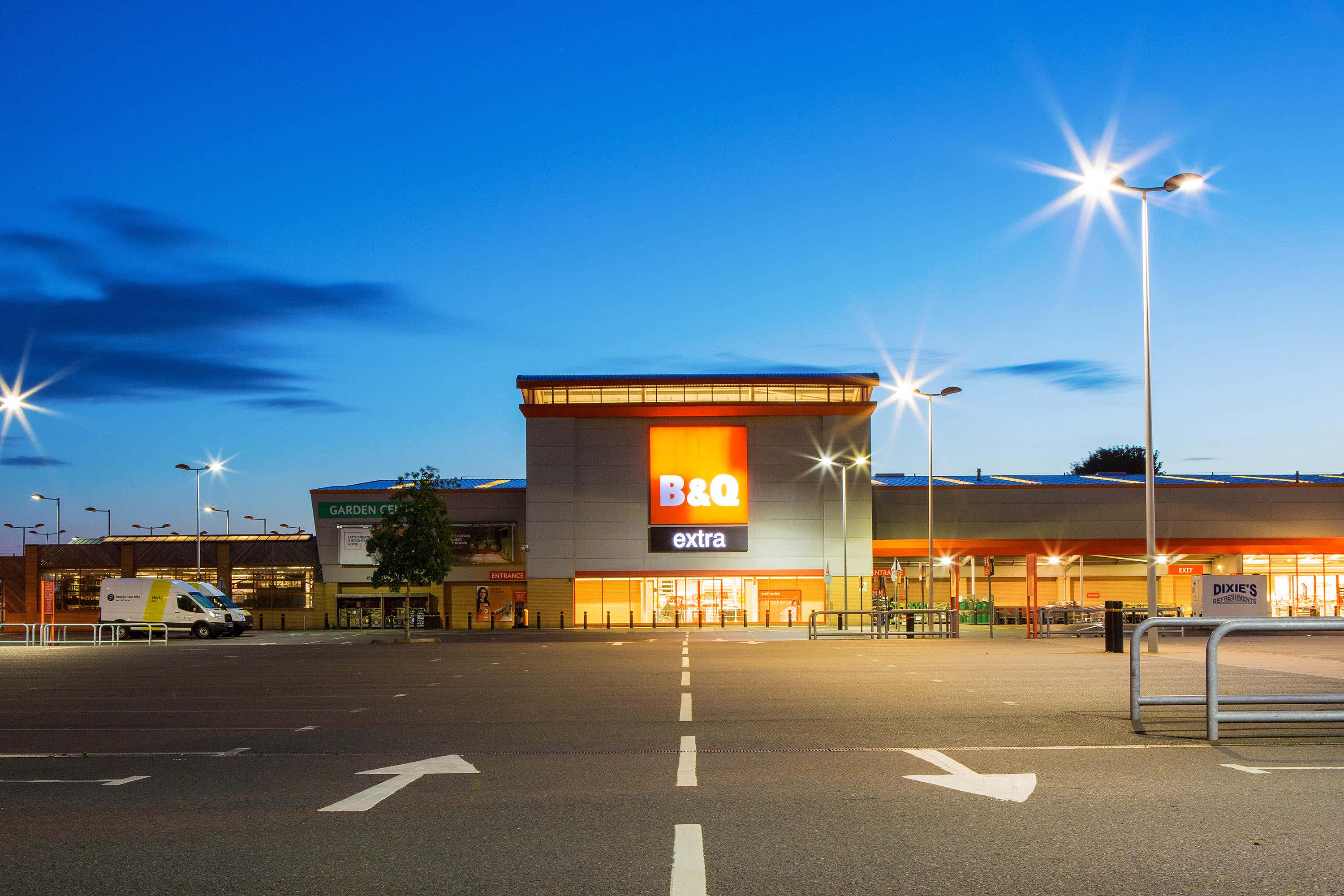 B&Q owner Kingfisher has cut its full-year earnings outlook after profits dropped by a third, with wet weather and low consumer confidence dampening sales in Europe.
The retail giant told investors its statutory pre-tax profit fell to £317 million from £474 million in the half-year to the end of July.
Like-for-like sales were down by 2.2% over the period, with stronger trading in the UK and Ireland offset by weaker consumer demand in France and Poland.
UK customers appear to be holding up better than those in France, where sentiment is historically low, Kingfisher's chief executive Thierry Garnier said.
"Overall, I think the consumer in the UK is relatively healthy," he said.
Higher savings, a low unemployment rate, and fewer housing transactions could all be factors impacting consumer demand.
Mr Garnier said: "If you are moving less, you spend more time to renovate and maintain (your home).
"We continue to see a good take-up of kitchen and bathroom… you have a lot of bathroom projects this year, which are pretty expensive."
The business, which also owns Screwfix, said sales were impacted by unseasonably poor weather in July, which affects demand for home improvement projects.
Kingfisher said it was planning to more proactively manage costs in the second half of the year, which could involve reducing temporary staff numbers and overtime and slowing the pace of store openings in some regions.
As a result of the half-year results and tougher trading conditions, the group lowered its adjusted pre-tax profit expectations for the full year to around £590 million from the previous guidance of £634 million.
Mr Garnier added: "Our like-for-like sales in the first-half were slightly ahead of expectations, against a backdrop of unseasonal weather and ongoing macroeconomic challenges in our markets.
"We saw good growth in our UK banners, with Screwfix gaining significant market share.
"At the same time, we faced strong comparatives and a weaker trading environment in Poland, while consumer confidence in France is at a 10-year low."
But he said demand for "big-ticket" purchases, like kitchen and bathroom sales, was stronger over the period as customers moved to more indoor-based home projects.
"However, to better reflect our performance in the first-half and the trading environment in our markets, we have updated our profit guidance for this year and are proactively managing our operating costs accordingly," he said.
Furthermore, Mr Garnier touched on the issue of shoplifting after bosses of some of the UK's biggest retailers have said they are dealing with a rise in crime in stores.
Mr Garnier said: "Like other retailers in the country we are seeing retail crime increasing.
"We are probably not at the level of the issues that the food retailers are, but we are noticing the same increases in our stores and the priority for us is the safety of store colleagues and customers."
He said the group has focused on training staff to know how to deal with shoplifters and working with local police.