Lidl swings to annual loss amid battle to keep prices low as costs surge
The group reported pre-tax losses of £76m for the year to 28 February against profits of £41.1m the previous year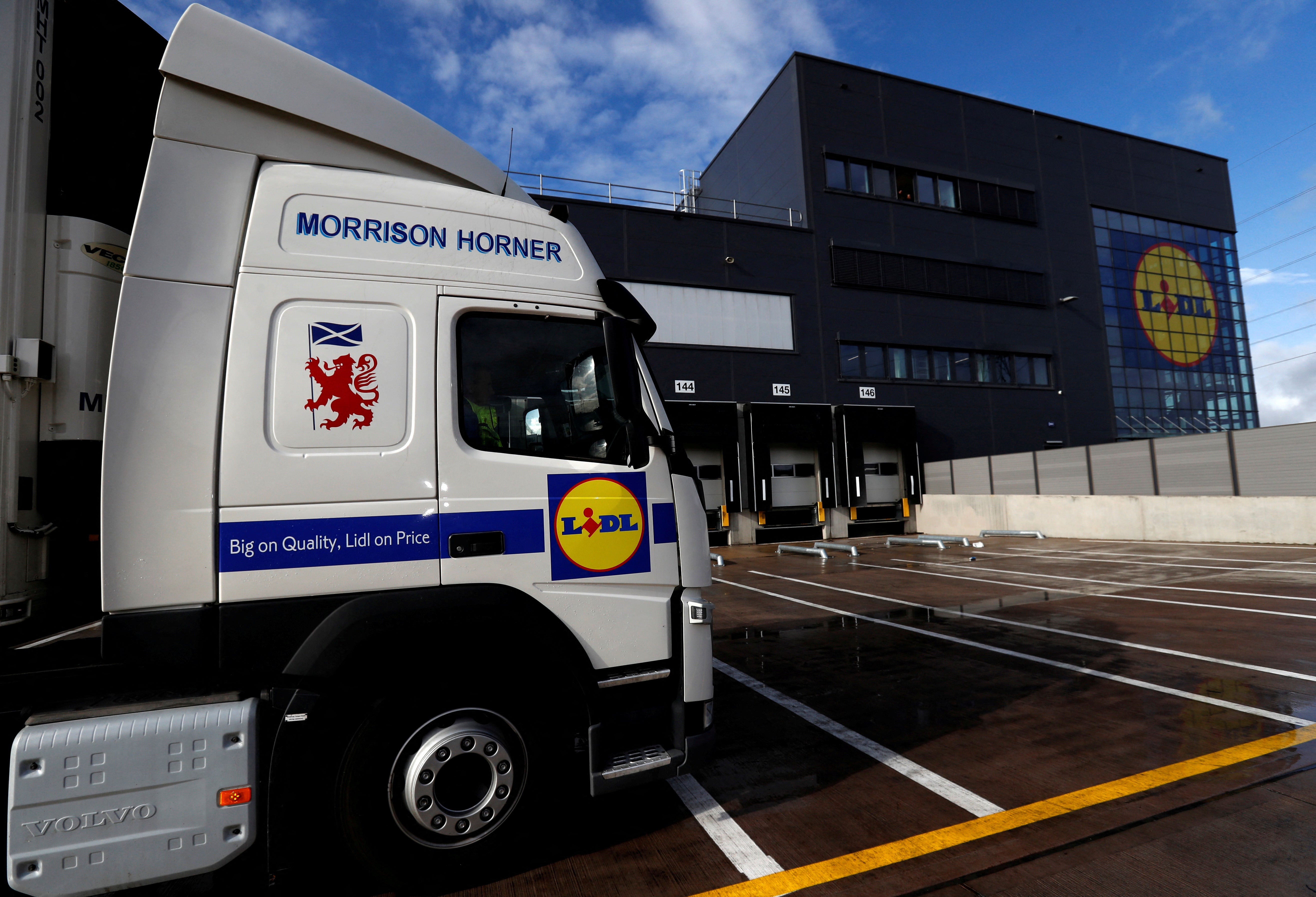 Discount supermarket chain Lidl has revealed its British arm swung to an annual loss after battling to keep a lid on prices as its costs rose "across the board".
The group reported pre-tax losses of £76m for the year to 28 February against profits of £41.1m the previous year as it also invested heavily in the business.
Sales jumped 18.8 per cent to £9.3bn over the year and the group said it increased its share of the supermarket sector.
But it said the losses came as it faced a "challenging inflationary environment which led to an increase in costs across the board" and made significant investments in the chain.
The group "held firm on its promise" to keep price tags low for shoppers, spending £100m on prices, while it also invested nearly £50m in wage increases for staff and opened 50 new stores across the UK.
Ryan McDonnell, chief executive of Lidl's British business, said: "The entire retail market has seen inflation, and we are no exception.
"However, for us, what is important is that our price gap to the traditional supermarkets is as strong as it has ever been.
"We've invested in keeping our prices low for customers in what has been a very challenging year for most."
But he said that relief was on its way for shoppers, with the worst of the food inflation behind us.
He said: "We're moving towards single-digit figures and we're well past the peak."
Industry data from Kantar earlier this week showed that grocery price inflation has dropped to its lowest level in more than a year – at 12.2 per cent in the four weeks to 3 September, down from the previous month's 12.7 per cent.
German discount chains Lidl and rival Aldi have been benefitting as consumers switch from the main players to cheaper alternatives to try to cut their food bills in the cost of living crisis.
The latest Kantar data showed that Aldi and Lidl now account for 17.7 per cent of the UK grocery sector between them, with Lidl lifting its market share to 7.6 per cent in the 12 weeks to 3 September from 7.1 per cent a year earlier.
But they have also been hit hard by cost inflation, given their tight profit margins, and research from Which? earlier this year found that prices had increased the most at Lidl and Aldi among the major chains year-on-year in the three months to the end of February.
Mr McDonnell said: "We've always had a clear commitment to offer the best value to our customers and that is a promise we will always keep, even in uncertain economic times."
Lidl, which marks 30 years in the UK in 2024, said it had opened a further 20 stores in the first half of its new financial year, with ambitions for "hundreds of new stores across Great Britain".
The supermarket, which is part of the Schwarz retail group, has more than 31,000 employees in the UK and over 960 stores and 14 distribution centres across England, Scotland and Wales.