Nationwide grows profits as member benefits hit record high
Higher borrowing costs helped bolster the group's income despite a subdued housing market resulting in lower mortgage lending.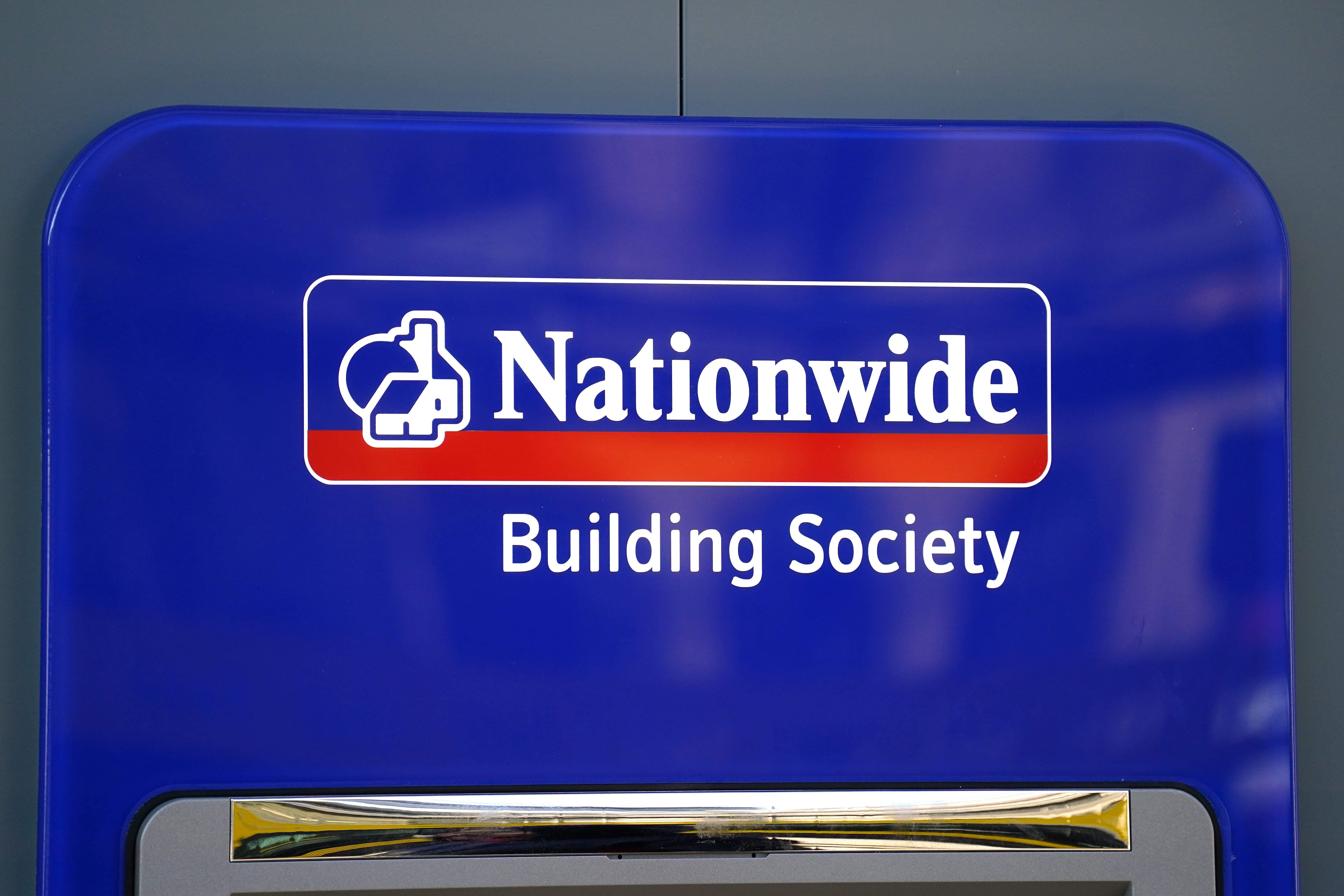 Nationwide Building Society has grown its profits and reported record-high financial benefits for members as it said its savings rates are better than rival banks on the market.
Higher borrowing costs helped bolster the group's income despite a subdued housing market resulting in lower mortgage lending.
The group reported an underlying pre-tax profit of £1.3 billion for the six months to September, soaring from £980 million the year before.
The group is owned by its members and not shareholders, meaning it could hand out some £344 million in payments to eligible members this year.
Its total underlying income surged by more than £250 million as rising interest rates meant it took in more cash from loans.
The building society revealed its financial benefit for members hit £885 million, which it said reflects it passing on higher interest to savers than other banks on the market.
Deposits grew by £4.2 billion as more savers shopped around for better fixed-rate savings deals and Nationwide said it was gaining customers switching from other banks.
Chris Rhodes, Nationwide's chief financial officer, told the PA news agency: "It is a very competitive market and we expect it to get more competitive.
"But we pay higher rates than the market average so we would expect to be a beneficiary from inflows of deposits to our products.
"Customers are definitely saving as much as they can in this environment."
But mortgage lending declined over the latest period amid a slowdown in the housing market, with higher borrowing costs affecting some people's ability to afford a home.
While mortgage rates are starting to turn a corner, affordability is likely to remain stretched for some time, the lender said.
Mr Rhodes told PA: "We think we're very close if not already at the peak of base rates… we now have five and two-year mortgages with rates below 5%.
"As we move forward, you would expect the swap curve to come down more, and therefore fixed-rate mortgages to start to decline."
But Mr Rhodes said that is likely to take up to two years to stimulate demand in the housing market, rather than any immediate boost.
Customers have proven to be more resilient than expected, Nationwide said, despite grappling with the higher cost of living.
The take-up of support measures introduced in the Government's "mortgage charter" earlier this year has remained much lower than people utilising the Covid payment holidays, the building society revealed.
It means fewer borrowers have chosen to take action such as extending their mortgage term to reduce monthly payments or switch to interest-only payments for six months.
However, the level of borrowers falling behind on their payments increased slightly over the latest period, although remaining low, as higher rates and persistent inflation continue to affect households.
Debbie Crosbie, Nationwide's chief executive, said: "Nationwide is performing strongly, and our strategy is to safeguard the future strength of the society and provide a good way to bank for customers.
"We are the main challenger to shareholder-owned banks and use our mutual status to make a meaningful impact on communities and improve society."