Senior Tories provoke advertising 'boycott' row with calls for PM to intervene
Backbench Tories including Liz Truss have claimed a 'boycott' of 'certain TV channels' represents a threat to freedom of speech.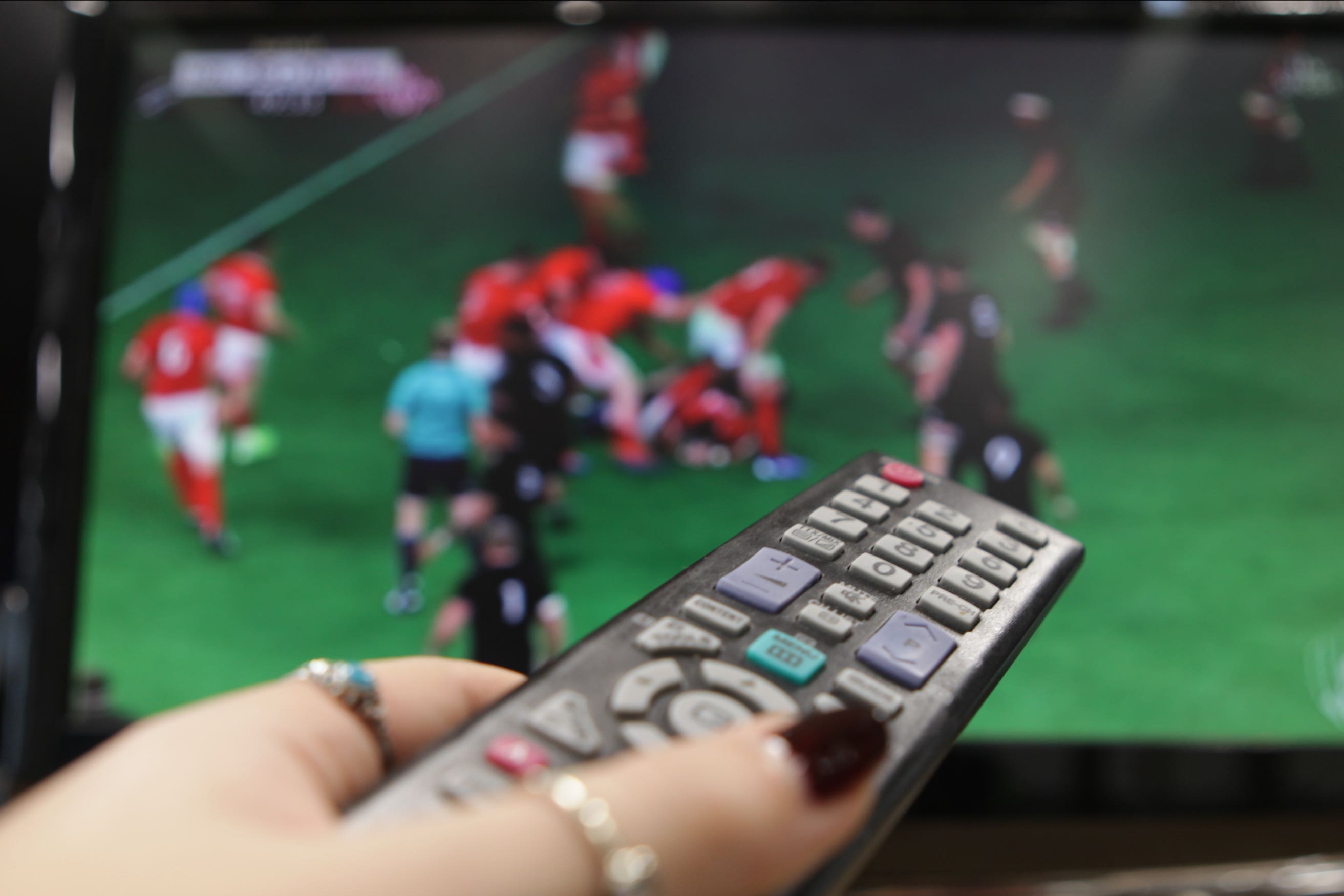 Senior Conservatives have been accused of being "anti-freedom" after calling for Rishi Sunak to intervene over an advertising "boycott" of some TV channels.
A group of high-profile Tories, including former prime minister Liz Truss, has written to the Prime Minister urging him to cut ties with the Conscious Advertising Network (Can), which campaigns to break "the economic link between advertising and the harmful content that divides communities".
The 46-strong group accused Can of posing "a threat to freedom of speech and media plurality in this country", saying it "intimidates and bullies companies into boycotting news outlets", leading to "a media that does not reflect the diversity of views of modern Britain".
Signatories including former party leader Sir Iain Duncan Smith, former home secretary Dame Priti Patel and several members of the right-wing Common Sense Group urged the Government to distance itself from Can.
Can was a contributor to a recent Government consultation on online advertising, and the letter called for Mr Sunak to ensure "its politically motivated activists are kept well away from government policy".
In a statement on Twitter, Can said: "The proposal for state intervention in the advertising industry called for in this letter is anti-freedom and anti-choice. Advertisers should be allowed to make commercial decisions that grow their brands and, by extension, the British economy.
"This means that hateful content and disinformation, wherever it is directed, is not commercially attractive for many. Do the MPs not support advertisers' freedom to choose where they advertise, and ordinary Briton's (sic) right to freedom from harm?"
In addition to its criticism of Can, the MPs' letter accused five major advertising agencies – WPP, Publicis, Dentsu, Omnicom and the Interpublic Group – of engaging in an effective "boycott" of "certain Ofcom-regulated TV channels".
The MPs said: "This 'opt out' – effectively a boycott – has been implemented via stealth without public scrutiny or regulatory oversight, and is leading to a two-tiered society, where ad agencies and brands are actively discriminating between consumers on the basis of their political views. This discrimination must not be allowed to take root."
But advertising agencies have denied operating a boycott of TV channels for political reasons.
A spokesman for Dentsu said: "Dentsu does not operate an 'opt-out policy'. We propose TV channels on the basis of the clients' target audience and objectives.
"Dentsu does not take any political stance on the proposals we make and we only act in the best interests of the client, their objectives and the media industry as a whole. It is ultimately the clients' money and they have the freedom to spend where it is best for their brands and their business."
The letter did not specify which channels have been subject to the "boycott", but several brands have said they will not advertise on GB News.
In June 2022, the channel's chief executive, Angelos Frangopoulos, said the action was damaging GB News' business and was "dangerous for public debate and freedom of speech".
Last month, Can co-founders Harriet Kingaby and Jake Dubbins denied that they had ever called for a boycott of any TV channel or other media platform.
Advertising agencies advise on ad placement, but the decision on where to buy advertising space is ultimately up to their individual clients, with some continuing to advertise on channels such as GB News.
The MPs' letter to the Prime Minister appears to be another front in the "culture war", following on from claims that banks have been closing the accounts of people whose views they disagree with, and concern among Conservatives that speakers with right-wing views are being discriminated against on university campuses.