Can we defund fossil fuel companies and also protect jobs?
With more than 30 million jobs reliant on the sector, decarbonisation has the potential to destabilise the world economy. Ben Chu investigates whether there's any other way to fix the mess we've got ourselves into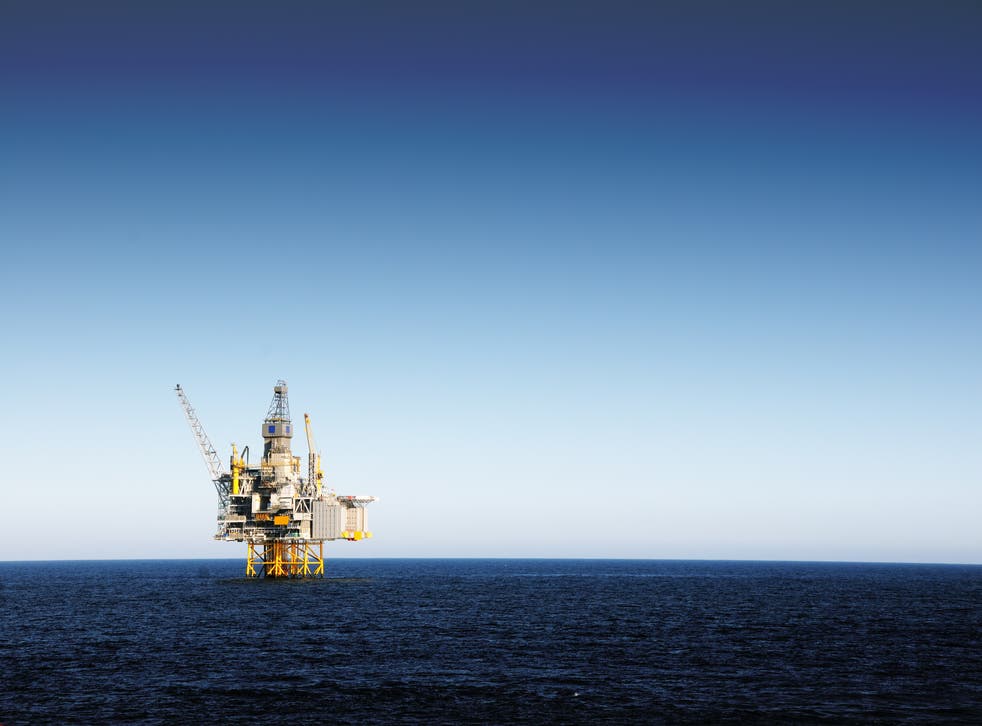 Leer en Español
Fossil fuel companies tend to be large employers. Employment in the sector globally is put at more than 30 million. It's estimated that more than 250,000 UK jobs – including those in the wider supply chain and associated sectors – are dependent on the North Sea oil industry alone.
This naturally raises the question of whether it's feasible to decarbonise our economies while also protecting the livelihoods of those currently employed in the sector.
Does decarbonisation – especially a rapid retreat from fossil fuels – risk harming those workers, and perhaps even destabilising the wider economy by throwing millions out of work?
Or can we have the kind of rapid transition that is necessary to limit the increase in global temperatures to 1.5C by 2050 while also protecting livelihoods?
In the long term, economists and analysts are confident that it will be possible to do both.
The Independent's Stop Fuelling The Climate Crisis campaign is calling for the UK to take more action to stop the support of fossil fuels.
The International Monetary Fund has recently estimated that, on a global scale, the jobs lost from the winding down of fossil fuel generation over the coming decades can be more than offset by jobs created in a booming renewables sector, forestry and from zero carbon construction.
But there will, inevitably, be challenges in managing the transition.
North Sea oil and gas is a useful case in point. Some environmental campaigners are in favour of stopping all fossil fuel production in the North Sea immediately. There is certainly pressure ahead of the United Nations climate change meetings in November (COP26) for the UK government to stop issuing new drilling licences.
Yet the problem is that if the UK ended all North Sea production overnight, not only would an estimated 250,000 jobs in the sector be destroyed or jeopardised, more oil and gas would simply be imported to meet high levels of UK domestic and industrial demand for fuels.
"You have to do things to cut demand and cut supply," says Jonathan Marshall of the Energy and Climate Intelligence Unit.
"As we start to move away from gas heating, gas power stations and petrol and diesel cars then it will be a lot easier to say we need a lot less oil and gas. At the start these sort of transitions all look quite scary but when they kick in they always happen quicker than expected".
A gradual North Sea decommissioning, rather than a sudden stop, will also facilitate moving the UK's fossil fuel sector workers into new jobs where the required skill set is similar.
This includes installing wind turbines at sea and also carbon capture and storage (CCS), which involves industrial CO2 emissions from industry being pumped into exhausted undersea seams where they can be prevented from increasing global atmospheric carbon concentrations.
The latter technology offers an additional benefit in terms of smoothing the economic transition.
"The locations of industrial clusters in the UK are where oil and gas would land from the North Sea, which means they're in quite a good place to turn the pipes around," Marshall points out.
"So instead of bringing gas in, you can use the pipes to put carbon back into these salt beds, aquifers and depleted beds."
The green jobs shift could also help deliver the government's regional "levelling up" goals. As well as preserving employment in places like Aberdeen by switching them to carbon capture, offshore wind jobs in places like Lincolnshire and Humberside would see a boom. "Instead of just having an energy industry in one Scottish port it will stretch all the way down the coast," says Marshall.
Tim Lord of the Tony Blair Institute agrees that there is no reason to assume that the jobs in the North Sea oil and gas sector are threatened by decarbonisation.
"The UK is going to need skills in offshore energy for a very long time to come," he predicts.
Yet analysts say a gradual transition out of North Sea oil and gas mining cannot mean business as usual, either from mining firms or from the government.
A moratorium on new North Sea oil mining licences, if not a cancellation of existing ones, would be justified.
And experts also warn that former chancellor Philip Hammond put in place a wholly inappropriate tax structure for North Sea oil firms in 2017, because it incentivised smaller companies to eke out as much oil from the existing seams as possible.
"If you are simply carrying on with the same overall strategy of extracting fossil fuels and burning them unabated – we can't afford to do very much more of that," says Lord.
"I think net zero will happen, the question is whether it happens in an orderly or disorderly way. For it to happen in an orderly way you need companies that play a big part in causing the problem to ... to move more quickly. Otherwise, you will see this change happening in a much more disruptive and dislocating way for those companies than has to be the case."
If a gradual, but steady, zero-carbon transition that preserves jobs is possible in the North Sea it will be possible in energy sectors around the world, agree experts.
And the UK, as the world's first industrial nation and one that aspires to global leadership on decarbonisation, arguably has a special responsibility to demonstrate that it's possible.
Register for free to continue reading
Registration is a free and easy way to support our truly independent journalism
By registering, you will also enjoy limited access to Premium articles, exclusive newsletters, commenting, and virtual events with our leading journalists
Already have an account? sign in
Register for free to continue reading
Registration is a free and easy way to support our truly independent journalism
By registering, you will also enjoy limited access to Premium articles, exclusive newsletters, commenting, and virtual events with our leading journalists
Already have an account? sign in
Join our new commenting forum
Join thought-provoking conversations, follow other Independent readers and see their replies