5,000 years of scrounging: Scientists discover world's earliest evidence of cats living off humans
New study reveals proof for first time of how cats became 'domesticated'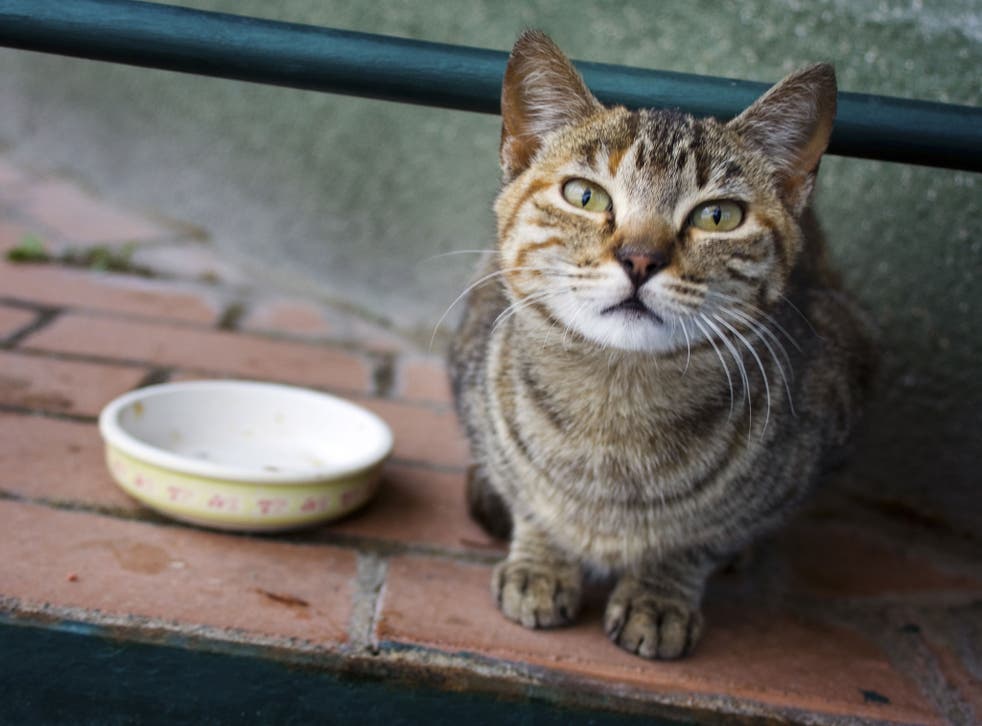 Scientists say they have discovered the first ever proof that cats have been living off humans for more than 5,000 years.
While many would argue that the unruly felines have never really been "domesticated", the new archaeological study sheds unprecedented light on the moment the first wildcats stopped hunting for themselves, and started scrounging off us.
Researchers from Washington University in St Louis, US, said it was "the first evidence that shows us the processes by which cats came to live with humans".
An archaeological dig at the ancient Chinese farming village of Quanhucun has uncovered the remains of humans, cats, pigs, rodents and deer who lived side-by-side at some point around 5,300 years.
By analysing chemical traces found in the remains at the site, scientists found that the cats were preying on animals which survived on farmed millet – most likely rodents. There was certainly evidence that the humans suffered from rat problems, with burrows leading into storage pits and ancient rodent-proof millet pots.
"Our data suggest that cats were attracted to ancient farming villages by small animals, such as rodents that were living on the grain that the farmers grew, ate and stored", said report co-author and archaeology professor Fiona Marshall, PhD.
"Results of this study show that the village of Quanhucun was a source of food for the cats 5,300 years ago, and the relationship between humans and cats was commensal, or advantageous for the cats," Dr Marshall said. "Even if these cats were not yet domesticated, our evidence confirms that they lived in close proximity to farmers, and that the relationship had mutual benefits."
Some cats were also found to have higher quantities of millet than expected in their own diets, suggesting that they were fed with or at least scavenged from food prepared by humans.
Dr Marshall said the dig was the first evidence that humans could have supported cats – and vice versa – such a long time ago. Theories have suggested this as a likely reason for cats to first "domesticate themselves", but they have never before been backed up with proof.
Though there was less solid evidence that farmers showed genuine kindness towards prototype feline "pets", there was one solitary clue behind this idea. One of the cats was significantly aged, showing at least that it "survived well" in the village.
The results of the dig, published in Proceedings of the National Academy of Sciences, were "really exciting", Dr Marshall said. They are now being followed up by further studies based in China and France looking at where the cats involved were descendants of the Near Eastern Wildcat, believed to be the ancestor of most of the estimated 600 million domestic cats now living worldwide.
Though in one instance the remains of a wildcat were found buried next to humans from 10,000 years ago, this study is by some way the most ancient evidence of cat domestication. Previously experts worked from 4,000-year-old Egyptian drawings which showed the animals sitting under people's chairs.
The domestication of cats certainly happened far later than the equivalent for dogs, because of the link to the rise of agriculture. Wild wolves were likely attracted to the meat by early human hunter-gatherers and then "people found them useful either to give alarm or to help in hunting". For dogs this process may have happened as many as 10,000 or even 20,000 years ago, Dr Marshall said.
In pictures: The top science news of 2013

Show all 10
Register for free to continue reading
Registration is a free and easy way to support our truly independent journalism
By registering, you will also enjoy limited access to Premium articles, exclusive newsletters, commenting, and virtual events with our leading journalists
Already have an account? sign in
Register for free to continue reading
Registration is a free and easy way to support our truly independent journalism
By registering, you will also enjoy limited access to Premium articles, exclusive newsletters, commenting, and virtual events with our leading journalists
Already have an account? sign in
Join our new commenting forum
Join thought-provoking conversations, follow other Independent readers and see their replies