A third of Britain's bee colonies perish in wettest summer in a century
Tom Bawden
Thursday 13 June 2013 11:28 Comments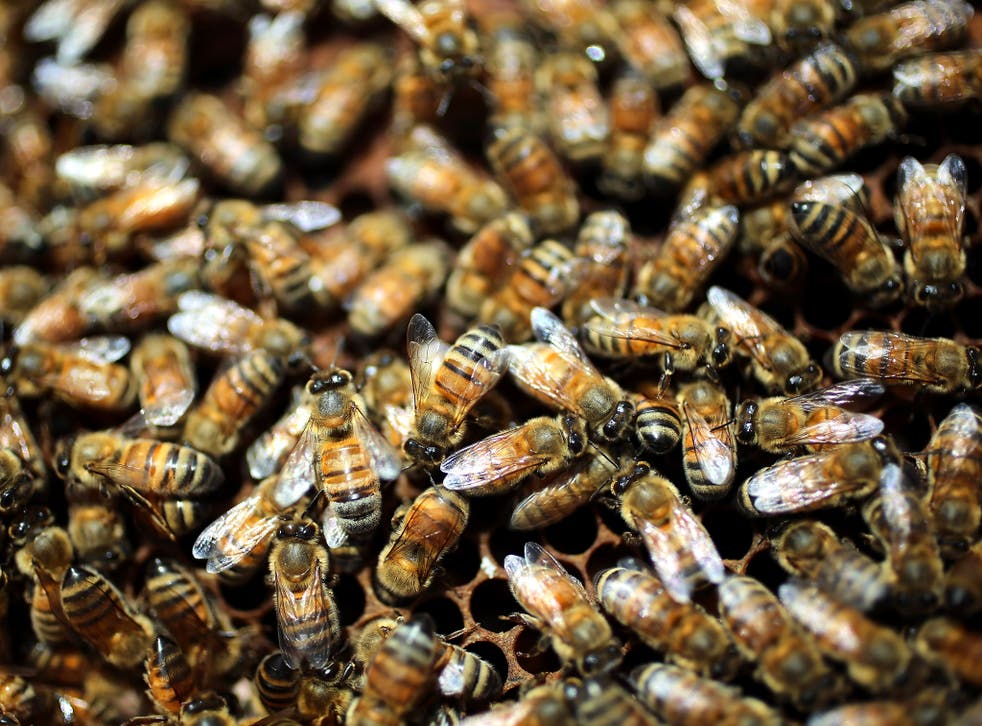 A third of Britain's honeybee colonies perished in the winter following the wettest summer in 100 years last year, according to a new survey.
The losses were more than double last year's toll, with 34 per cent of colonies failing to make it through the winter, compared to 16 per cent the previous year, according to the British Beekeepers Association (BBKA).
The results reflect the poor weather last summer, as the rain frequently prevented honeybees from foraging and gathering pollen. The cool summer and prolonged cold winter also reduced the amount of food available from flowering plants, as nectar production is temperature dependant.
As a result, there was inadequate nutrition for bees, especially during late summer when the specialised bees which take the colony through winter are born.
Andrew Pendleton, Friends of the Earth's Head of Campaigns, said: "This is very bad news - the terrible weather has clearly had a major impact. Ministers much take urgent steps to monitor and safeguard all out bees, not just honey bees, and reduce the other threats they face such as pesticide-use and habitat loss".
Beekeepers in the south west were the worst hit, with 53 per cent of colonies lost. Furthermore, the situation may have worsened since the survey was completed at the end of March, as bees have continued to face cold weather and the late arrival of spring.
The colony losses are the worst in the six years since the BBKA began its annual survey.
Register for free to continue reading
Registration is a free and easy way to support our truly independent journalism
By registering, you will also enjoy limited access to Premium articles, exclusive newsletters, commenting, and virtual events with our leading journalists
Already have an account? sign in
Join our new commenting forum
Join thought-provoking conversations, follow other Independent readers and see their replies