Air pollution linked to mental health issues, research suggests
Areas with worst air quality had 27% increase in bipolar disorder, analysis found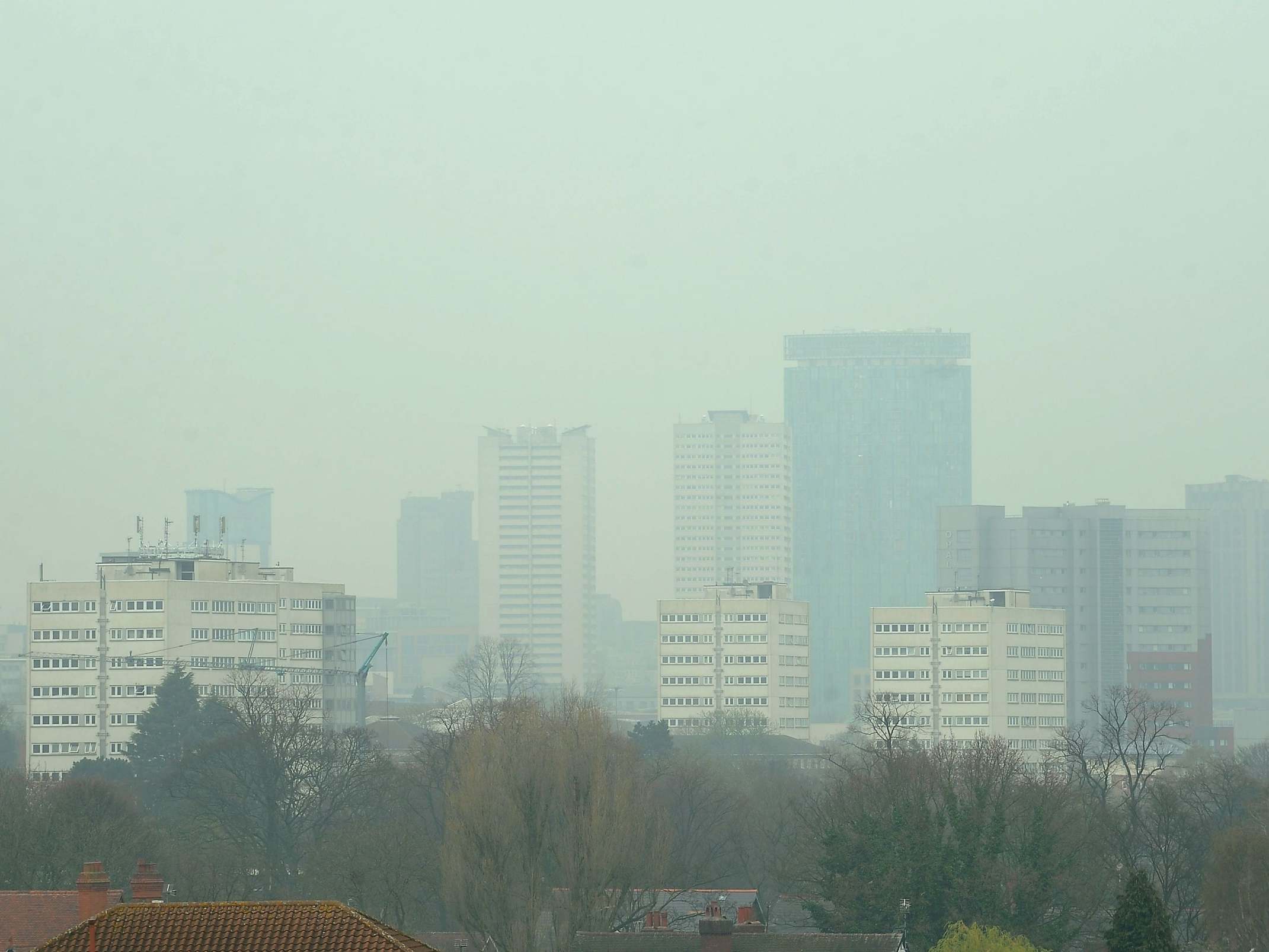 People who grow up in areas with poor air quality are more likely to develop depression and bipolar disorder in later life, a new study has suggested.
Analysis of health data from millions of patients found a "significant link" between mental health disorders and exposure to air pollution, especially in childhood.
The research, based on population data from the US and Denmark, is the latest of a number of studies to link air quality to ill health.
Led by scientists at the University of Chicago, the study used an American health insurance database of 151 million people with 11 years of inpatient and outpatient claims for neuropsychiatric diseases. Researchers then compared those claims to measurements of 87 potential air pollutants.
They found countries with the worst air quality had a 27 per cent increase in bipolar disorder and a 6 per cent higher incidence of major depression when compared with those with the best air quality.
New Delhi toxic smog pushes air pollution to peak levels
Show all 14
"There's quite a few known triggers [for mental illness] but pollution is a new direction," said the paper's author Andrey Rzhetsky, professor of medicine and human genetics.
He added: "Research on dogs and rodents shows air pollution can get into the brain and cause inflammation which results in symptoms resembling depression. It's quite possible that the same thing happens in humans."
The Chicago team applied the same methodology to data from 1.4 million Danish patients to validate their findings.
In collaboration with researchers at Denmark's Aarhus University, they examined the incidence of neuropsychiatric disease in Danish adults who lived in areas of poor environmental quality up to the age of 10.
The team found there was a 29 per cent increase in mental health disorders for people living in the most polluted areas.
Exposure to high levels of air pollution was linked to a more than two-fold increase in schizophrenia among the Danish patients as well as higher rates of personality disorder, depression and bipolar, the study found.
"Our studies in the United States and Denmark show that living in polluted areas, especially early in life, is predictive of mental disorders," said computational biologist Atif Khan, co-author of the study, published in PLOS Biology.
Support free-thinking journalism and attend Independent events
However, academics who were not involved in the research said other factors may account for the correlation.
A critical commentary, published alongside the study, by Stanford professor John Ioannidis said it raised an "intriguing possibility" that poor air quality might cause mental illnesses but had failed to make a clear case.
"Despite analyses involving large datasets, the available evidence has substantial shortcomings and a long series of potential biases may invalidate the observed associations," he wrote.
Dr Daniel Maughan, associate registrar for sustainability at the Royal College of Psychiatrists, said the research built on the "increasing evidence" of a link between air pollution and the development of mental illness.
He said that, while the study does not show that air pollution causes mental illness, it suggests a "strong link" exists between early exposure and an increased risk of developing mental ill-health.
Dr Maughan added: "However, there are many environmental factors which could contribute to poor mental health for those people living in areas of high pollution – such as population density and diminished access to green spaces – so it is therefore difficult to isolate poor air quality as the cause of mental illness."
The World Health Organisation estimates that air pollution kills 7 million people each year – equivalent to 13 deaths every minute, and more than the combined total of war, murder, tuberculosis, HIV, AIDs and malaria.
Previous studies have linked poor air quality to a range of conditions including asthma, heart disease, and various types of cancer.
Join our commenting forum
Join thought-provoking conversations, follow other Independent readers and see their replies