MPs launch unprecedented inquiry into air pollution amid Government delay and inaction
Ministers face legal action over delays to the Emissions Reduction Plan after being successfully sued twice over an air pollution strategy that fails to bring levels to within safe limits for years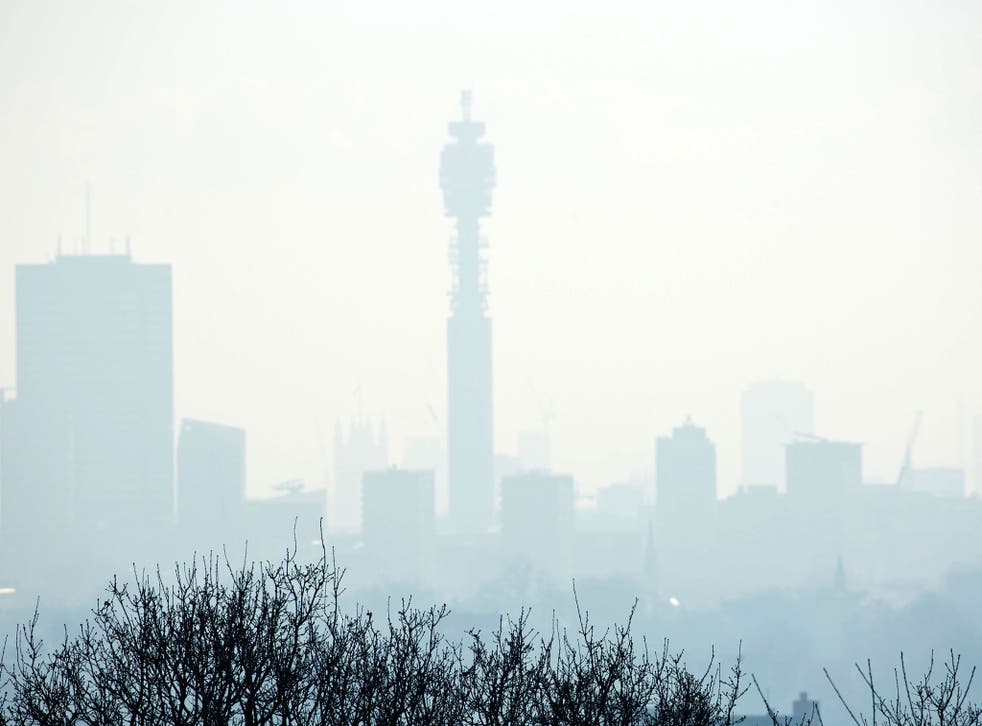 In an unprecedented move, four House of Commons select committees are to investigate the state of air pollution in cities across the country.
With a persistent lack of action by Minister to address fossil fuel emissions, the Health, Transport, Environmental Audit, and Environment Food and Rural Affairs committees said they had decided to assess just how badly the problem is affecting our health.
The Government is facing legal action over repeated delays to the publications of its Emissions Reduction Plan, which is required by law, and has twice been successfully sued over its failure to produce an effective plan to reduce air pollution to within safe limits.
Dr Sarah Wollaston, the Conservative MP who chairs Health Committee, said: "Poor air quality is affecting the health of millions of people across the UK because of the impact of invisible particulates and other pollutants.
"Our joint inquiry will include an examination of the scale of the harm caused and the action necessary to tackle it."
Mary Creagh, chair of the Environmental Audit Committee, pledged Ministers would face "unprecedented scrutiny in Parliament to ensure they finally step up to the mark to ensure adults, and children in particular, do not have their health damaged by filthy air".
And Louise Ellman, who chairs the Transport Select Committee, urged the Government to help bring about the transition from polluting to low-carbon vehicles.
"The UK economy depends on an efficient and flexible transport system but emissions from vehicles are a significant problem and the standards that Governments have relied on have not delivered the expected reductions," she said.
"We will be asking what more can be done to increase the use of cleaner vehicles as well as to encourage the use of sustainable modes of transport."
The worst countries in the world for air pollution deaths

Show all 10
A statement about the committees' inquiry said it would consider four main questions:
• How effectively do Government policies take account of the health and environmental impacts of poor air quality?
• Are the Government's revised plans for tackling nitrogen dioxide levels sufficient to meet the High Court and European Commission requirements for urgent action?
• Does the revised plan set out effective and proportionate measures for reducing emissions from transport?
• Is there sufficient cross-government collaboration to ensure the right fiscal and policy incentives are adopted to ensure air quality targets are achieved?
It asked for written submissions to be sent by 12 May.
Join our new commenting forum
Join thought-provoking conversations, follow other Independent readers and see their replies