Ice in Alaska melting far earlier than normal this year, alarming scientists and hunters
'We didn't know if we would have our winter food'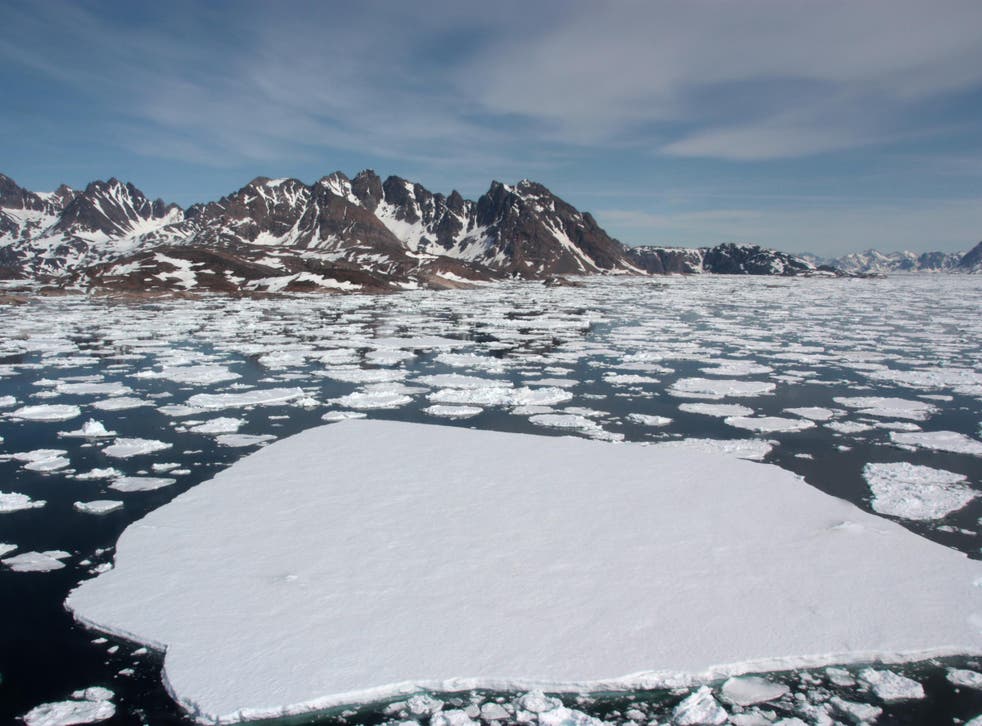 Arctic sea ice on Alaska's coasts is melting far earlier than normal this year, with the unusual circumstances leading rural residents and scientists to sound the alarm that there could be negative impacts on fish, sea birds, and seals in the area.
The unusual melt is the result of warm ocean temperatures, and has led to concerns about food scarcity for communities there.
It has been "crazy", Janet Mitchell, a resident of the Kivalina village in northwest Alaska, told the Anchorage Daily News.
Ms Mitchell said members of her tribe set out in June to hunt bearded seals on ice, but were unable to find the animals after a 50 mile journey in their boats. The ice, she said, should have been nearby to her village, but that the warm temperatures had melted much of it and led the seals further away.
"We didn't know if we'd have our winter food," Ms Mitchell said. "That was scary."
Coral reefs: Trying to combat climate change damage

Show all 25
Rick Thoman, a climatologist at the University of Alaska Fairbanks, tweeted that the ice in the Arctic is "baking", citing data showing that sea surface temperatures last week were 9 degrees Celsius above normal temperatures.
The incident is a part of a "positive feedback loop" that is pushing temperatures higher and higher.
Support free-thinking journalism and attend Independent events
Rising ocean temperatures melt ice, which warms the ocean, scientists say, which in turn melts more ice.
It is not yet clear what impacts, if any, the unusual temperatures in the Arctic waters will have on commercial fishing.
Register for free to continue reading
Registration is a free and easy way to support our truly independent journalism
By registering, you will also enjoy limited access to Premium articles, exclusive newsletters, commenting, and virtual events with our leading journalists
Already have an account? sign in
Register for free to continue reading
Registration is a free and easy way to support our truly independent journalism
By registering, you will also enjoy limited access to Premium articles, exclusive newsletters, commenting, and virtual events with our leading journalists
Already have an account? sign in
Join our new commenting forum
Join thought-provoking conversations, follow other Independent readers and see their replies