Ski resorts under threat as glaciers in Alps could vanish 'within decades'
Even if greenhouse gas emissions are stopped, two-thirds of region's ice will be gone by 2100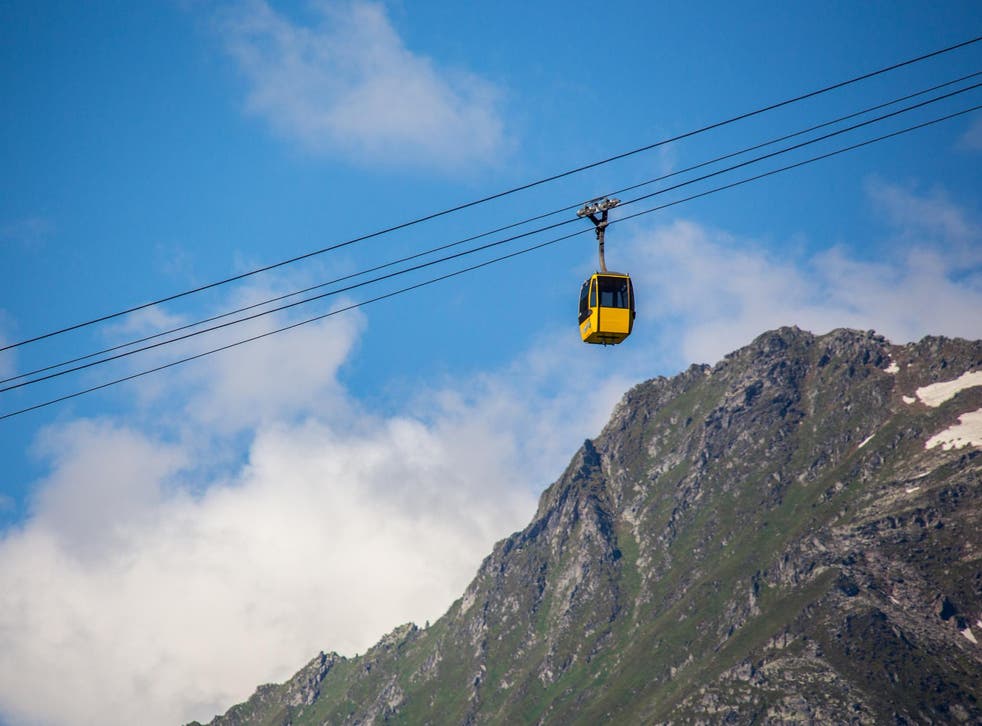 Europe's ski resorts and mountain communities are under threat as global warming will rob them of their glaciers in the coming decades, a new study has found.
Scientists have warned that even if greenhouse gas emissions are cut dramatically, the warming that has already been locked in will see much of the ice covering the Alps disappear.
If governments take urgent action to curb warming, half of the 4,000 glaciers covering the Alps will still be gone by the middle of the century. This proportion will rise to two thirds by 2100.
In the worst-case scenario in which emissions continue rising at their current rate, the Alps will likely be ice-free by the end of the century.
Dr Harry Zekollari from Delft University of Technology, who led the study, said we are already witnessing ice in the region receding.
"We have entered a period in the last 30 years when the glaciers have been massively losing mass, from the 1990s onwards," he told The Independent.
"Act now or swim later" - Children worldwide protest climate change

Show all 38
In their new research, Dr Zekollari and his colleagues created sophisticated new computer models to predict future outcomes for the region in a range of different situations.
While they said it was crucial to maintain warming below 2C if any glaciers are to be preserved, they said even if this target is achieved the region will experience profound changes in the coming years.
This transition will be felt most by the people living in the region or travelling there to make use of its ski resorts.
"If you don't have that glacier any more there are going to be fewer possibilities to ski. You can ski on the snow but there is going to be less – as the fact is your glacier is really cold so it is also helping you keep the snow where it is," said Dr Zekollari
"Also over the summer the glaciers attract a lot of people; they have a large tourist value in the Alps."
But he said tourism is only a fraction of the economic value provided by these enormous structures, which also serve as vital reservoirs to provide the surrounding area with water.
The loss of these stretches of ice is likely to be felt even more in mountain ranges in other parts of the world, including mountainous nations in South America where water shortages are a real threat.
"Glaciers in the European Alps and their recent evolution are some of the clearest indicators of the ongoing changes in climate," said Dr Daniel Farinotti, a senior co-author of the study at ETH Zurich.
"The future of these glaciers is indeed at risk, but there is still a possibility to limit their future losses."
The results were published in the journal The Cryosphere and presented at the European Geosciences Union conference in Vienna.
Support free-thinking journalism and attend Independent events
Join our new commenting forum
Join thought-provoking conversations, follow other Independent readers and see their replies