Scrapping highly protected marine areas 'disappointing' say campaigners
Two proposed sites have been abandoned to protect local fishing, while three others get the go-ahead.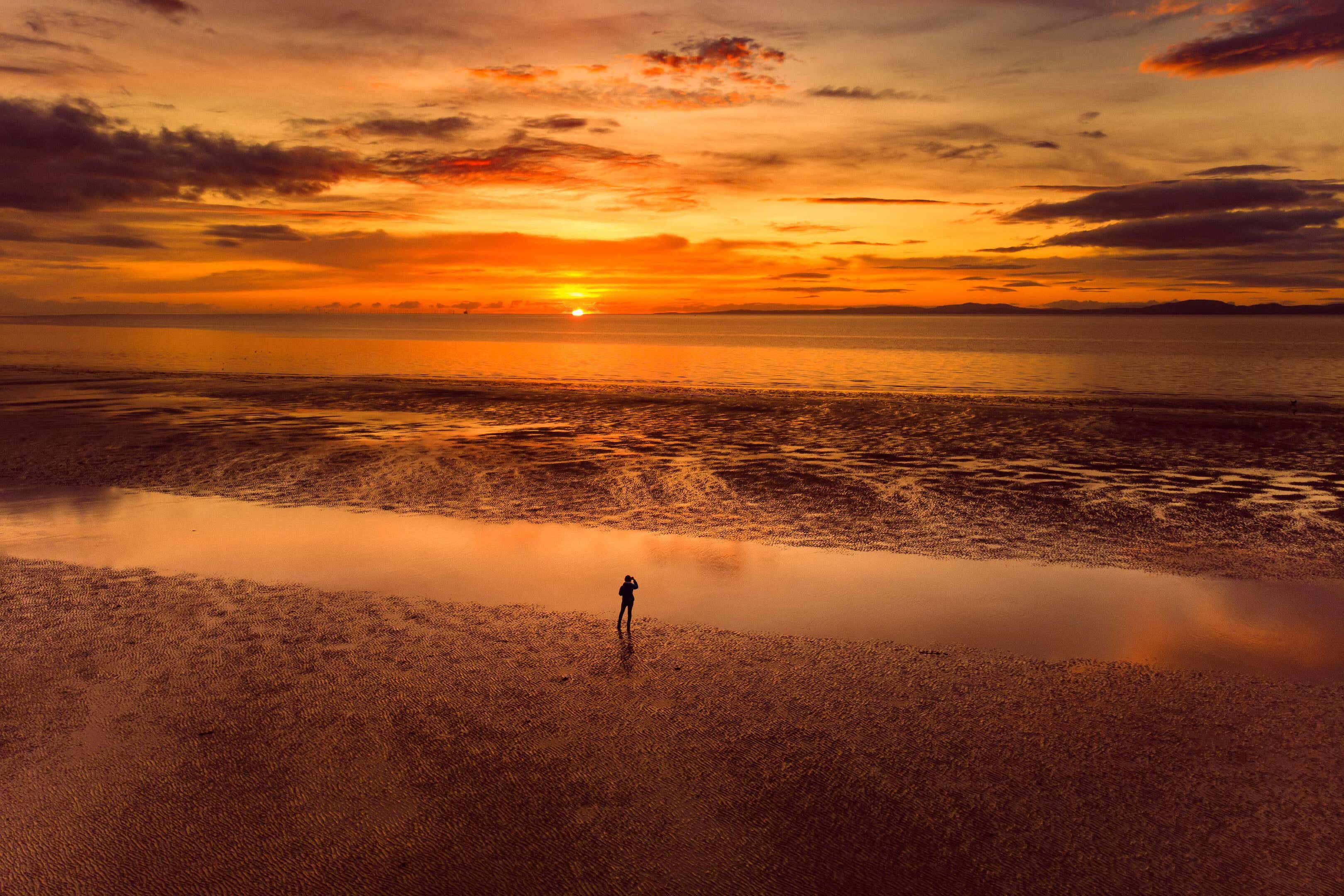 Conservation groups are "disappointed" at the Government's decision to designate only three of the five suggested highly protected marine areas (HPMAs), scrapping plans for one in favour of the local fishing industry.
Allonby Bay off the Cumbrian coast, Dolphin Head in the English Channel and the north east of Farnes Deep in the North Sea will be protected from fishing, construction and dredging from July.
The Government said restricting activity in these areas will help blue carbon habitats, recover depleted species and protect the feeding and nursery grounds of commercial fish.
It was considering five areas, which marine minister Lord Benyon said was the "bare minimum" in 2021, but after a consultation it decided to abandon two sites – Silver Pit South and Lindisfarne, Northumberland.
Campaigners around Holy Island, Lindisfarne, have argued against an HPMA there, saying it would destroy a 1,000-year-old fishing tradition.
Last week, in a letter to Conservative minister Anne-Marie Trevelyan, MP for Berwick-upon-Tweed, Environment Secretary Therese Coffey said the Government recognised the "strength of feeling surrounding the Lindisfarne proposal".
But environmental groups have criticised the decision to drop two of the pilot sites, saying it leaves only 0.5% of English seas protected, and urged the Government to find replacements.
Dr Richard Benwell, CEO of Wildlife and Countryside Link, said: "Losing two out of five HPMA pilot sites is a major set-back and does not bode well for Government meeting its targets to effectively protect 30% of land and sea by 2030 and to ban bottom-trawling across marine protected areas by 2024.
"It is crucial that HPMAs work for wildlife and local people. Ministers must ensure that this vital programme now advances in a way which brings communities on-side while offering much-needed protection for our struggling ocean and endangered wildlife."
Lissa Batey, head of marine conservation at The Wildlife Trusts, added: "We are disappointed that the Government has only committed to three highly protected marine areas.
"While three is better than none, the scale of the nature and climate crises means we need to protect much larger areas against the most damaging activities."
Megan Randles from Greenpeace UK called the loss of two pilot sites a "disaster", with Dr Jean-Luc Solandt of the Marine Conservation Society adding: "The UK Government cannot continue to underachieve and must show much greater ambition and initiative to build a network of HPMAs – or no take zones – covering at least 10% of English seas by 2030 to allow our seas to thrive."
Barrie Deas, chief executive of the National Federation of Fishermen's Organisations, said there needs to be a balance between protecting nature and fishermen's livelihoods.
He added: "We do not challenge the need for marine protected areas if they are in the right place with clear objectives. Without a marine environment, we don't have an industry."
Hugo Tagholm, executive director of Oceana UK, said: "At a time when world leaders are meeting to progress the high seas treaty and ocean conservation measures at Our Ocean in Panama, we need to be making stronger commitments at home to protect marine habitats.
"We can't afford any more lacklustre commitments or delays when life as we know it depends on the ocean."
Allonby Bay in the Irish Sea provides an important nature-based solution to climate change – blue carbon – which refers to marine ecosystems' ability to sequester carbon through underwater plants.
Seagrasses can form extensive meadows in shallow seas, such as off the Cumbrian coast. They capture carbon at a rate of up to 35 times faster than tropical rainforests and are the only marine flowering plant.
The bay also contains honeycomb reefs and blue mussel beds, which help prevent coastal erosion, as well as the nursery and spawning sites for cod, plaice, sole and herring.
At Dolphin Head, the new HPMA will help commercial fish species such as cod, herring and plaice recover, as well as ecologically important habitats such as ross worm reefs.
The large muddy habitats of the north east of Farnes Deep include spawning and nursery sites for commercially fished surmullet, whiting, haddock and angler fish, and are also home to birds and marine mammals, as well as being important for carbon storage.
The chairman of Natural England, Tony Juniper, said: "The long-term sustainability of our ocean and its ability to provide the essential ecosystem services that will help us meet the challenge of climate change, protect food security and sustain the coastal and marine economy is in part dependent on having the right protections in place.
"The designation of the first three highly protected marine areas moves us towards this goal. I welcome this as a first step towards greater protection of our marine wildlife.
"I also look forward to working with Government to identify additional areas where important marine habitats and species can benefit from the highest levels of protection."