Arctic drilling plans risky for Shell's reputation and profits, says former BP chief Lord Browne
Greenpeace UK said the 'project risks the pristine Arctic environment, the climate, and Shell's future'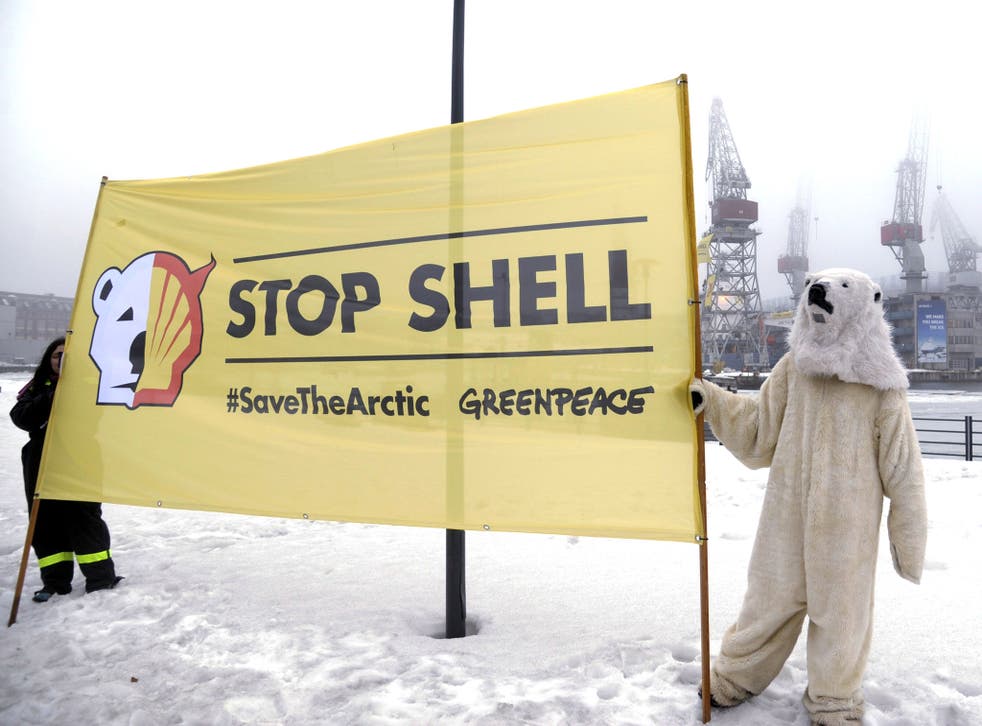 The former head of BP has said drilling for oil in the Arctic could damage Shell's reputation and risk its profits, as it was revealed the company could get the necessary permits to restart drilling as early as this week.
"I'm not chairman of Shell. But I think [Arctic drilling] is very expensive and I would always go for hydrocarbons which have less cost and effort involved," Lord Browne told a BBC Radio 4 documentary to be aired in the autumn.
His comments came a day after Shell said its repaired icebreaker the Fennica was now in the Chukchi Sea, off the north-west coast of Alaska, meaning Shell is now ready to resume the search for oil in the area. Shell restarted its shallow-drilling operations in the area on 30 July, but requires the presence of the Fennica for its capping stack, which protects against oil spills, to reach the necessary depths to find oil.
It had been due to head out to join the rest of the drilling operation in late July, but was sent back for repairs after the discovery of a metre-long gash in its hull.
The firm has now applied for the requisite permits from the US Bureau of Safety and Environmental Enforcement to begin drilling for oil, with some reports saying it could receive them as early as this Friday.
The firm's chief executive, Ben van Beurden, acknowledged to the BBC that there were risks involved in Arctic drilling, but said he had gone on a "personal journey" before reaching the decision.
Environmental activists say drilling in the Arctic risks damaging the local environment. The US Bureau of Ocean Energy Management has said there is a 75 per cent chance of "one or more large spills" within 10 years of drilling in the area. Thirteen Greenpeace activists last month rappelled off a bridge in Portland, Oregon in a bid to stop the Fennica heading to the Arctic.
"Lord Browne's remarks on the Today programme show yet again that even influential figures in the oil industry recognise what Shell refuses to – that Arctic drilling is too risky," said Anna Jones, the head of the Arctic campaign at Greenpeace UK. "This project risks the pristine Arctic environment, the climate, and Shell's future."
Join our new commenting forum
Join thought-provoking conversations, follow other Independent readers and see their replies