Ash dieback: Deadly tree fungus could cost UK £15bn, researchers say
 UK could be forced to spend one-third more than during 2001 foot-and-mouth outbreak, estimates suggest
Andy Gregory Comments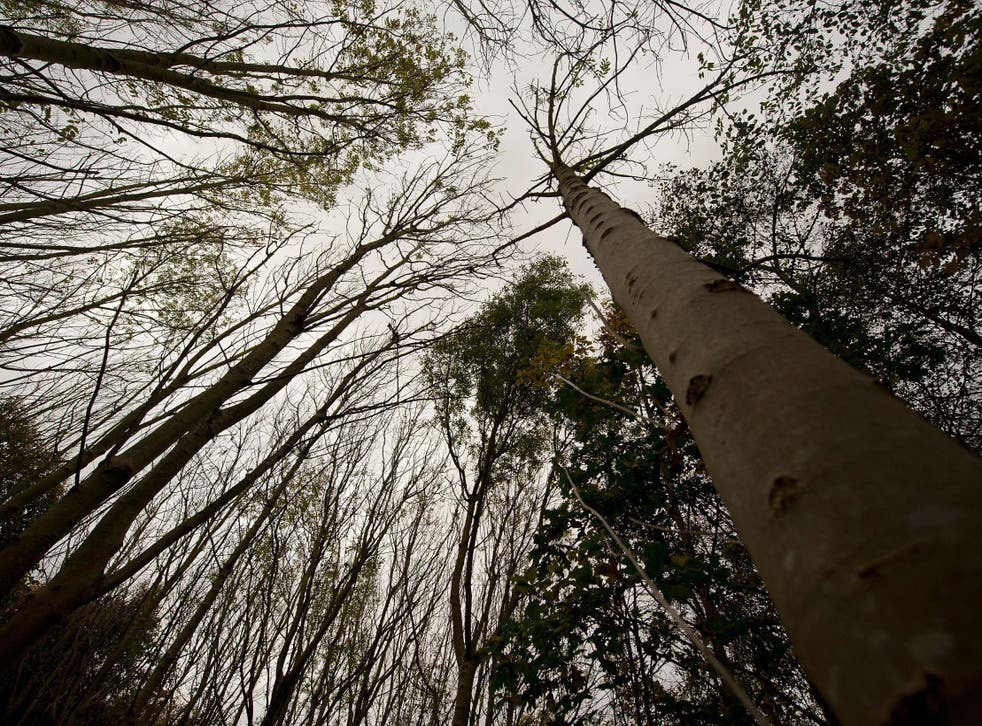 A tree fungus that is having a "devastating impact" on Britain's native flora could cost the country £15bn, research has found.
Ash dieback, first found in the UK in 2012, is expected to kill 95-99 per cent of Britain's ash trees and scientists have said it is not possible to cure or halt.
Researchers "shocked" by the results estimate the disease could cost the UK £7bn within the next decade, citing the expense of clearing dead and dying trees and lost benefits such as carbon sequestration and water and air purification.
The total cost is 50 times larger than Britain's annual live plants trade, which is the main route for invasive plant diseases to enter the country, according to the study carried out by Oxford University, Fera Science, the Sylva Foundation and the Woodland Trust.
"Nobody has estimated the total cost of a tree disease before, and we were quite shocked at the magnitude of the cost to society," said Dr Louise Hill, researcher at the University of Oxford's Department of Plant Sciences.
Science news in pictures

Show all 20
The suspected figure would equal one-third more than the reported cost of the foot-and-mouth disease outbreak in 2001, which saw mass culling of livestock.
"When ash dieback first entered the country, no one could have fully predicted the devastating impact it would have on our native habitats," explained co-author and senior conservation advisor for the Woodland Trust Dr Nick Atkinson.
"The numbers of invasive tree pests and diseases are increasing rapidly, and this is mostly driven by human activities, such as trade in live plants and climate change," said Dr Hill.
Landowners are already spending thousands of pounds as a result of the disease, according to the BBC.
While removing the millions of ash trees which line Britain's roads and urban areas will cost billions of pounds, the trees' lost ecological benefits account for the majority of the £15bn estimate.
The researchers suggest a nationwide replanting scheme could help to replace these lost benefits and reduce the overall cost by £2.5m.
They also advocate tightening controls on the plant trade to halt the flow of new diseases.
"To see how this has also affected our economy speaks volumes for how important tree health is, and that it needs to be taken very seriously," said Dr Atkinson.
"It is clear that to avoid further economic and ecological impacts, we need to invest more in plant biosecurity measures. This includes better detection, interception and prevention of other pests and diseases entering the country.
"We need to learn from past mistakes and make sure our countryside avoids yet another blow."
Additional reporting by SWNS
Register for free to continue reading
Registration is a free and easy way to support our truly independent journalism
By registering, you will also enjoy limited access to Premium articles, exclusive newsletters, commenting, and virtual events with our leading journalists
Already have an account? sign in
Join our new commenting forum
Join thought-provoking conversations, follow other Independent readers and see their replies