Australia bans waste dumping near Great Barrier Reef after Unesco threat to put it on danger list
Conservationists say the practice smothers coral and exposes it to high levels of nutrients and poisons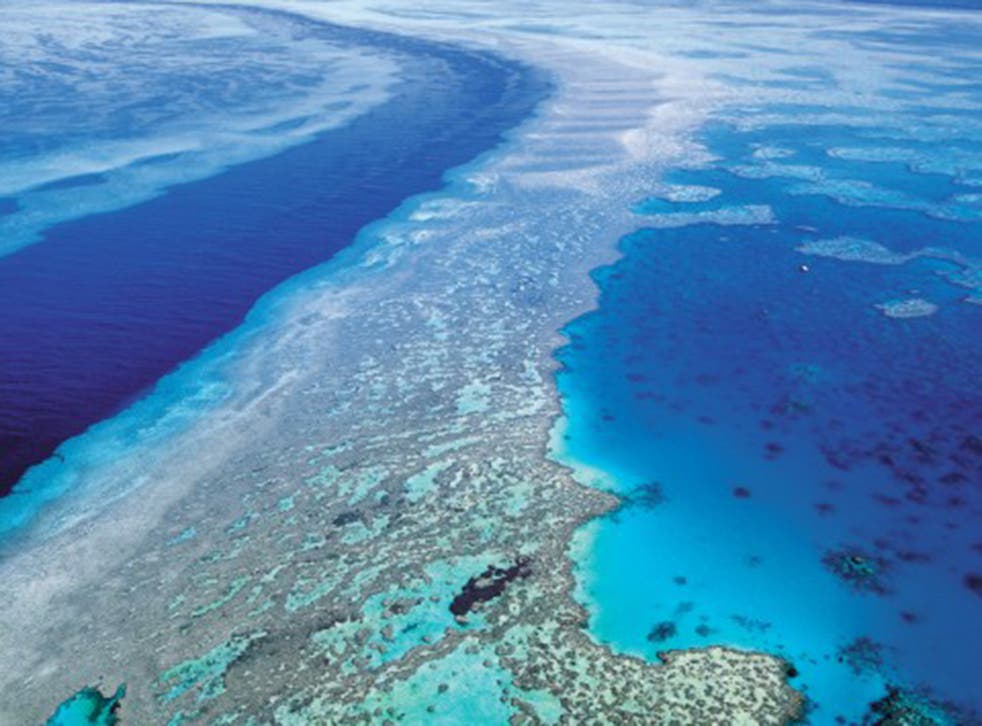 The Australian government has moved to ban the dumping of dredge spoil in the Great Barrier Reef Marine Park in an attempt to prevent the reef being labelled "in danger" by the United Nations.
Environment Minister Greg Hunt has ordered the Great Barrier Reef Marine Park Authority to develop regulations to stop waste from dredging being dumped "once and for all", banning it from issuing permits for the practice.
"We are ending a century-old practice of dumping in the marine park," he said in a statement, referring to waste created by enlarging shipping channels and other factors.
The United Nations Educational, Scientific and Cultural Organisation (Unesco) has threatened to put the reef, which is a World Heritage area, on its danger list. The reef is said to face several threats, including climate change, nutrients washing into the sea, and the destructive crown-of-thorns starfish.
Conservationists say dumping waste in reef waters smothers coral and exposes it to high levels of nutrients and poisons.
Mr Hunt said the government was working on several environmental issues, stating that water quality was improving, coral-eating starfish were being culled, and stricter management regimes have been put in place for shipping and developments, including ports. "This has been a dramatic change in the way the reef is managed," he said.
Unesco has given Australia until the beginning of next month to act and Mr Hunt said he would travel to Europe this week to consult on long-term plans for the reef.
Mr Hunt said the government had put together "a strong defence of the management of the Great Barrier Reef... concluding that it should not be listed as in danger". In 2013, the government approved the dumping of millions of tons of dredge waste within the marine park from the Abbot Point coal port, but other plans are now being considered.
"Australians are proud of the reef and it remains one of the great natural wonders of the world," he added.
"We are determined to protect and manage the Great Barrier Reef not just for the coming decades, but for coming centuries."
Join our new commenting forum
Join thought-provoking conversations, follow other Independent readers and see their replies