Australia comes clean after deal on carbon emissions cap
Worst offending companies will have to pay tax penalty from next year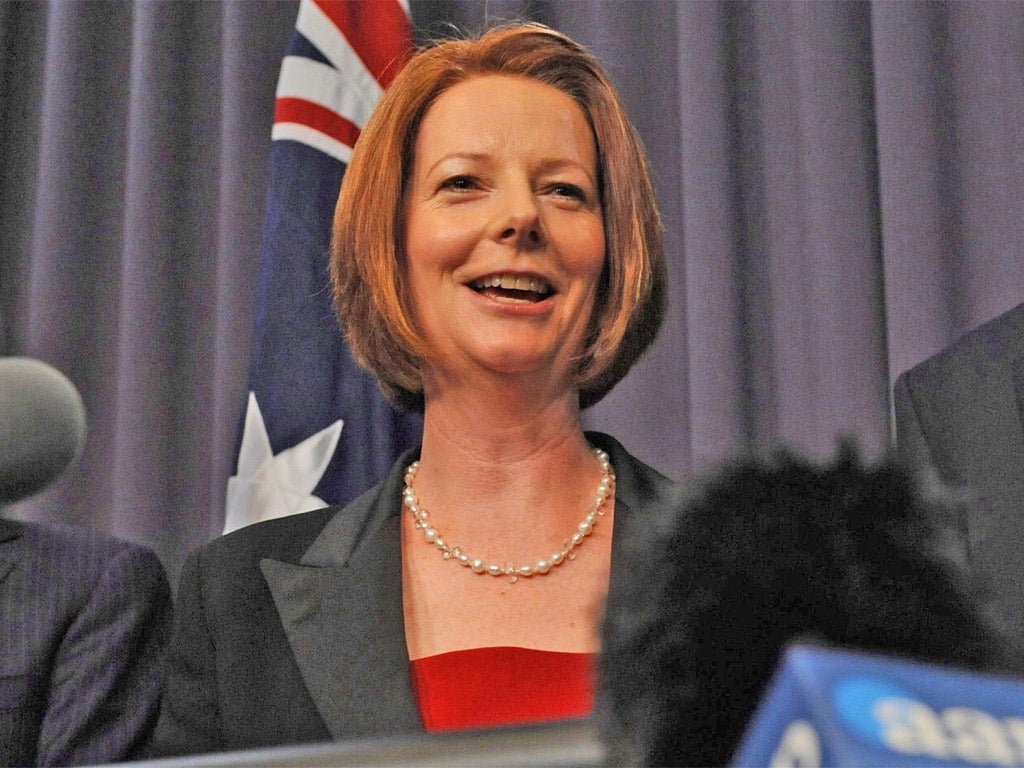 Australia, one of the world's worst per capita carbon emitters, yesterday passed landmark laws to introduce a tax on polluting industries, capping a period of unprecedented political turmoil that toppled a prime minister and an opposition leader.
The vote in the Senate, the parliamentary upper house, makes Australia only the second country outside the European Union to embrace a nationwide carbon-capping scheme. Advocates of climate change action hope it will give new impetus to calls for a global agreement at next month's UN talks in Durban.
The tax of A$23 (£15) per tonne of carbon emitted is to be levied on the 500 biggest polluters from July. Opposed by conservative parties and coal-reliant industries, it is also deeply unpopular with voters, who fear higher electricity bills.
Labor won the 2007 election by a landslide after promising to take decisive action on climate change. However, after the prime minister, Kevin Rudd, shelved plans to introduce an emissions trading scheme, he was ousted by his own party last year and replaced by his deputy, Julia Gillard.
Ms Gillard promised at the 2010 election that she would not introduce a carbon tax. However, with Labor failing to secure a majority, she was forced to court one Green MP and three independents. That left with her a majority of just one – and the price for Green support was a carbon tax.
Following her volte-face, some critics dubbed her "Juliar", and she was vilified by anti-carbon tax protesters in Canberra, who waved placards that demanded "Ditch the witch". Yesterday Ms Gillard hailed the Senate vote as "a major milestone in Australia's efforts to cut carbon pollution", noting that it followed "a quarter of a century of scientific warnings, 37 parliamentary inquiries and years of bitter debate and division".
Although Australia is responsible for only 1.5 per cent of global emissions, it uses coal to generate most of its electricity. The economy is also heavily dependent on mining and other energy-intensive industries. In the developed world, Australia is considered one of the countries most vulnerable to climate change. Droughts, like the one that crippled the southern half of the country until recently, are predicted to become more common, as are extreme weather events, like the floods and cyclones which hit Queensland earlier this year.
Australia's introduction of a carbon tax, which will be replaced by an emissions trading scheme from 2015, is being watched by other governments with similar plans. A scheme in California is due to start in 2013, while China and South Korea are devising carbon trading programmes.
Domestic critics claim the tax will make Australian businesses uncompetitive, threaten jobs and raise living costs. The opposition leader, Tony Abbott, has sworn a "blood oath" to repeal it if he becomes prime minister. The next election is not due until 2013, but he could take power earlier if a death or resignation forces a by-election in a Labor-held seat.
Join our commenting forum
Join thought-provoking conversations, follow other Independent readers and see their replies