Baroness Brown: Line our motorways with wind turbines, says Government's adviser on green energy
Exclusive: Wind farms built along the network would generate less local opposition, she says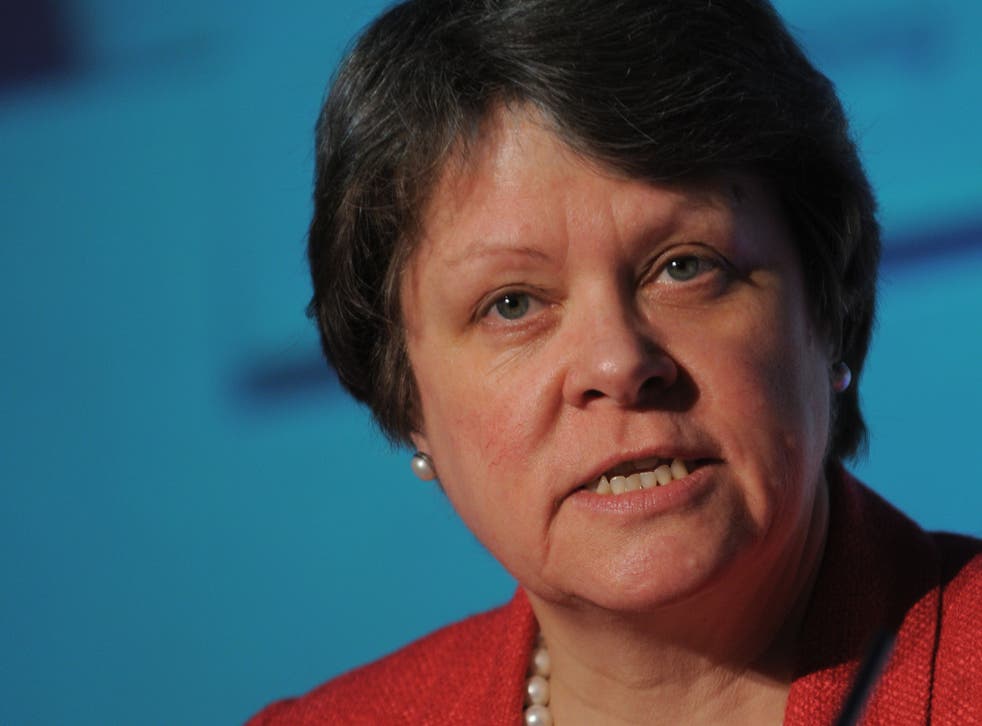 Britain's motorways should be lined with wind turbines because they are already unattractive and very few people live alongside them, according to Baroness Brown, the UK's green energy ambassador.
Wind farms built along the 2,300-mile motorway network would generate less local opposition than those constructed in unspoiled rural areas, predicted Baroness Brown, an independent peer in the House of Lords.
"You don't really want to live beside a motorway – it's not good for you and it's noisy. I do a lot of driving up the east side of the country and I wonder why we don't line the sides of our motorways with wind turbines," Baroness Brown said in an interview with The Independent.
"We haven't got infinite space and you have got to be sensitive about where you put these things. But motorways seem like an ideal location.
"The land is generally used for agriculture and it is harder to object to the impact on the landscape and tranquillity when you are beside a major road," added Baroness Brown – also known as Professor Julia King – who is a member of the Government's official climate change advisory group and was recently appointed to the board of the Offshore Renewable Energy Catapult research centre for offshore wind, wave and tidal energy.
The cost of onshore wind power has plummeted in recent years and is now the cheapest of all electricity sources. But the Government has made it difficult for new onshore windfarms to be built despite them offering the best way to meet ambitious climate targets in an affordable way.
The Government pledged in its election manifesto "to halt the spread of onshore windfarms". Since being elected, it has dramatically cut subsidies for onshore windfarms and given the final say over whether projects can go ahead to local communities.
"I think the Government should be encouraging onshore wind. It's clearly a very good technology and it's cheap. So it's very disappointing we haven't got stronger government support – we're shooting ourselves in the foot," said Baroness Brown, who sits on the board of the Green Investment Bank.
Many stretches of motorway are not windy enough to power turbines, experts warn. But other parts of the motorway network provide plenty of scope for wind farms, they say, such as the 152-turbine Clyde array on either side of the M74 near the Lanarkshire village of Abington and the 11-turbine Swinford complex by the M1 in Leicestershire. The turbines on windfarms such as these have to be set back from the motorway so they don't fall on to it if they keel over.
Baroness Brown's idea received the backing of Chris Huhne, who was Liberal Democrat Energy Secretary from 2010 to 2012, who told The Independent that he had tried to push the idea during his time as Secretary of State.
He said his department looked into the idea and concluded that it didn't offer much potential. However, he still believes motorway wind farms offer considerable potential, especially since the rapidly diminshing costs make less windy stretches more viable.
"The number of turbines you see by motorways on the Continent, you would have thought it would be relatively easy. And as the cost of onshore wind goes on declining it's worth looking again at this idea," he said.
The shadow energy and climate change minister, Barry Gardiner, added: "This looks to be a very sensible political compromise. We need to be doing as much renewable energy as possible. And this way, you are not eroding natural beauty because there are long stretches of motorway that are in between conurbations, where people are not going to object."
A spokesman for the Department for Energy and Climate Change said: "Our priority is providing clean and secure energy while keeping bills as low as possible. To do this, we have driven down the cost of renewables, helping new technologies stand on their own two feet while still meeting our renewable energy commitments."
Women in engineering: 'Ingrained sexism'
Women are being discouraged from going into engineering by ingrained, sexist attitudes about what sort of pursuits are appropriate for them, Baroness Brown told The Independent.
The vice-chancellor of Aston University and former Rolls-Royce executive said she laments the low number of female engineers, which has been stuck at about 15 per cent for years. She added that advertising is largely to blame for reinforcing gender stereotypes at an early age.
"We're brainwashing everybody in this country from a very, very early age that there are girls' things to do and there are boys' things to do," she said. "Until the UK shakes that off we are really going to struggle to make parents, teachers and students recognise that engineering is a hugely creative subject."
Join our new commenting forum
Join thought-provoking conversations, follow other Independent readers and see their replies