Beer drinkers join the fight against fracking with claims it poses a 'substantial threat to the quality of real ale'
Now the pint becomes political, as Camra warns the gas extraction technique could poison water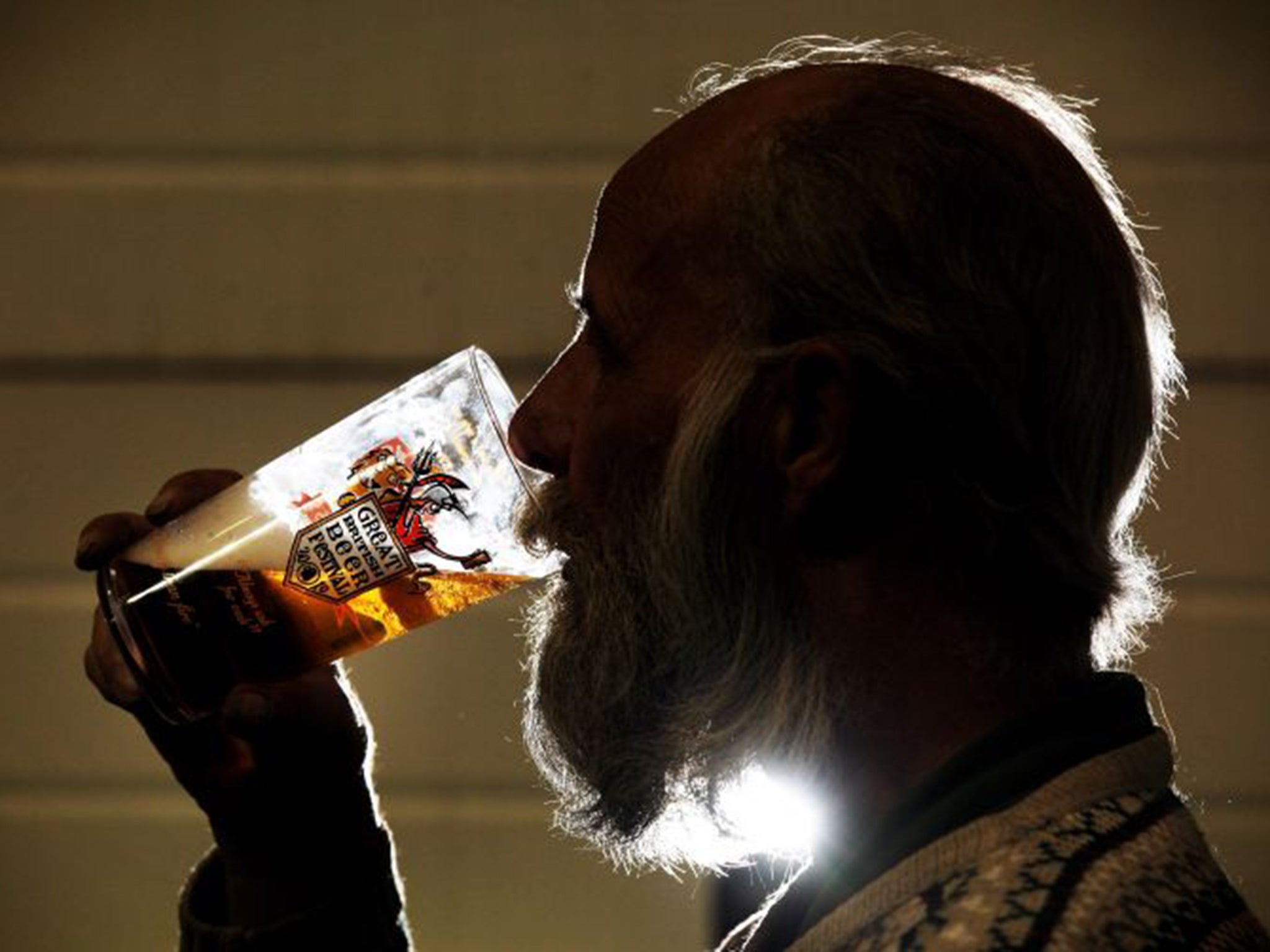 Real ale enthusiasts are accustomed to taking a firm stand on the price of a pint or the plight of pubs, but a move to oppose the gas extraction technique known as fracking would take them into uncharted waters.
Members of the Campaign for Real Ale (Camra) will this week vote on a proposal to oppose the controversial drilling process, in which water, sand and chemicals are injected into rock at high pressure.
A motion being debated at Camra's annual conference in Nottingham calls for it to "oppose fracking and unconventional hydrocarbon exploration and extraction on both a local and national scale". The reason, say the supporters of the motion, is that fracking poses a "real and substantial threat to the production and quality of real ale".
Roger Steele, who is proposing the motion, explained: "The reasons behind me raising the issue of fracking are the significant and real risk to breweries and beer quality – the threat of pollution of its key ingredient, water, caused by fracking for shale gas."
The "wider consequences of groundwater contamination, and the potential hazards for public health" are a "recognised concern about the fracking process", he said. According to Mr Steele, the risk of water supplies being contaminated by fracking poses a threat to "breweries across the country".
He added: "The implications for real ale and breweries are obvious. Who will want to drink beer brewed with carcinogenic or toxic water? How can a brewery keep going if its water supply becomes contaminated, or is at risk of contamination?"
The motion is not without precedent. The German Brewers Association was one of the groups that successfully lobbied for a law, approved this month, which bans fracking in specified regions of Germany with the aim of protecting drinking water, health and the environment.
Now British beer drinkers are worried their pints could be under threat. Last month a "frack-free" bitter called Rising Dragon was launched by the Axiom brewery in Wrexham. It is described as "a non-profit making beer" with all proceeds going to the anti-fracking movement.
James Bendall, owner of Axiom, said: "I have to admit, I find the motion a bit odd for a beer consumer group AGM... I am however, in full support of it. It's my belief that all wells will fail eventually, whether it's in my lifetime or 200 years down the line. I think the threat of poisoning our water supplies is too great."
But one brewer who came up with an anti-fracking beer last year now regrets his decision. Daryl Stanford, director of Hop Fuzz brewery in Hythe, Kent, said: "I've actually had a change of heart on fracking, I've done a bit of research on it... and it's really just shrouded in a lot of myths and scaremongering. Looking back on it, I regret making the anti-fracking beer."
Commenting on Camra joining the fracking debate, Louise Hutchins, Greenpeace UK's energy and climate campaigner, said: "Like many other rural businesses relying on the quality of soil and water, ale producers will be unlikely to raise a pint to our government's enthusiasm for fracking. German brewers have proved to be a formidable opponent for the fracking industry. Now it looks as if their UK colleagues may follow suit."
And Brigid Simmonds, chief executive of the British Beer and Pub Association, said: "Water is our main ingredient, so quality of supply is crucial. We will continue to seek engagement with both industry and the relevant government bodies to ensure that they are aware of the importance of both the quality and safety of water used for brewing."
Join our commenting forum
Join thought-provoking conversations, follow other Independent readers and see their replies