Half a billion bees die within three months in Brazil
Researchers fear pesticides are to blame for insects' deaths and that more will be affected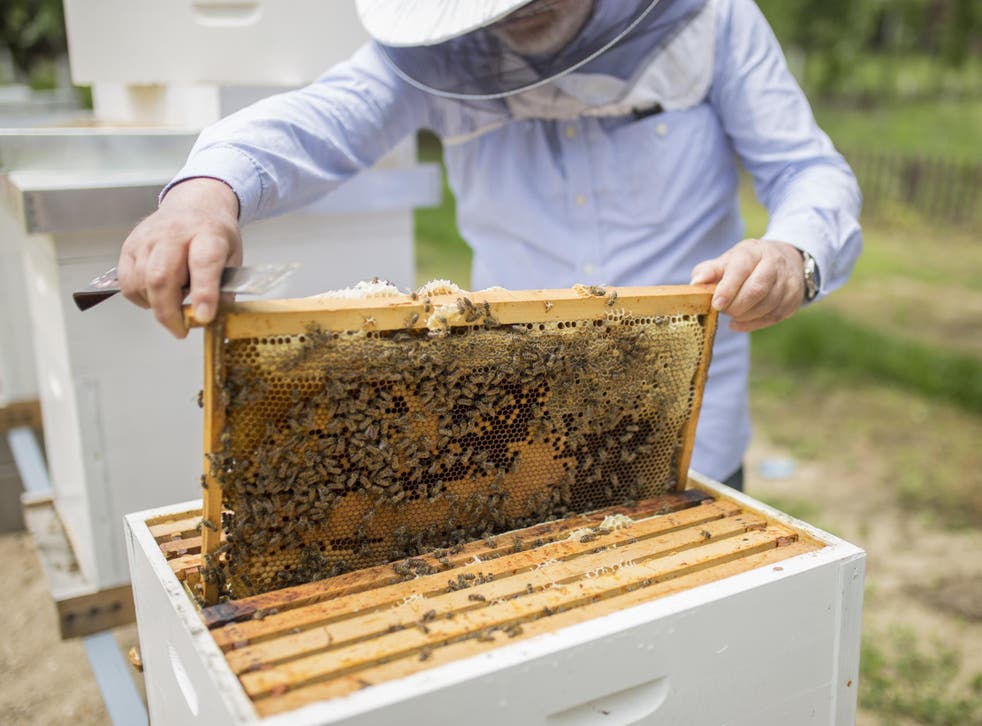 Half a billion bees died within the space of just three months in Brazil, sparking concerns over the use of pesticides.
About 500 million bees died in four of the country's southern states in the first three months of this year, according to Bloomberg.
Most of the insects were reportedly found to have traces of insecticides containing neonicotinoids and fipronil, which are banned in Europe.
Researchers fear pesticides used in agriculture are to blame, and that they could go on to harm more bees.
Aldo Machado Dos Santos, vice president of Brazil's Rio Grande do Sul beekeeping association, lost tens of thousands of his bees within just 48 hours of the first insects showing signs of illness.
Insects at risk of extinction

Show all 12
He told Bloomberg they died "en masse" within just two days after the healthy bees became "contaminated" by the dying bees in their hives.
Carlos Alberto Bastos, president of the Apiculturist Association of Brazil's Federal District, said that the death of so many bees "is a sign that we're being poisoned", Bloomberg reports.
According to the Food and Agriculture Organisation of the United Nations, Brazil increased its use of pesticides by 770 per cent between 1990 and 2016.
A Greenpeace Unearthed investigation earlier this year discovered an increase in the number of pesticides approved under the country's former president, Michel Temer, and current leader Jair Bolsonaro, who took office in January.
However, the Agriculture Ministry placed Brazil as the 44th largest user of pesticides per hectare in the world, noting the fact it is a tropical country.
Greenpeace Unearthed found that 193 weed killers and pesticides containing chemicals banned in the EU were registered in Brazil in just three years.
Researchers have previously warned how pesticide use is driving an "alarming" decline of the world's insects.
Support free-thinking journalism and attend Independent events
According to a global study published in the journal Biological Conservation, more than 40 per cent of insect species are at risk of extinction within decades unless there is an overhaul of the agricultural industry.
Conservationists have also urged gardeners to do their part and let their lawns grow wild, as wildflowers are an increasingly important source of nectar for pollinators such as bees and butterflies.
Wildlife charity Plantlife asked people to take part in a "citizen science" project to count flowers on their lawn to help experts work out how important they are for nature.
Join our new commenting forum
Join thought-provoking conversations, follow other Independent readers and see their replies