Climate change subsidy slashed by Government days after Brexit vote
Funding for some combined heat and power schemes is cut with just three weeks' notice, causing outrage among the renewable energy industry and farmers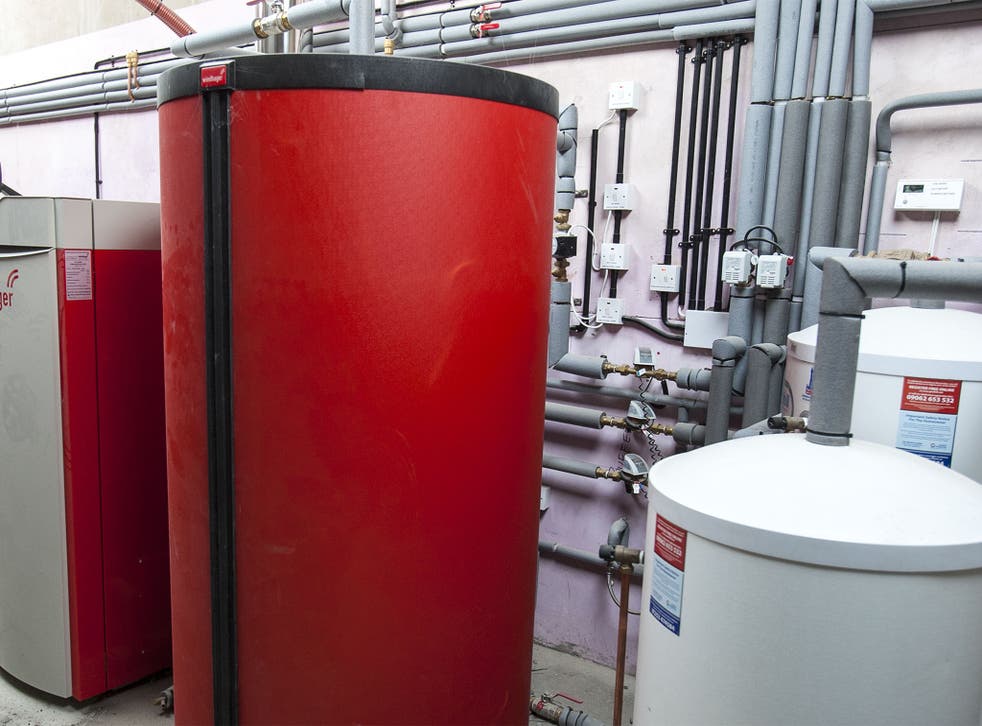 A sudden, unexpected cut to a renewable energy subsidy by the Government in the days following the Brexit referendum result has been condemned by the industry and farmers.
The decision was announced by the Department for Energy and Climate Change (DECC) just days before it was abolished and came into force just three weeks later on 1 August.
The Renewable Energy Association said investments in combined heat and power (CHP) projects totalling some £140m had been put at risk.
Persuading people to invest in energy generation is largely reliant on providing a degree of certainty that there will be a return, with subsidies a key part of that picture, whether the power comes from renewable sources or fossil fuel plants.
James Court, head of policy at the Renewable Energy Association (REA), said: "The abrupt cut in support significantly impacts the biomass CHP industry.
"It is the suddenness and the lack of consultation that is the core issue here. Over £140m worth of investment is affected by this change, with a planned renewable energy capacity totalling 203 megawatts [MW] of heat and 20MW of power."
He said the industry had been preparing for a new tariff structure from spring 2017, as had been flagged up in a recent consultation.
"But no one was warned about this change," Mr Court said.
"The industry has invested in good faith in these projects, some which have been in preparation and construction for up to two years. Over £22m has been paid in non-refundable deposits.
"This unexpected cut will prove damaging to investor confidence."
The REA surveyed 36 companies developing biomass CHP plants in the UK about the Government's decision to change the way Renewable Heat Incentive (RHI) payments are made.
Essentially it means that plants which turn less than 20 per cent of their fuel to produce electricity would receive a lower subsidy on sliding scale.
"Of the companies surveyed, 92 per cent stated that the changes will a negative or very negative impact on their projects," Mr Court said.
"This significantly reduces the likelihood that many companies and investors will be keen to invest in this low-carbon technology in the future.
"We are therefore calling on BEIS [the new Department of Business, Energy and Industrial Strategy] to withdraw the amendment until a proper consultation has been launched to examine the impact on these projects, or introduce a grace period for those who can demonstrate that they have already made a significant financial commitment."
The National Farmers Union also criticised the cut. A number of farmers have built CHP plants to utilise biomass that is a byproduct of agriculture.
Jonathan Scurlock, the NFU's chief adviser on renewable energy and climate change, wrote on its website: "Industry was given only 21 days' notice, and neither DECC nor the new BEIS formally consulted with the relevant industry trade associations or other stakeholders.
"The NFU strongly contests these regulatory changes because of the manner in which they have been applied, leaving no opportunity for heavily committed projects to complete commissioning and, therefore, severely disadvantaging these investments.
"This change also discourages low-carbon innovation, for example, the addition of … small CHP systems to biomass heating for livestock housing and horticulture, where the optimum balance of electricity and heat is demonstrably less than 20 per cent."
The NFU has raised the matter with Environment, Food and Rural Affairs Secretary Andrea Leadsom and also written to Energy Minister Baroness Neville-Rolfe.
A BEIS spokesperson said: "These changes have been made to close a loophole in existing regulations. RHI subsidies are paid for by the taxpayer and it is therefore only right that they are fair and give good value for money.
"Previously, companies could get double the amount of subsidy by generating electricity as well as heat, even if the amount of electricity they were producing was very small.
"The changes mean that companies will receive payments that better reflect the amount of electricity they actually produce."
Join our new commenting forum
Join thought-provoking conversations, follow other Independent readers and see their replies