Theresa May must not sacrifice environmental laws after Brexit, warn leading climate groups
The Greener UK coalition - comprised of 13 advocacy groups - says Britain is already failing in its duty to protect the environment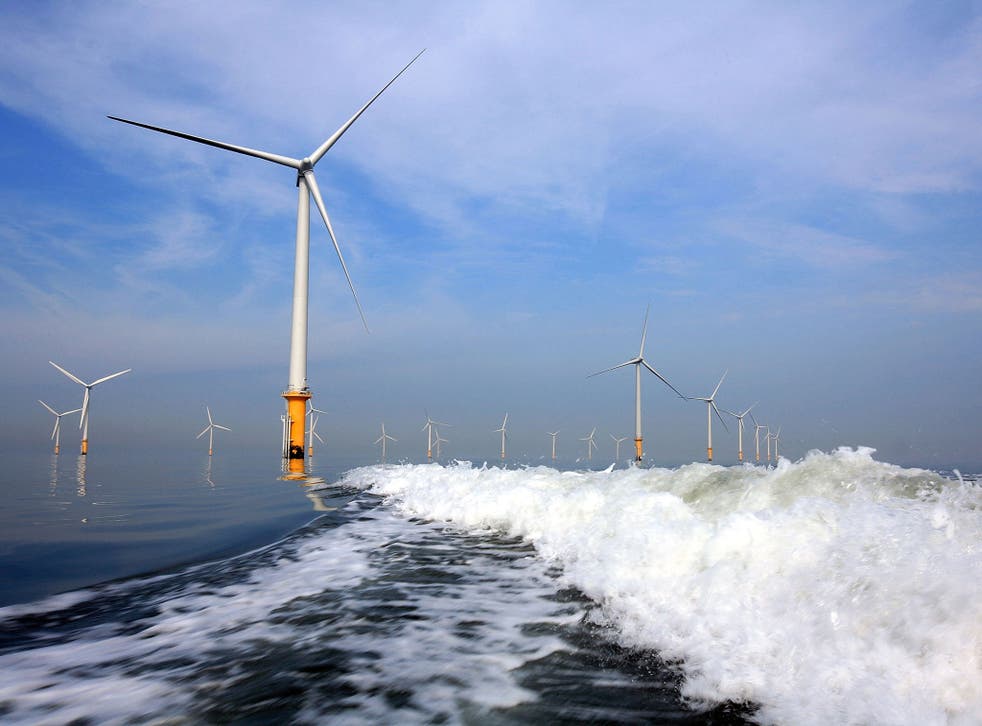 Theresa May must not allow Britain's environmental laws to be undermined during Brexit negotiations, a coalition of leading UK and international campaign groups, including Greenpeace, Friends of the Earth, WWF and the National Trust, has said.
The group has published a manifesto calling on the Government to guarantee protections for the environment as part of its plans for leaving the EU.
They call on the Government to ensure that all existing EU laws are fully converted into domestic law in the UK.
Greener UK's coalition of 13 advocacy groups warns that Britain is already failing in its duty to safeguard the environment and caution the Government not to allow a vacuum to emerge in the oversight and enforcement of environment legislation once it severs ties with Brussels.
10 photographs to show to anyone who doesn't believe in climate change

Show all 10
"We are depleting our soils and water supplies, generating mountains of food and plastic waste, changing our climate and making the air in our cities dangerous to breathe," they write in a joint statement.
"Our wild places are dwindling, and we face the sadness of once familiar animals and plants fading away from our gardens and countryside."
The group, which also includes the RSPB, Woodland Trust and the Green Alliance, has a combined membership of almost eight million and was formed in the aftermath of the EU referendum to help steer the Government's environment policy during and after Brexit negotiations.
Their manifesto demands that the Government continue to cooperate with the EU on energy and climate change while introducing policies and investment that create new farming and fishing industries.
It also calls for a "bold" plan to cut carbon emissions in a bid to meet a global target under the Paris Agreement to restrict warming this century to 1.5 degrees Celsius above pre-industrial levels.
Some 194 MPs from across the UK's political parties have so far pledged their support.
The Brexit White Paper published earlier this month said the British Government was committed to leaving the environment "in a better state than we found it".
But Stephanie Hilborne, chief executive of The Wildlife Trusts, said there were "significant unanswered questions about how the UK will replace the enforcement functions currently carried out by EU bodies".
"If we are to allow for nature's recovery, we must set our sights higher. Now is the time to raise ambition, establishing bold nature goals, better management of land and seas, and innovative environmental policy that can underpin the UK's new place in the world."
A report published by the House of Commons Environmental Audit Committee said the Government should pass a new environmental protection act during Article 50 discussions.
Donald Trump says that 'environmentalism is out of control'
Trevor Hutchings, WWF's director of advocacy, said: "Research shows that following the Brexit vote 83 per cent of people believed that Britain should pass laws providing a higher or similar level of protection for nature than current EU laws.
"This is about more than just maintaining environmental standards, it is about improving them so that our economic and social wellbeing is enhanced too.
"We need to act now to cut emissions, restore our forests, preserve our oceans and protect our wildlife.
"The UK Government has a once in a generation opportunity to secure our future, so that people and nature thrive - this opportunity must not be wasted."
Register for free to continue reading
Registration is a free and easy way to support our truly independent journalism
By registering, you will also enjoy limited access to Premium articles, exclusive newsletters, commenting, and virtual events with our leading journalists
Already have an account? sign in
Register for free to continue reading
Registration is a free and easy way to support our truly independent journalism
By registering, you will also enjoy limited access to Premium articles, exclusive newsletters, commenting, and virtual events with our leading journalists
Already have an account? sign in
Join our new commenting forum
Join thought-provoking conversations, follow other Independent readers and see their replies