No-deal Brexit would devastate Britain's organic industry overnight, experts warn
Exclusive 'It's completely bonkers': Sector fears huge losses as EU no long recognises UK products as organic if no deal is agreed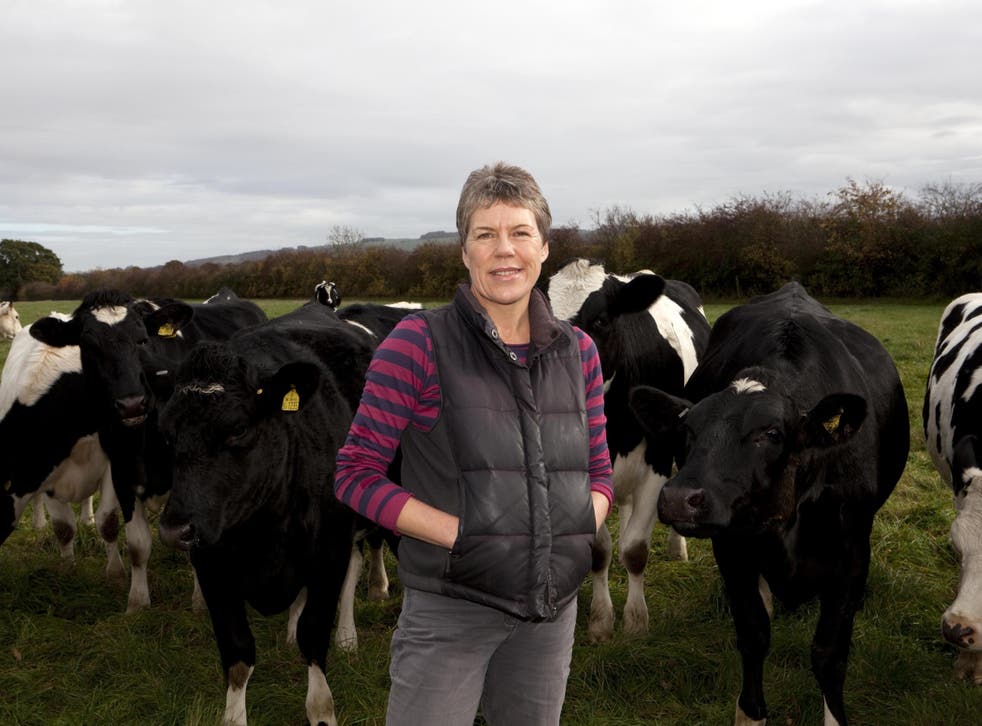 Britain's multibillion-pound organic food industry could be devastated overnight by a no-deal Brexit that would deprive UK businesses of the ability to market their goods in the EU, industry experts have said.
Meat, vegetables and beer certified as organic in Britain will have their green credentials stripped if the country leaves the EU without a deal, the country's foremost organic certifier is to warn in a letter to the environment secretary, Michael Gove.
It comes after months of warnings by suppliers and farmers that a no-deal Brexit places the nation's food security at risk and could see prices soaring and items vanishing from supermarket shelves.
Organic producers are sounding the alarm as the uncertainty is already robbing them of European customers, who are looking elsewhere for more reliable sources of goods.
The government has admitted that UK organic produce will not be recognised in the EU without a deal, and there are fears of widespread losses in the months to come.
British organic sales have been growing consistently for eight years, but Helen Browning, CEO of leading organic certifier the Soil Association, has written to Mr Gove to express her sector's concerns about this progress grinding to a halt.
Environment news in pictures

Show all 8
"In the event of no deal, there is the real prospect of a prolonged period during which organic exports to the EU could become impossible," she wrote.
"It will be hard to win back the lost custom, and some UK businesses are already incurring costs as they take mitigating measures such as stockpiling materials."
Around 8 per cent of the UK's £2.3bn organics market currently goes abroad, mainly to EU countries.
Ms Browning, who runs her own mixed organic farm in Wiltshire, said the government must "explore every avenue" to ensure business can continue uninterrupted after March 29, and provide compensation where necessary.
If a deal is not agreed, organic certifiers like the Soil Association cannot apply for official recognition until after Britain is recognised as a "third country" like Switzerland, and the government estimates that process alone will take nine months.
"The ball is in the EU's court in terms of how quickly they will recognise that the standards we operate are still equivalent," said Ms Browning.
Prominent Leave campaigner Mr Gove has lauded Brexit as an opportunity to free the nation from the "bureaucratic straightjacket" of the EU's agriculture policy, but unions have consistently warned of the impact a no-deal outcome will have on farmer's livelihoods.
There are worries about disruption to exports, and that the UK will be flooded with poor quality foreign products such as chlorinated chicken and hormone-treated beef.
The environment secretary confirmed in an address to the National Farmers' Union conference this week that there is "no absolute guarantee" the UK could continue exports to the EU if an agreement is not reached.
He also noted that organic food producers in particular may not have their products recognised as distinct "until sometime after we leave".
NFU president Minette Batters outlines UK agriculture industry's ambitions for tackling climate change
Despite this uncertainty, Brexit has the potential to boost organic farmers if the new agriculture policy provides payments for nature-friendly practices as Mr Gove has promised.
But Sue Cooper, who co-owns the organic Little Valley Brewery in Yorkshire and gets two fifths of her business from the EU, said short-term prospects were bleak.
"Trade with my existing customers is in jeopardy – from the importer side, they are telling us we are not sure what is happening with Brexit yet, so we will just leave off," she said.
"If they can go elsewhere in the EU for organic products then they will, and I lose my business."
Research suggests the benefits of sustainable agriculture range from better flood protection to healthier insect populations at a time when many are in freefall.
Dr Bruce Pearce from the Organic Research Centre said he was concerned these benefits would be compromised if businesses are disrupted.
"The risk is that if people have to stop farming organically, we lose all the scientifically proven benefits of organic farming," he said.
Ms Cooper said she was unwilling to downgrade her products from their organic status.
Support free-thinking journalism and attend Independent events
"It's completely bonkers. Why are we here then?" she said.
A Department for Environment, Food and Rural Affairs spokesperson said: "While our priority remains to deliver a negotiated deal, we fully recognise the concerns of the organics sector and are working hard to mitigate the impact of a no deal for organic food producers and processors.
"We've already confirmed that food and feed products that are registered as organic in the EU will be recognised after 29 March at the UK's discretion.
"We are working to secure a reciprocal agreement so our growers and processors can continue to export their organic produce to the EU."
Join our new commenting forum
Join thought-provoking conversations, follow other Independent readers and see their replies