If sugar is killing us, why does Britain farm so much of it?
After the anniversary of the sugar tax on soft drinks, Emily Clark looks at how the sugar beet industry affects the health of humans – and soil too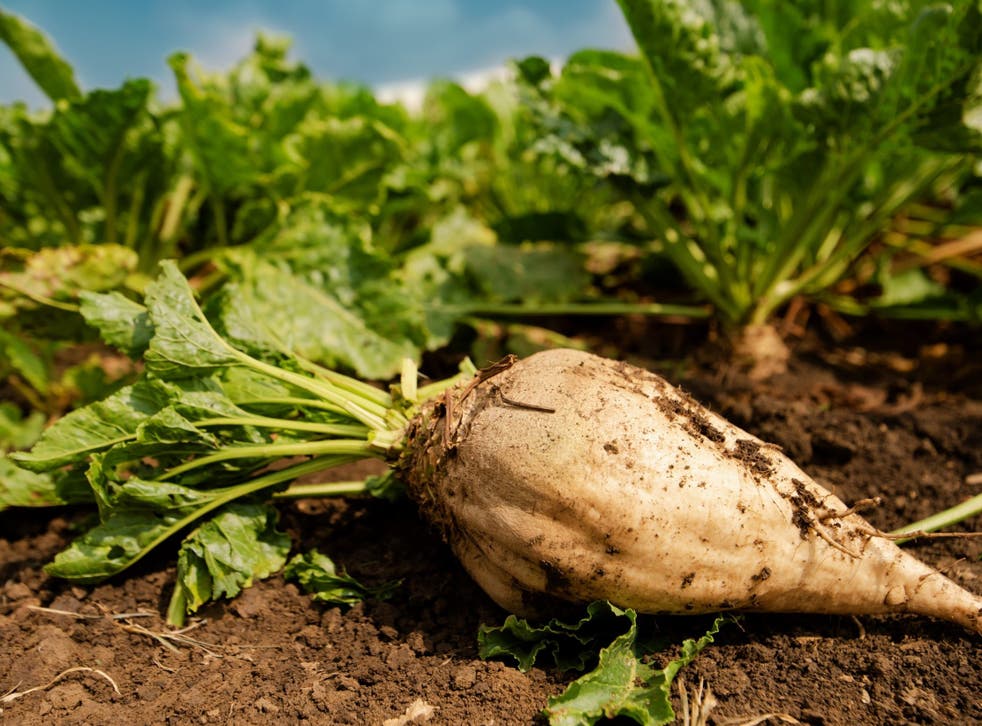 It seems drastic to link a packet of Percy Pigs to the death of all life on Earth as we know it. And largely, it is – most species would thrive as soon as humans were off the scene. However, our addiction to sugar really could be perilous – just maybe not for the reasons you think. This isn't just about the global obesity crisis or type 2 diabetes. This is about a sickness in the nutrient-rich bit of planetary crust that we call topsoil, which campaigners say is caused in part by our sweet tooth.
Topsoil is the first few inches of soil in which we grow our crops. We've been using it to cultivate food for at least 12,000 years, and as per humanity's fondness for self-sabotage, we have made good progress in destroying it.
British topsoil has only 30 to 40 years of fertility left, or so says environment secretary Michael Gove. The UN, meanwhile, predicts that every single crumb of topsoil in the world could be degraded in 60 years if we carry on as we are – spraying it with all manner of toxic chemicals, squashing it down with heavy machines until it can't breathe, or else churning it up so that it washes away in the rain.
Join our new commenting forum
Join thought-provoking conversations, follow other Independent readers and see their replies