British fracking industry suffers first terrorist-style bomb attack in Northern Ireland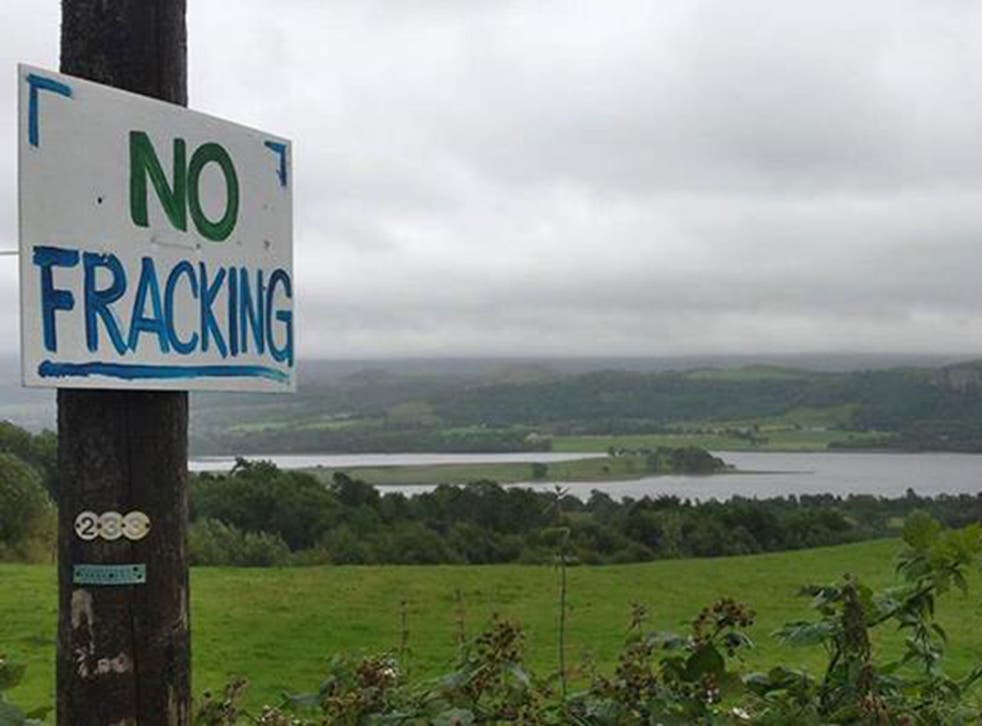 Britain's fracking industry has suffered its first terrorist-type attack, after the home of a shale gas worker in Northern Ireland was petrol-bombed from a passing car.
Police are looking for the driver of a dark-coloured Audi estate that was seen in the area at the time of the attack at 3.25am on Sunday, when two petrol bombs were hurled at a security guard's house near the Belcoo shale site on the outskirts of Enniskillen in County Fermanagh.
Nobody was hurt and the property is not thought to have been damaged in the attack, which was criticised by all parties.
"This was an orchestrated and abhorrent attack on a local family in the middle of the night. We condemn this latest attack that follows a number of unlawful incidents at our Belcoo site and threats that have been made to security staff," said a spokesman for Tamboran Resources, the fracking company running the site.
The spokesman said the company remained determined to pursue shale gas in Northern Ireland and that the attack had made no difference to its plans.
The targeted security guard worked for Samdec Security, which is protecting a site where Tamboran is preparing to conduct tests to establish the viability of producing shale gas in the area. The site is protected by metal fences and razor wire.
Shale gas is produced using the controversial practice of fracking, which releases the gas by blasting a mixture of sand, water and chemicals into the rock. It has been linked to earth tremors and water pollution.
Tamboran Resources' has ruled out fracking on the site where the tests will be conducted. However, the site preparations have met with widespread opposition because of the company's aim to exploit shale gas elsewhere in Northern Ireland.
"There is a lot of anger, concern and fear here about fracking. But there is no doubt that this action will have put back our campaign," said Donal O'Cofaigh, spokesman for the anti-fracking group Belcoo Frack Free.
He added: "This attack is wrong and we condemn it. Such actions only undermine our goal of putting a halt to shale gas exploration. We ask those responsible to desist immediately. This action is not in our name."
Ulster Unionist Stormont assembly member Tom Elliott said: "While many people, including myself, have concerns about the proposals to carry out fracking in Fermanagh, it does not justify terrorist-type campaigns against the process and those involved in it".
Deposits of shale gas could be worth about £8bn, according to research by the consultant PwC. The reserves have been estimated as the equivalent of about 1.5bn barrels of oil.
However, the UK's shale gas industry is only in its very early stages, with commercial production anywhere in the country thought to be at least several years away. As such, it is far from clear how much of Northern Ireland's potential reserves can be commercially exploited – and how many proposed sites will be able to gain planning permission.
Join our new commenting forum
Join thought-provoking conversations, follow other Independent readers and see their replies