Businesses must go green or they will go under, Lord Malloch-Brown warns
Bosses should 'recognise there is very rapid change taking place in his or her business environment, and they have to respond to it'
Katie Forster
Saturday 04 June 2016 16:51 Comments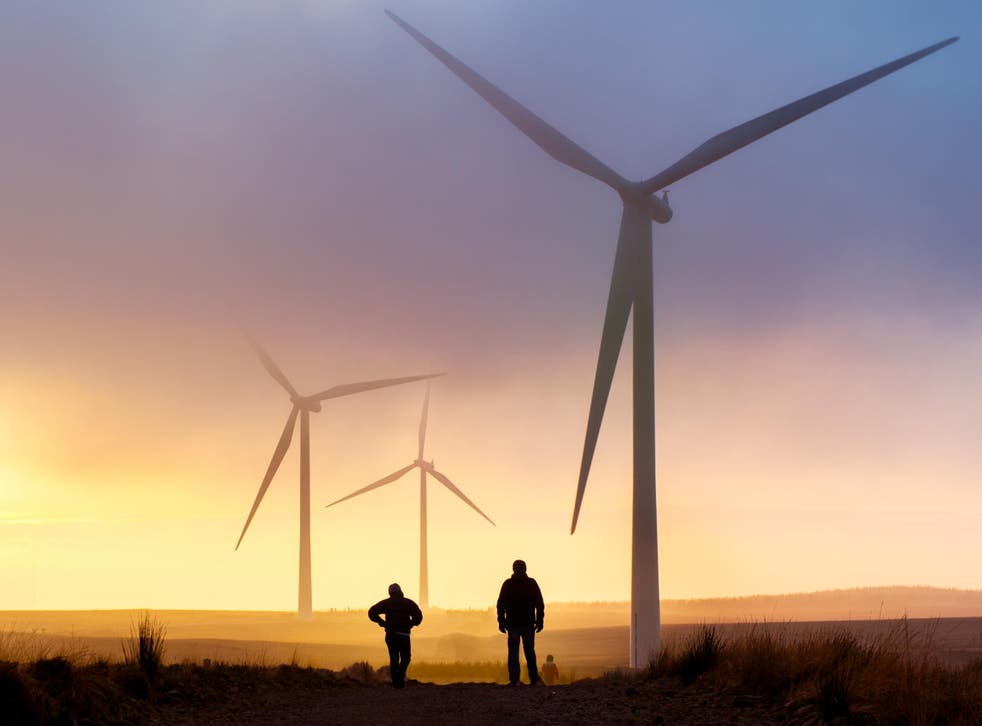 Businesses must embrace the environmental revolution or they will face going out of business, a former UK Minister and United Nations ambassador has warned.
Speaking ahead of the Global Green Growth Forum (3GF) in Copenhagen, Lord Mark Malloch-Brown, now chairman of the Global Commission on Business and Sustainable Development, urged companies of all sizes to take account of green issues.
Those which rely on "the kind of resource-depleting, let-rip economy which has been enormously successful over the past 40 years" would struggle to survive in a world where sustainability is key, he told The Independent.
Wider recognition of the damage caused by fossil fuels, risks posed by climate change and the move from export-led growth to local supply chains would inevitably require people to change the way they do business, he said.
"The world is changing rapidly," said Lord Malloch-Brown. "Some businesses [will] prosper, establish themselves and grow very quickly, other businesses are going to go kaput because the world has changed more rapidly than them."
Lord Malloch-Brown was part of Gordon Brown's government as a Foreign Office Minister with responsibility for Africa, Asia and the United Nations from 2007 to 2009. He has also held senior positions at the UN, the World Bank and as a communications consultant.
By 2050, 2.5 billion more people are expected to live in cities, with 90 per cent of that increase concentrated in Asia and Africa.
This will lead to new kinds of jobs and changes in lifestyles that increase the "mass use" of motor cars and prompt people to look for "new mass transit systems, and housing solutions that don't depend on heavy air conditioning or power," said Lord Malloch Brown.
Innovations in renewable power, agriculture and local solutions to industrial operations would all also become essential in the years to come, he said.
Energy saving options in pictures

Show all 4
Multinationals like Levi Strauss & Co, Nestlé and air conditioning manufacturer Danfoss are attending the 3GF Summit on Monday and Tuesday.
The event is being hosted by the Danish government in collaboration with China, Ethiopia and Mexico among others.
It aims to build on the Paris Climate Agreement, signed in April by 195 countries, and the agreement of the Sustainable Development goals in September, by developing partnerships between governments and private companies.
As well as the impact of wider issues such as population growth and changing commodity prices, including the effect of rising water prices on farmers who use a lot of water to produce meat, consumer choices will also affect how companies operate, said Lord Malloch Brown.
"A single food market is going to be replaced by consumers demanding that food is not going to be carried all the way across the world," he said.
More than half of the UK's food now comes from overseas, according to a study published earlier this year.
But the "agricultural trade has implications for national food security and could displace environmental impacts from developed to developing countries," warned the study, which was carried out by researchers from institutions including the University of Aberdeen.
Lord Malloch-Brown said not all companies had yet acknowledged the need to work sustainably.
And he warned the "silent majority" of companies who have not yet embraced green technology or developing innovative solutions to environmental issues may "fall by the wayside".
"There are some very progressive business leaders who are completely committed to this new economy of sustainability and development, and mitigating climate change, but probably the majority of businesses are not yet there," he said.
"I imagine the next 20 or 30 years will see much higher rates of corporate mortality than we've seen in the last 20 or 30 years."
Green issues "should no longer be pie in the sky stuff, for just very progressive businessmen to talk about at places like Davos or at Paris," he added.
"It needs to be part of every businessman's life, this recognition there is very rapid change taking place in his or her business environment, and they have to respond to it."
Register for free to continue reading
Registration is a free and easy way to support our truly independent journalism
By registering, you will also enjoy limited access to Premium articles, exclusive newsletters, commenting, and virtual events with our leading journalists
Already have an account? sign in
Join our new commenting forum
Join thought-provoking conversations, follow other Independent readers and see their replies