Campaigners lobby Duchess of Cornwall to persuade her son-in-law to cease Knebworth solar farm
Opponents of the 40-acre renewable energy project in rural Hertfordshire claim that the solar panels will scar the landscape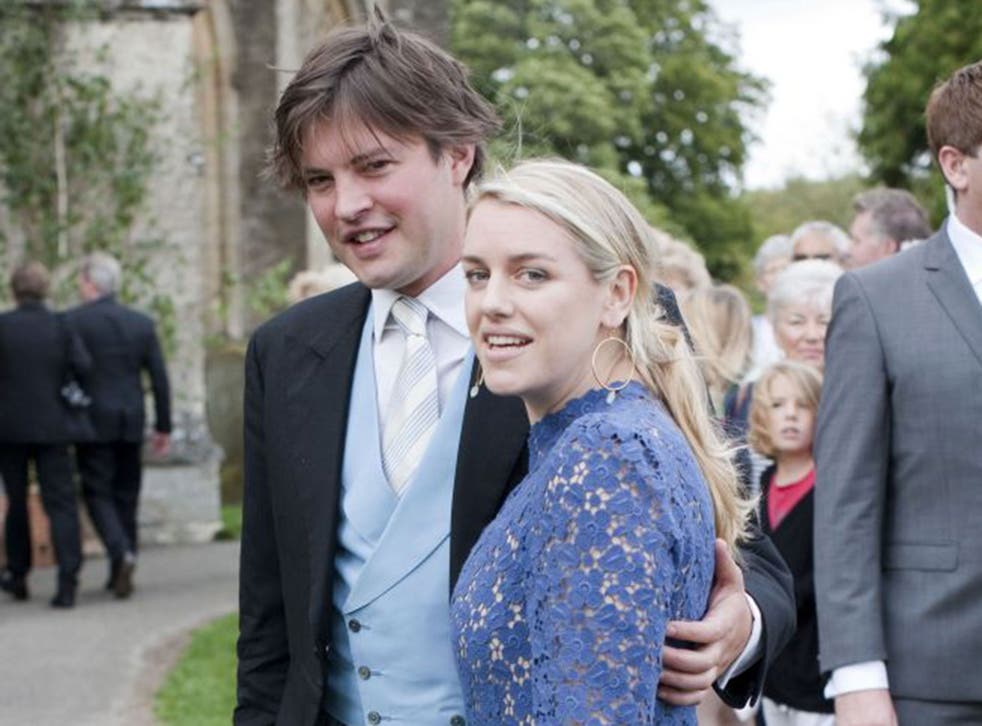 Campaigners against a solar farm have made an appeal to the Duchess of Cornwall to stop the project after it emerged her son-in-law is a director of the firm behind the scheme.
Opponents of the 40-acre renewable energy project in rural Hertfordshire claim that the solar panels spread across fields to harvest the sun's rays will scar the landscape and impinge on views from three surrounding villages.
In an apparent attempt to head off the proposals by invoking the influence of mothers-in-law, the campaigners have written to Camilla Parker Bowles, whose daughter Laura is married to Harry Lopes, a director of Solstice Renewables, the company seeking to build the solar farm.
If approved, the firm says its scheme in Knebworth, near Stevenage, would generate 8.5 megawatts of electricity, enough to power 2,500 homes and would be screened from surrounding homes on agricultural land used for sheep grazing.
Nick King, a lead opponent whose home sits adjacent to the site of the farm, said: "No-one has an issue with solar farms, but they should be positioned discreetly, well hidden from view and on poor quality soil where they cannot ruin the landscape - as this proposed development certainly does.
"Many local people can't believe that Camilla would agree with her son-in-law building such an eyesore which will be visible for miles around."
Mr Lopes, who has a minority shareholding in Solstice Renewables and is one of two executive directors, and his wife married in 2006 at a high-society wedding with around 400 guests, including princes William and Harry.
The groom, a scion of the Astor family, trained as a chartered accountant after a youthful stint as a Calvin Klein underwear model before becoming involved in the renewable energy industry in 2011.
The Knebworth scheme is one of nine under development by Solstice Renewables, which was founded in 2013 and lists Mr Lopes's sister, Lorna, as the leader of its educational programme.
The company defended its Hertfordshire scheme, insisting it would not be visible from surrounding villages and screening would reduce the impact on nearby properties, including Mr King's home.
It said the project also had significant local support despite a vote by one parish council to oppose it. North Hertfordshire District Council is due to make a formal ruling on the farm later this year.
In a statement, Giovanni Maruca, a co-director of Solstice Renewables, said: "The site was chosen because it complies with all the industry and planning guidelines for solar developments like this. It is already well screened with existing hedgerows, and we've gone well beyond planning requirements with proposals for additional tree and hedge planting so that the panels won't be visible from the nearest neighbours' houses.
"We've had a lot of encouraging support from many residents, who recognise the benefits of solar energy both locally and nationally. "
There are currently around 200 solar farms in Britain, including panels sited on the farm next to Prince Charles' Highgrove home which is run as part of the Duchy of Cornwall.
But the solar arrays, which work by placing flat photovoltaic panels over a wide area to generate electricity, have proved controversial. A decision to cut subsidies is predicted to provoke a rush of applications for new farms as developers try to beat the deadline for reduced Government funding next April.
Clarence House did not respond to a request to comment on the campaigners' complaints.
Register for free to continue reading
Registration is a free and easy way to support our truly independent journalism
By registering, you will also enjoy limited access to Premium articles, exclusive newsletters, commenting, and virtual events with our leading journalists
Already have an account? sign in
Register for free to continue reading
Registration is a free and easy way to support our truly independent journalism
By registering, you will also enjoy limited access to Premium articles, exclusive newsletters, commenting, and virtual events with our leading journalists
Already have an account? sign in
Join our new commenting forum
Join thought-provoking conversations, follow other Independent readers and see their replies