World could put carbon tax on US imports if Donald Trump ditches Paris Agreement, says expert
The US could weaken the historic deal if it remains a signatory, says climate policy specialist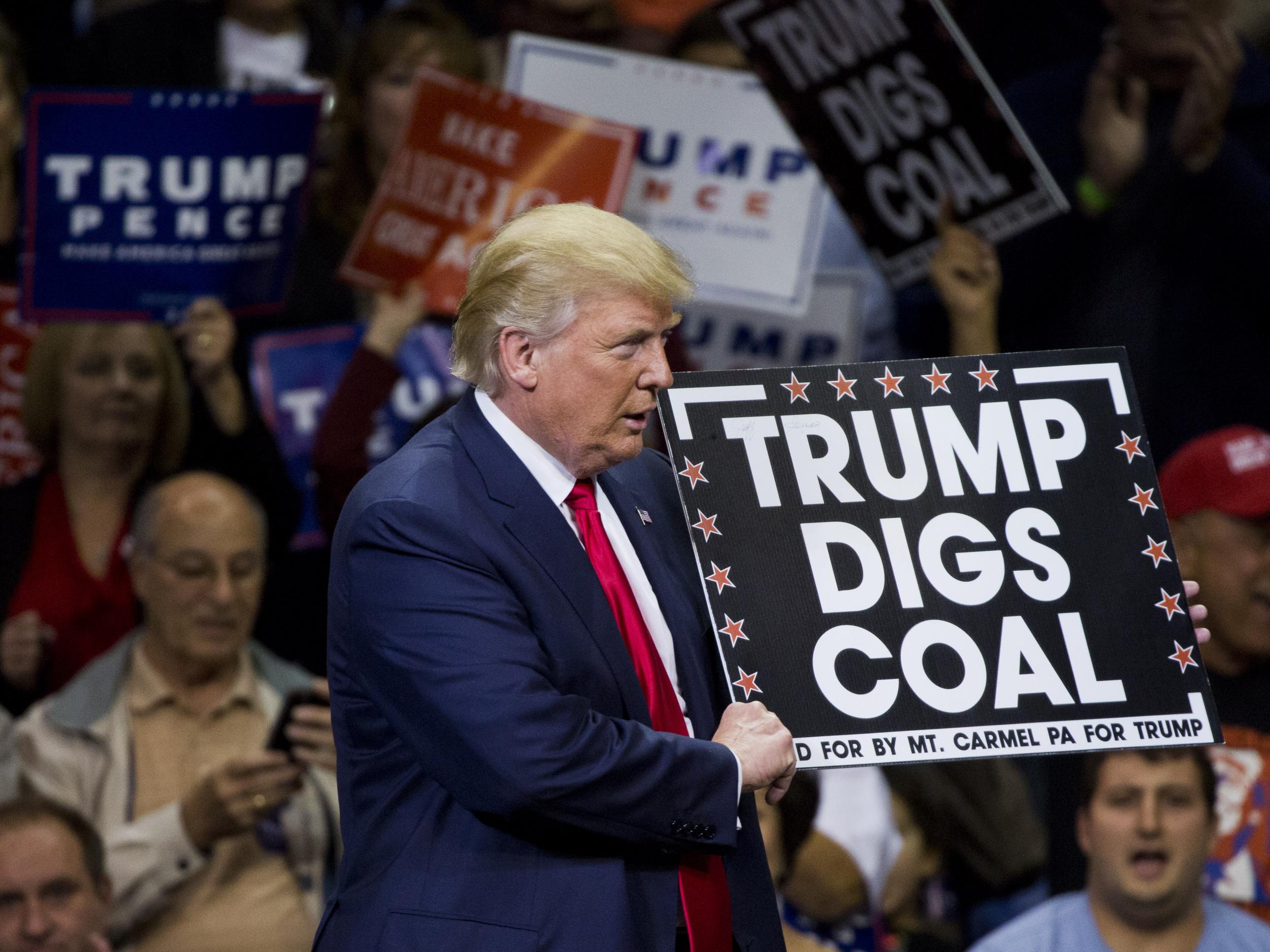 The withdrawal of United States from the Paris Agreement on climate change could be better for the world than if the US remains a signatory – because other countries could then impose a carbon tax on American imports, according to an expert.
The Trump administration is currently considering whether to leave the international agreement and there has been concern that the departure of the US – the second biggest source of carbon emissions – would be a major setback for attempts to reduce global warming.
However, writing in the journal Nature Climate Change, Dr Luke Kemp, an expert in climate policy at the Australian National University, argued that this might not be as bad as if the US remained a signatory, but failed to live up to its commitments.
This, he warned, would provide cover for other "laggards" to backslide.
But Dr Kemp also said a US withdrawal would create "positive opportunities", such as a carbon tax on American imports – an idea previously suggested by Nicolas Sarkozy, the former centre-right president of France.
He stressed the success of the Paris Agreement relied on the promises made by each country and the diplomatic pressure to keep them.
"A great power that wilfully misses its target could provide political cover for other laggards and weaken the soft power of process," Dr Kemp wrote.
"This would lay bare the weaknesses and legal porousness of the Paris Agreement and undermine any public and investor confidence vested in the agreement.
"Paris may forfeit legitimacy due to the loss of a major emitter, but it is equally likely that its legitimacy will be grievously injured by the US blatantly violating the spirit and purpose of the agreement."
The Trump administration could also water down measures designed to ensure countries take the action required to restrict global warming to as close to 1.5 degrees Celsius as possible, the overall target adopted at Paris.
"If the administration so desired, the US delegation could procedurally obstruct … critical negotiations. It is an approach that has been successfully deployed by other laggards such as Saudi Arabia," Dr Kemp said.
However if Mr Trump decides to quit the Paris Agreement, this might make it easier to essentially impose sanctions on the US.
"There are positive opportunities that could arise from US withdrawal," Dr Kemp wrote.
"One is the re-emergence of climate trade measures, such as border carbon adjustments.
"The idea of instituting a carbon tax of one to three per cent on US imports in the event of withdrawal was raised by former French presidential nominee Nicholas Sarkozy.
10 photographs to show to anyone who doesn't believe in climate change
Show all 10
"Trade measures are risky manoeuvres that could trigger negative impacts such as a trade war.
"However, trade measures have tended to be a key component of successful international agreements, such as the 1987 Montreal Protocol, and institutions like the World Trade Organisation."
Join our commenting forum
Join thought-provoking conversations, follow other Independent readers and see their replies