Nicolas Sarkozy promises to hit America with a carbon tax if Donald Trump rips up landmark Paris climate deal
French presidential candidate suggests US should be punished financially if Donald Trump fulfils pledge to pull out of international pact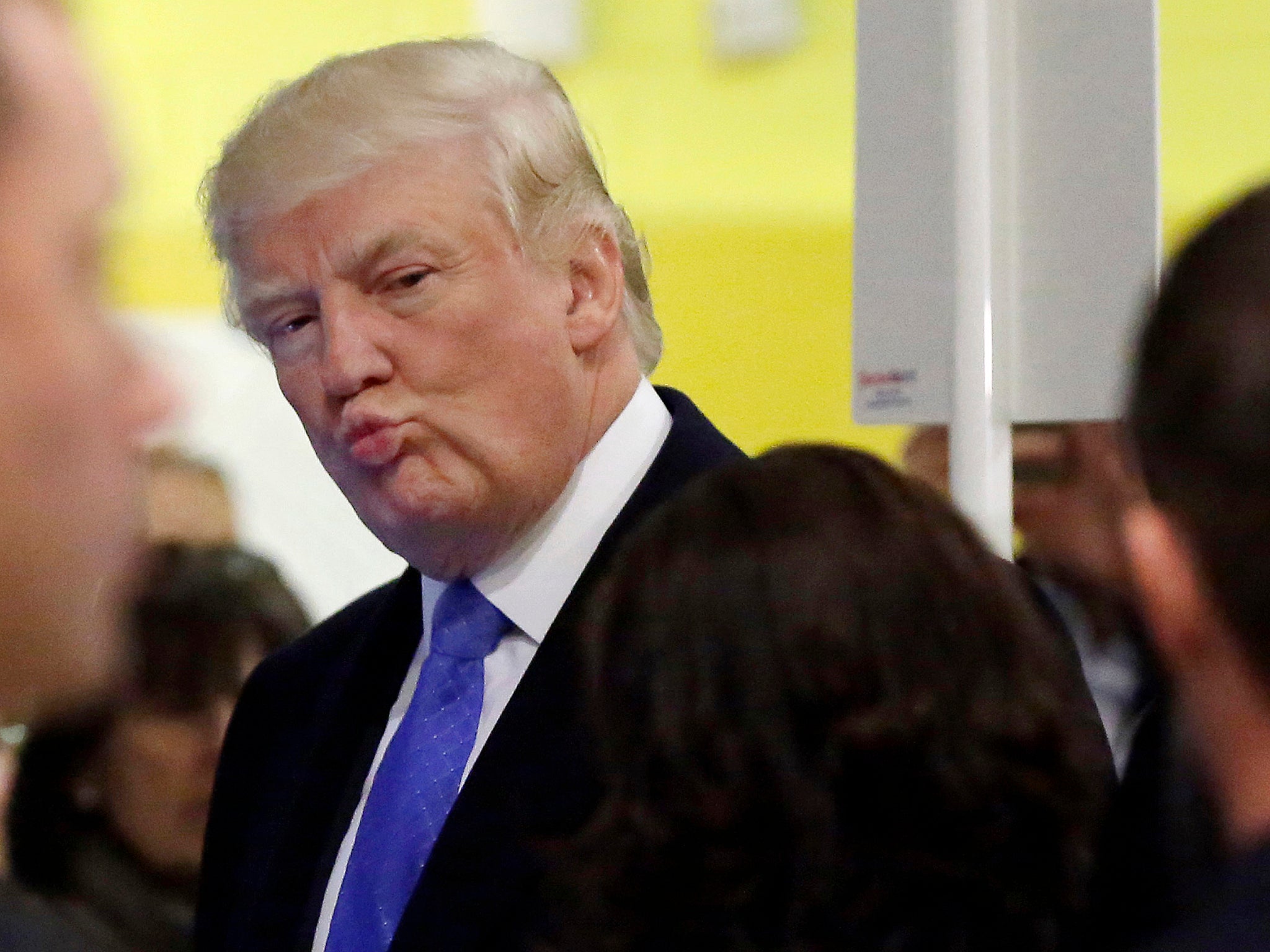 French presidential candidate Nicolas Sarkozy has pledged to take revenge on the US if Donald Trump withdraws American support for the landmark Paris Agreement on climate change.
The pact was agreed by 195 nations in December 2015 and aims to limit global warming to no more than 2C. But Donald Trump has promised to withdraw American support for the agreement and said he believes global warming is a hoax invented by the Chinese to damage US trade.
Mr Sarkozy, who was president of France from 2007 to 2012 and is now seeking to become his party's candidate in next year's presidential election, called for Europe to impose a 1-3 per cent carbon tax on American imports if Mr Trump sticks to his pledge.
Climate change: It's "game over" for planet earth
He told French TV station TF1: "Donald Trump has said – we'll see if he keeps this promise – that he won't respect the conclusions of the Paris climate agreement.
"Well, I will demand that Europe put in place a carbon tax at its border, a tax of 1-3 per cent, for all products coming from the United States, if the United States doesn't apply environmental rules that we are imposing on our companies".
Europe could no longer be "weak" or "naïve", he added while calling for countries to use more products and materials made in European states.
Mr Sarkozy is battling former French prime minister Alain Juppé for the nomination of the centre-right Republicans Party.
Current opinion polls suggests the final round of the presidential election is likely to see either Mr Sarkozy or Mr Juppé go head-to-head with far right Front National leader Marine Le Pen, with current president Francois Hollande set to lose out.
Donald Trump's most controversial quotes
Show all 14
Reports in recent days have suggested Mr Trump is seeking the quickest possible means to extract the US from its obligations under the Paris Agreement and wants to bypass the four-year procedure for leaving the accord.
The President-elect is also reported to be considering making oil industry executive Forrest Lucas his Interior Secretary and has already appointed a climate change sceptic, Myron Ebell, as director of the US Center for Energy and Environment.
Climate negotiators are meeting in Marrakesh, Morocco, this week to try to agree on how the Paris Agreement will be implemented.
Join our commenting forum
Join thought-provoking conversations, follow other Independent readers and see their replies