Chevron warns it could face climate change lawsuits with future oil drilling potentially 'economically infeasible'
Activist lawyers put UK companies on notice that legal action could be 'on the cards' as environmentalists say oil industry's 'entire business model is predicated on extremely dangerous levels of climate change'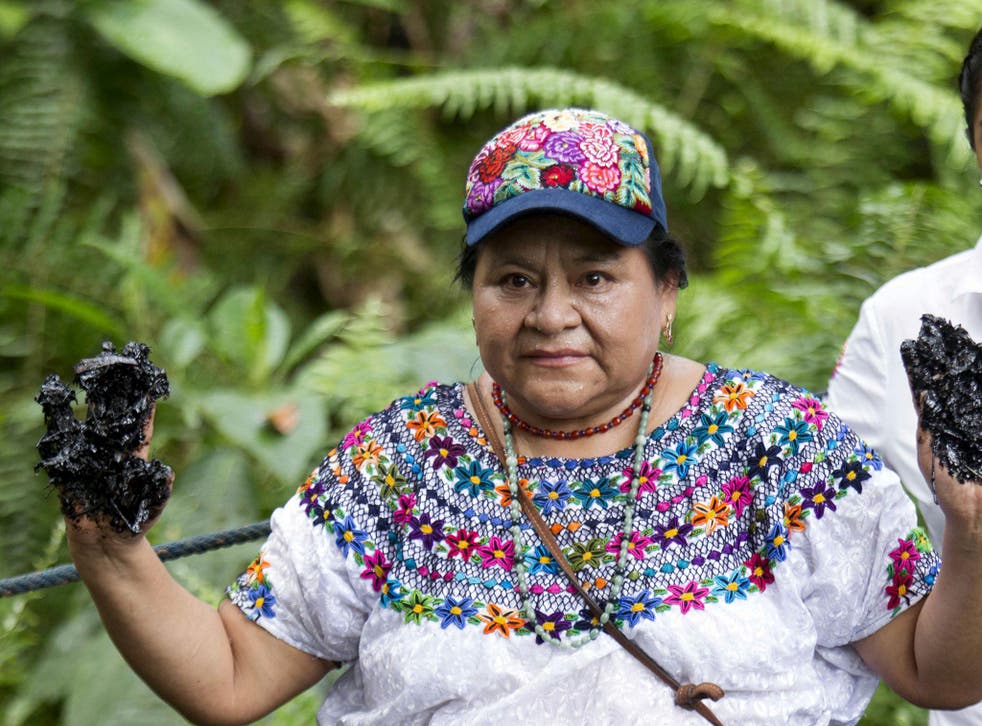 In an industry first, one of the world's biggest oil companies has warned it could face legal action over climate change.
Chevron, the California-based multinational, admitted it could be the subject of "governmental investigations and, potentially, private litigation" because of its role in causing global warming.
And the firm added that regulations designed to reduce greenhouse gas emissions might also render the "extraction of the company's oil and gas resources economically infeasible".
Environmentalists suggested the decision to admit the threat to the company could be a reaction to legal case brought last year against Exxon Mobil by the Boston-based Conservation Law Foundation, which alleges the fossil fuel company tried to discredit climate science despite knowing the risks in order to make money.
Chevron was one of a number of oil firms targeted in a campaign by the Union of Concerned Scientists in the US to "stop funding climate disinformation".
And, in an official filing about the state of its financial health to the US Securities and Exchange Commission (SEC), the company lays out possible reasons why it might have been in its interest to cast doubt on scientific evidence that its products are causing a problem.
Laws requiring the reduction of emissions – like legislation that could be in the UK Government's long-delayed Emissions Reduction Plan – "may result in increased and substantial … costs and could, among other things, reduce demand for hydrocarbons", Chevron said in a section called "risk factors".
"In the years ahead, companies in the energy industry, like Chevron, may be challenged by an increase in international and domestic regulation relating to greenhouse gas emissions," it said.
"Such regulation could have the impact of curtailing profitability in the oil and gas sector or rendering the extraction of the company's oil and gas resources economically infeasible."
The firm said that even if greenhouse gases were "constrained", experts were still predicting "significant demand for petroleum and natural gas".
But it added: "If a new onset of regulation contributes to a decline in the demand for the company's products, this could have a material adverse effect on the company and its financial condition."
There was, Chevron admitted, a danger that the firm could be sued over global warming given its production of fossil fuels.
"Increasing attention to climate change risks has resulted in an increased possibility of governmental investigations and, potentially, private litigation against the company," Chevron said.
​ClientEarth, a group of activist environmental lawyers which has twice successfully sued the UK Government to force it to come up with a decent plan to reduce air pollution, said it was investigating British companies and "legal action may well be on the cards".
Alice Garton, a corporate lawyer with the group, said: "Fossil fuel giants face an increasing threat of legal action in relation to the physical and economic risks associated with climate change. This is called 'liability risk'.
"For fossil fuel companies it poses a material threat to financial performance and those companies must report on it."
She said it was "significant" that Chevron had formally recognised the risks.
"But Chevron is in a real minority in acknowledging it. We expect other carbon majors to follow suit," Ms Garton said.
"The future is not bright for fossil fuels. Any oil or coal major claiming a rosy financial forecast is pulling the wool over investors' eyes.
10 photographs to show to anyone who doesn't believe in climate change

Show all 10
"If these companies want to avoid being sued, they need to start taking climate change seriously, adapt their business models in line with the Paris Agreement, stop funding climate denialism and withdraw from trade associations who actively undermine strong climate policy.
"If they don't, they can expect liability 'risk' to translate to 'reality'. ClientEarth is looking into how far UK-listed companies are addressing these issues. Legal action may well be on the cards."
She also noted that Chevron was accepting that investors' money could end up being lost as regulations restrict greenhouse gas emissions.
"Chevron has also admitted that changes in climate law could result in stranded assets," she said.
"This is another giant risk faced by fossil fuel companies, but even after years of it being in public discourse, it has yet to be taken seriously enough by fossil fuel companies or stock markets – or communicated to investors."
Greenpeace UK's senior climate adviser Charlie Kronick noted Chevron's position had shifted from "barely acknowledging the dangers of climate change to being the first oil major to explicitly warn investors about the material risk from potential climate lawsuits against the company" in just a few years.
"The combined effect of the Paris Agreement and the Exxon investigation seems to have brought home for Chevron the financial and legal implications of their denial," he said.
"Like other oil giants, Chevron has to face the fact that its entire business model is predicated on extremely dangerous levels of climate change.
"Chevron has to decide whether it wants to be part of the problem or be part of the solution, because it cannot be both."
Chevron said in an email that it had "no additional comments" beyond its SEC filing.
Join our new commenting forum
Join thought-provoking conversations, follow other Independent readers and see their replies