Chris Packham thanks fans after 70,000 people sign petition asking BBC not to sack him following calls from The Countryside Alliance
The organisation criticised Packham after he argued leading conservation groups were sitting on the fence about fox hunting and badger culling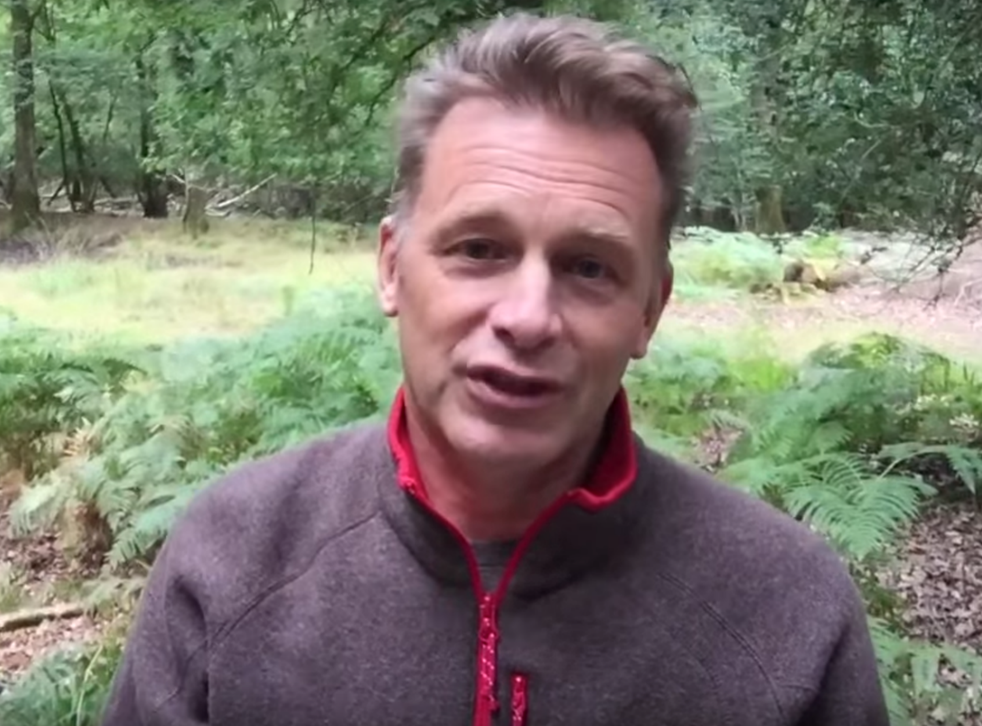 Chris Packham has thanked fans after a change.org petition set up urging the BBC not to sack the presenter reached over 70,000 signatures.
The petition "Don't sack Chris Packham" was launched in response to a letter from The Countryside Alliance calling on the BBC to dismiss Packham, following his comments criticising leading conservation groups for sitting on the fence over fox hunting, badger culling and the plight of hen harriers.
In his monthly column for BBC Wildlife magazine, Packham said conservation groups were "hamstrung by outdated liaisons with the 'nasty brigade' and can't risk upsetting old friends".
The Countryside Alliance condemned Packham's "obsessive crusades", saying the Springwatch presenter had "abused the position" the BBC had given him.
"There is no issue with people voicing opinions, but using the position granted by a public service broadcaster to promote an extreme agenda is a different think entirely," Tim Bonner, chief executive of The Countryside Alliance, wrote on the organisation's website.
"This is the clearest possible abuse of the position the BBC has given Chris Packham and as it is an ongoing behaviour, rather than an isolated incident, it is difficult to see how the situation can change. If it does not then the BBC's only answer can be to remove the BBC from Chris Packham's biography [sic] by refusing to employ him any more."
The BBC has said Packham would not face dismissal for expressing his views.
"Chris Packham is a scientist and author in his own right and is not solely employed by the BBC. If Chris Packham wishes to express his personal views outside of his employment on BBC natural history programmes, he is entitled to do so," a spokesperson said.
Despite not being at risk of being fired, thousands of conservationists and animal activists have responded to Bonner's statement, signing the petition urging the BBC not to dismiss Packham.
"The Countryside Alliance have made an outrageous attack on Chris Packham wrongly accusing him and telling the BBC to sack him. Chris truly cares about wildlife and conservation and has put himself on the line to stand up for his beliefs which are based on sound knowledge," the petition stated.
It went on to argue Packham had not "compromised the BBC by speaking about the issues on BBC programmes" and "has not transgressed his impartiality about any of the issues raised".
In a video, the naturalist thanked fans for their support and urged them to join the RSPB, Birders Against Wildlife Crime, League Against Cruel Sports and to read Mark Avery's book Inglorious about driven grouse shooting.
"Thank you. At the moment those two little words just can't summon the gravitas to express exactly how I feel, they're not adequate. I am immensely grateful for all of the support you have shown me this week. It has been absolutely tremendous," he said.
Register for free to continue reading
Registration is a free and easy way to support our truly independent journalism
By registering, you will also enjoy limited access to Premium articles, exclusive newsletters, commenting, and virtual events with our leading journalists
Already have an account? sign in
Register for free to continue reading
Registration is a free and easy way to support our truly independent journalism
By registering, you will also enjoy limited access to Premium articles, exclusive newsletters, commenting, and virtual events with our leading journalists
Already have an account? sign in
Join our new commenting forum
Join thought-provoking conversations, follow other Independent readers and see their replies