Climate crisis: Schools should have one compulsory meat-free day a week, charity says
Tackle obesity and fight climate change by implementing stricter school food standards, says Soil Association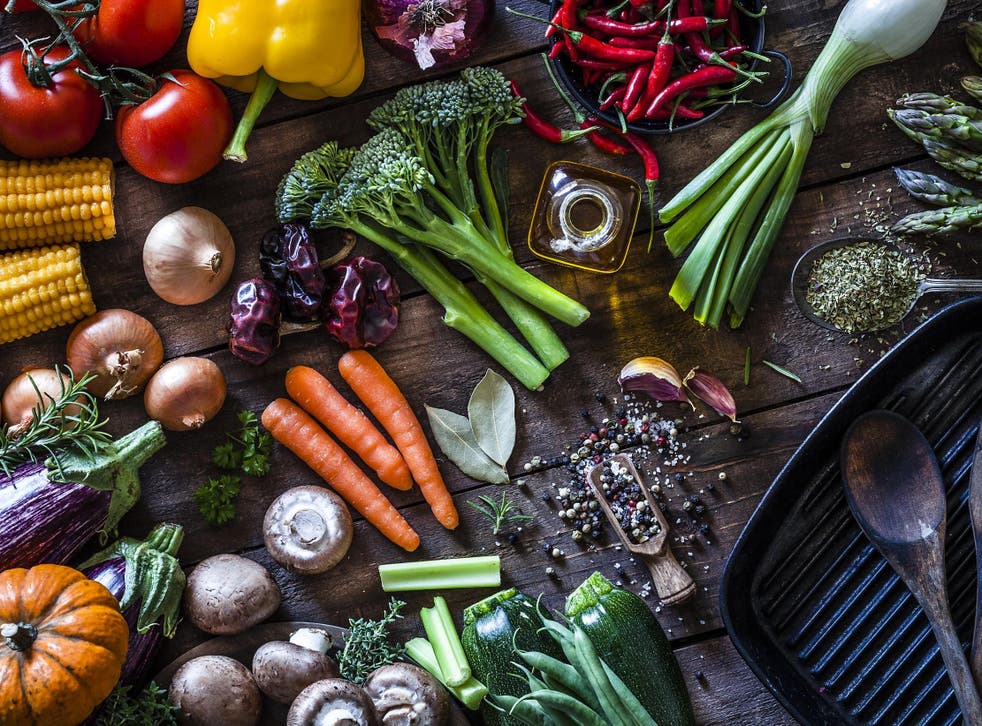 British schools should reassess their menus and go meat free for one day a week to tackle obesity, improve health and make meals less environmentally damaging, a charity has said.
As the government reviews its school food standards, which apply to all state schools, the Soil Association is urging ministers to follow scientific advice on the future of food production and the impact diets have on the global climate crisis.
The charity is urging the Department for Education to implement a compulsory meat-free day each week with meals based around beans and pulses.
School food standards currently only include a non-mandatory recommendation to include a weekly meat-free day.
According to the Soil Association, few schools are opting in to meat-free days and the organisation said when it does take place, options are often restricted to less healthy meals such as cheese laden pasta or pizza.
Thousands of mothers stage climate protest in London

Show all 8
The call for policy to tackle the issue comes after the UK government's climate watchdog, the Committee on Climate Change, has said the UK can lead the fight against climate change and implement a 2050 target for greenhouse gas emissions to reach net zero.
The commission's report said people can reduce their diet-related emissions by 35 per cent if they move from a high-meat diet to a low-meat one.
Previous studies indicate levels of meat consumption must fall even further than this to reduce human impacts on the planet.
The UN's Intergovernmental Panel on Climate Change (IPCC) warned last year we only have one decade to make the changes needed to avoid catastrophic impacts from climate breakdown around the world.
Rising concern over lack of action from governments has prompted record numbers of pupils to strike from school demanding climate action in recent months as children have become rapidly engaged in the issue.
Rob Percival, the Soil Association's head of policy for food and health said it was time the government caught up with the science, and said existing guidelines were ineffective.
He said: "The updated School Food Standards should require that all schools serve a plant-based protein day each week. The current, non-compulsory advice for a meat-free day is too weak.
We know children would benefit nutritionally from eating more beans, pulses, and plant-based proteins and the climate would also benefit – we should all be eating less and better meat."
Some schools, he said, "are already showing that it is possible to serve children healthy plant-based meals, with the cost saving used to 'trade-up' to higher-welfare and more sustainable meat for the rest of the week. It's time the government caught up."
The Department for Education has been contacted for comment.
Join our new commenting forum
Join thought-provoking conversations, follow other Independent readers and see their replies