One in five people affected by climate disasters worldwide in past decade, says report
Report from the Red Cross found events such as floods, heatwaves and typhoons have killed 410,000 people in 10 years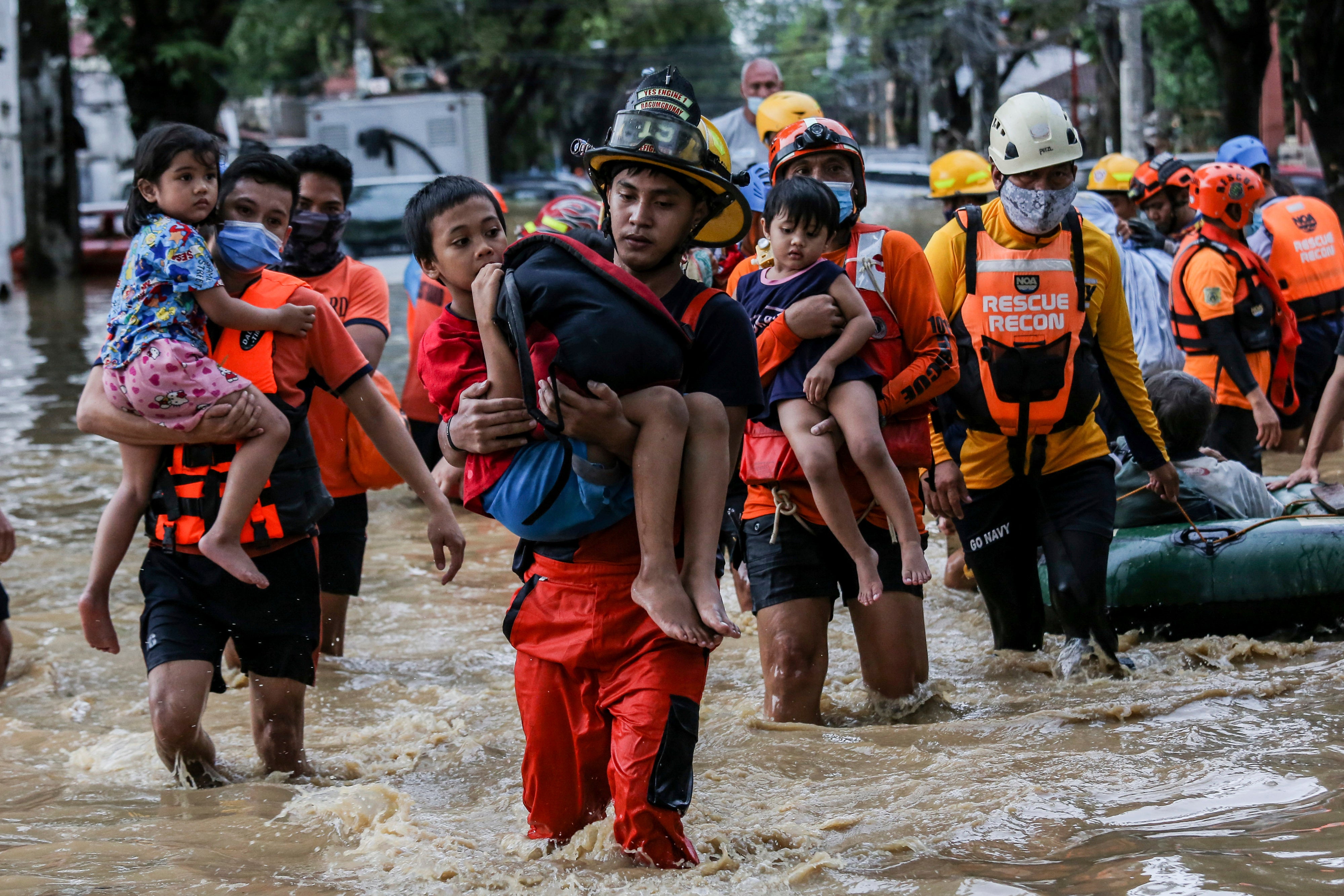 Some 1.7 billion people across the world were affected by extreme weather disasters in the past decade, a report has found.
Climate- and weather-related disasters killed 410,000 people in the past 10 years, with those living in Asia and Africa being the most affected by such events, according to a report by the International Federation of the Red Cross.
Since the 1990s, the number of recorded climate- and weather-related disasters has risen by an average of 35 per cent, according to the report. Such events are increasing more than other types of disasters, the report added.
In the 1960s, 76 per cent of reported disasters were climate- or weather-related. However, from 2010-19, 83 per cent of all reported disasters were in this category.
"This is something that's happening now. It's not a future threat," Zoe Abrams, director of advocacy at the British Red Cross, told The Independent.
"People are experiencing the impacts of the climate crisis directly on their lives, from flooding in South Yorkshire at the end of last year all the way through to the extended famine in southern Africa."
A growing body of research shows that human-caused global warming is increasing both the likelihood and intensity of many different types of extreme weather events, including heatwaves, droughts, floods, typhoons and wildfires.
For example, a study published in July found this year's record-breaking Arctic heatwave was made 600 times more likely as a result of the climate crisis.
Further research has shown that 2018's northern hemisphere heatwave would have been "impossible" without the climate crisis.
"We know that extreme weather such as cyclones, typhoons are inevitable, but climate change is making them worse," said Ms Abrams.
The new report found that, over the past decade, 46 per cent of all climate- and weather-related disasters occurred in Asia. The second most-affected world region was Africa.
"By and large, it is poorer countries that are bearing the brunt of climate change," Ms Abrams said.
"The countries that are the most vulnerable tend to be poorer and this also tends to be where there is less investment in adaptation and measures to protect people from climate and weather-related disasters."
The report also shows that 100 disasters occured within the first six months since the start of the Covid-19 pandemic, affecting 50 million people.
These events included severe drought in southern and eastern Africa and flooding in Bangladesh, the report says.
Ms Abrams added: "The message we want governments and the world to hear is, yes, we must all rally round the fight to minimise the increase in climate change. However, it's super important that there's adequate investment in climate adaptation, particularly to protect the most vulnerable in individual countries and regions of the world."
Join our commenting forum
Join thought-provoking conversations, follow other Independent readers and see their replies