Car and housing companies 'should be ashamed of themselves' as UK on track to miss emissions targets
Much anticipated report from official climate advisers is 'wake-up call' to government after controversial decisions about Heathrow expansion and Swansea Bay tidal lagoon
Josh Gabbatiss
Science Correspondent
Thursday 28 June 2018 08:17 Comments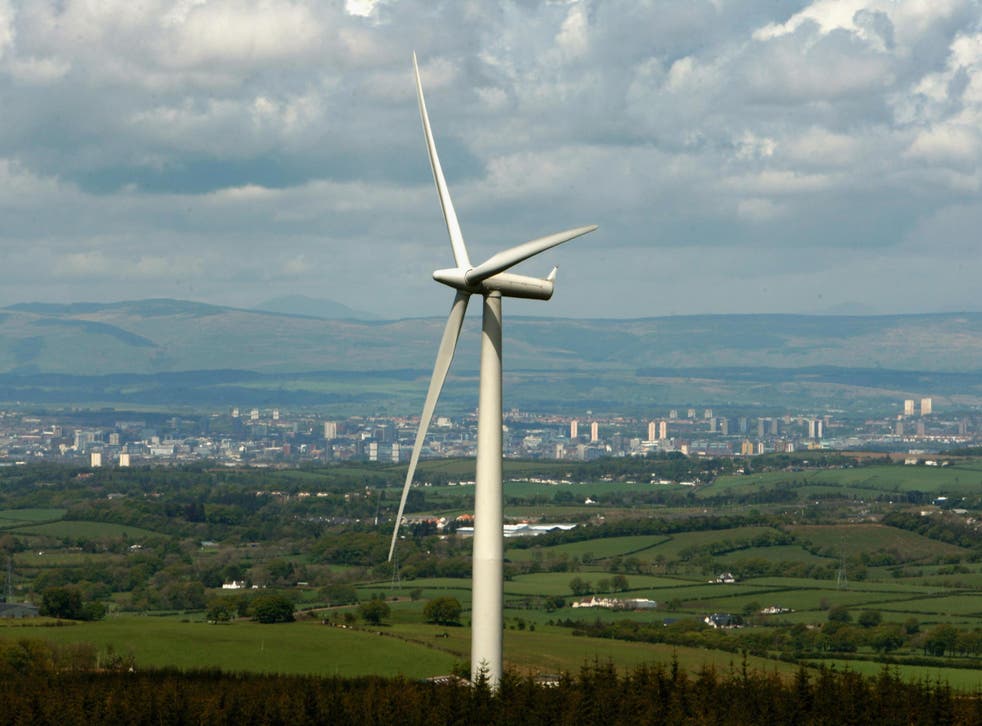 The UK will not meet its targets to avert climate change unless urgent action is taken to slash emissions from cars and houses, according to the government's official advisers.
A decade on from the country's climate change act, greenhouse gases from electricity generation are falling but virtually every other sector has failed to pull its weight.
In its latest report, the Committee on Climate Change (CCC) warned the lack of support for simple, cheap measures such as insulating homes and planting trees would mean skyrocketing future costs for everyone.
They also recommended severe measures such as a ban on diesel and petrol car sales by 2030 if the government is to hit its legally binding targets.
The much-anticipated appraisal of the nation's climate action comes in the wake of controversial decisions on Heathrow expansion and the Swansea Bay tidal lagoon.
Environmental groups and ministers have been highly critical of both actions, and have called the newly released report a "wake up call" after these government decisions showed "how empty their green rhetoric is".
10 photographs to show to anyone who doesn't believe in climate change

Show all 10
Striking a far more critical tone than previous reports, the committee said the government must learn from the lessons of the past 10 years and commit to tough new regulations and strict enforcement.
CCC chairman Lord Deben said housing and car companies "should be ashamed of themselves", and accused construction companies of "cheating" their customers by not providing effective insulation for homes.
The report noted the absence of the Department for Transport's long-awaited strategy to deal with car emissions, and Lord Deben said the government needed to "get on with it".
"People need to get a sense of urgency, not just because climate change won't wait, but because the less urgent you are the more expensive it will be to do the things we are going to have to do anyway," he said.
The committee also called for an end to "chopping and changing" of policies that have caused confusion and led to the demise of successful green measures like onshore wind power.
Unless action is taken, the UK will not meet either the fourth or fifth carbon budgets the government has set in order to reduce overall emissions by 80 per cent by 2050.
"This is a really strongly worded warning and a wake-up call to the government to say they need to take swift action to get back on course and meet their climate obligations," said Green co-leader Caroline Lucas.
"The government seems to be very good at setting targets and very bad at actually ever meeting any of them"
The nation's carbon emissions are down 43 per cent compared to the 1990 levels the climate change act is based on, and the economy has grown significantly over that period.
However, nearly all of this progress has come from the country's shift to wind, solar and other forms of renewable energy.
While the committee welcomed the government's clean growth strategy, which was supposed to bring together every sector to tackle climate change, there have been no policies announced to implement it.
"Today's report shows how the Tories are failing to meet our climate change commitments and how they have made little to no progress in the six months since the last report," said Dr Alan Whitehead, Labour's shadow minister for energy and climate change.
"Just this week they scrapped support for Swansea Bay tidal lagoon whilst supporting a third runway at Heathrow which shows how empty their green rhetoric is."
Paul Morozzo, clean air campaigner at Greenpeace, said: "This government can't live up to its claims to climate leadership as long as it backs and new Heathrow runway and stalls action on cleaning up our road transport."
Mike Hawes, chief executive of the Society of Motor Manufacturers and Traders, said the industry recognised that more needs to be done, but they have "some of the most challenging carbon dioxide reduction targets of any sector and a record of delivering on them".
"We need a strategy with realistic ambition levels that supports industry's efforts, allows manufacturers time to invest, innovate and sell competitively, and which provides the right incentives to take the consumer with us."

Though the CCC declined to judge how sensible a new runway at Heathrow would be, they noted there would not be room for any more aviation growth if there is any chance of meeting emission targets.
"It is for the government to decide whether it wants to use up the elbow room it has got by having a new Heathrow runway," said Lord Deben.
He noted that if the plans go ahead the expansion will drain virtually all the "generous" amount of carbon emissions that are allowed in the emissions framework.
It will also require other sectors to make even greater reductions in their emissions to make up for the uptick from planes.
Emission cuts from aviation and other sectors will need to be even greater if the government commits to the stricter targets suggested by the Paris climate agreement, and the CCC said preparations must be made for this possibility.
A government spokesperson said the UK has proven itself to be a "world leader" in tackling climate change since the introduction of the climate change act.
"As the CCC has recognised, we've made huge progress in cleaning up the power and waste sectors and through our ambitious clean growth strategy we're confident of cutting emissions across the wider economy to meet our carbon budgets while seizing the economic opportunities of clean growth," they said.
Register for free to continue reading
Registration is a free and easy way to support our truly independent journalism
By registering, you will also enjoy limited access to Premium articles, exclusive newsletters, commenting, and virtual events with our leading journalists
Already have an account? sign in
Join our new commenting forum
Join thought-provoking conversations, follow other Independent readers and see their replies