Earth broke multiple climate records in 2015, say scientists responsible for planet's 'annual physical exam'
The State of the Climate report provides a frightening image of what a hotter future will entail, with last year's higher-than-ever sea levels, extreme weather and greenhouse gas concentrations leading to drought and deadly heatwaves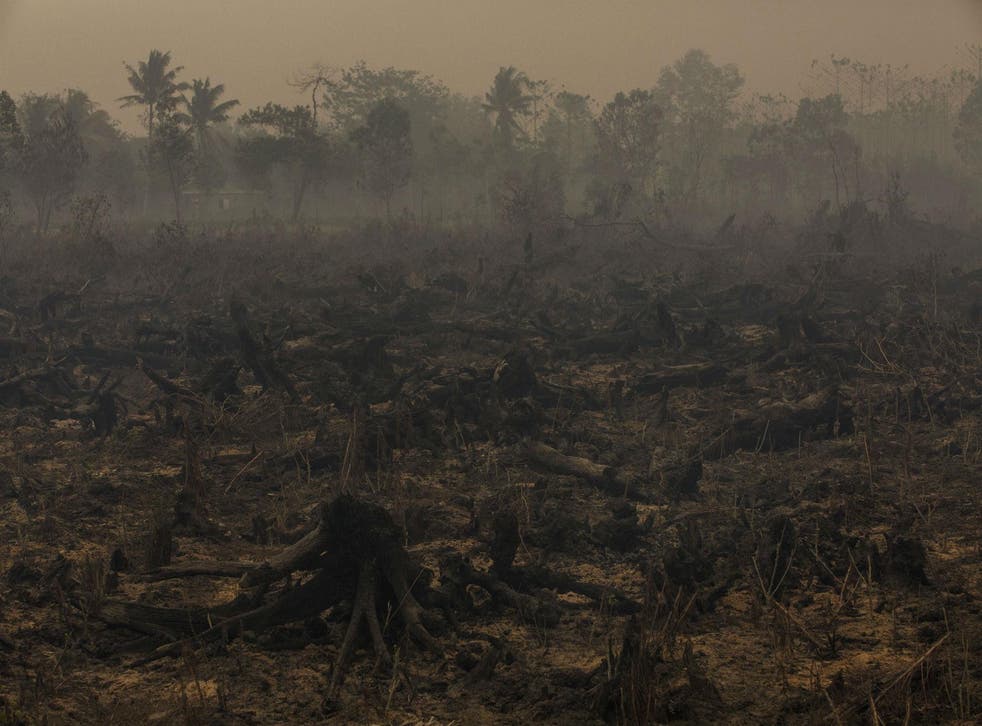 Already known to have surpassed 2014 as Earth's hottest documented year, 2015 also smashed records for sea levels, greenhouse gas concentration and extreme weather events, according to a new international report seen as the planet's annual physical exam.
The wide-ranging State of the Climate report, led by the US National Oceanic and Atmospheric Administration (Noaa) with 450 scientists from more than 60 countries, provides a chilling image of what a hotter future might entail. As the world warmed at a dramatic rate last year, it brought worrying real-world effects across the globe, including drought, deadly heatwaves and devastating wildfires.
Not long after the end of 2015, it was declared the hottest year since records began in the 19th Century. The new report, published on Tuesday in the Bulletin of the American Meteorological Society, found that the world had also passed "several symbolic milestones" in that 12 months.
At Mauna Loa in Hawaii, site of the longest-standing measurement of atmospheric carbon dioxide, for example, the annual average atmospheric CO2 concentration surpassed 400 parts per million for the first time.
Thanks in large part to the continuing increase in greenhouse gas production, the world is now 1C warmer than in pre-industrial times, with temperatures rising apace. The UN has said it hopes to hold global temperatures to a rise of no more than 1.5C, the point at which scientists envisage a major "tipping point" for life on Earth.
While the world's groundwater storage levels were at their lowest ever, the global sea level was at its highest: 70mm above the 1993 average, when satellite measurements of sea levels began. The Greenland ice sheet, which would boost sea levels by some 7mm if it collapsed entirely, saw melting of 50 per cent of its surface in the warmer months of last year.
Twelve countries including Russia and China experienced their own individual hottest years. Last June, more than 1,000 people died in a heatwave in Pakistan, while drought left millions hungry in Ethiopia and much of Indonesia was blanketed by smoke from vast forest fires.
More than 90 per cent of greenhouse gas heat energy is absorbed by the oceans, where temperatures spiked at the surface and in the depths. In the Arctic, where August temperatures were a staggering 8C higher than the long-term average, walrus, polar cod and gelatinous snailfish populations were all dented, scientists found.
Meanwhile, a harmful algal bloom afflicted the northeast Pacific, which was also 2C warmer than average. The total of 101 tropical cyclones in 2015 far outmatched the 1981-2010 average of 82.
Some of the extreme weather came as a result of El Niño, the cyclical Pacific warming that coincided with man-made climate change to powerful effect. "2015's climate was shaped both by long-term change and an El Niño event," said Noaa director Thomas Karl.
His colleague and co-author, oceanographer Gregory Johnson, described the twin effects of man-made climate change and El Niño in a haiku, published as part of the report: "El Niño waxes, warm waters shoal, flow eastward, Earth's fever rises."
Madagascar drought: El Nino leaves 80 percent of people hungry
The State of the Climate report, which takes into account 50 different aspects of the global climate, is now in its 26th year. The UN has already warned that it expects 2016 to break through many of the records set by 2015.
"The time to call the doctor was years ago," Noaa's climate monitoring chief, Deke Arndt, told the Associated Press. "We are awash in multiple symptoms."
Join our new commenting forum
Join thought-provoking conversations, follow other Independent readers and see their replies