Climate crisis: UK woodlands and peatlands 'crucial' to reaching net zero goal, report says
Researchers examining British ecosystems say conservation essential to realising 2050 carbon target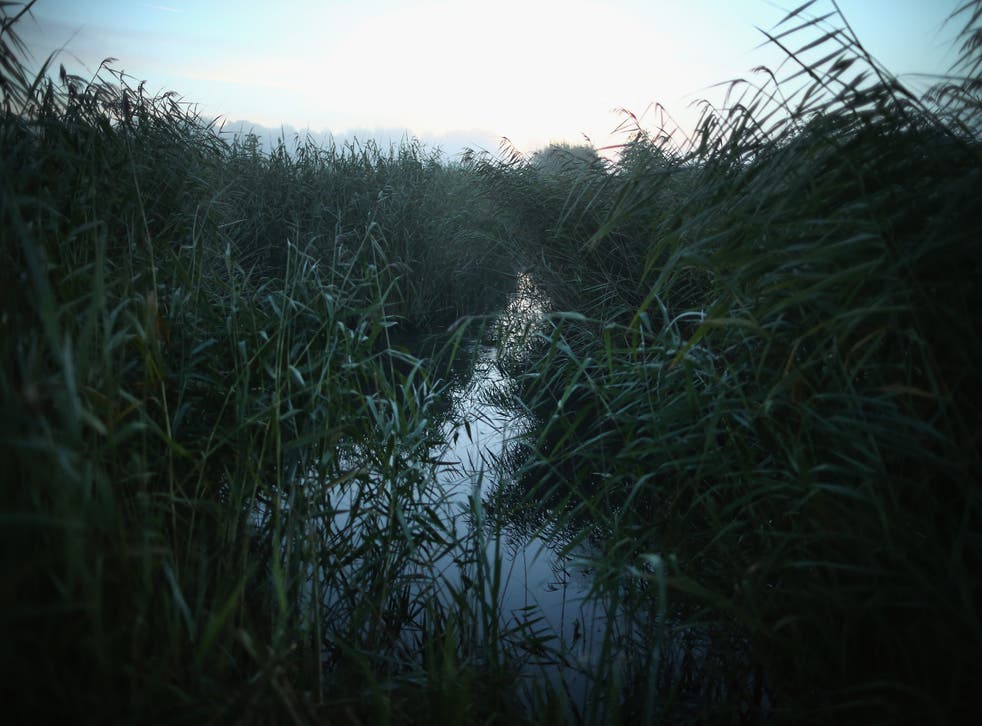 Maintenance of the UK's native woodlands and peatlands will be "crucial" to realising the goal of achieving net zero greenhouse gas emissions by 2050, a new study by Natural England has found.
Researchers carried out a comprehensive survey of the role different types of natural habits in Britain play in capturing carbon from the atmosphere, looking at forests, grasslands, heathlands, salt marshes and seagrass meadows and how much they store in their soils, sediment and vegetation.
They found that undisturbed woodlands and peat bogs had the highest rates of carbon sequestration, with a hectare of ancient woodland capable of storing the equivalent amount of carbon dioxide each year that would be emitted from 13 plane journeys between London and Rome.
A 10-metre deep fenland peat bog can meanwhile store eight times as much carbon as the equivalent area of tropical rainforest, according to the report's authors, underlining the vital part these ecosystems take in decongesting the air of greenhouse gases.
The same size area of salt marsh - roughly equivalent to a rugby pitch - buries a similar amount of carbon to a car's total annual exhaust emissions, they found.
The study also highlighted the importance of protecting habitats traditionally managed by the agricultural sector like hedgerows, hay meadows and orchards, as these too take in carbon and support wildlife that may have taken centuries to develop a home in a given area.
Dr Ruth Gregg, the report's lead author and senior specialist for climate change at Natural England, said: "Our natural and wild places will play a crucial role in tackling the climate crisis.
"Not only do our habitats capture carbon, but they provide many other benefits for biodiversity and the wellbeing of society. For habitat creation and restoration to achieve its full potential in helping the UK achieve net zero by 2050 we need to act now, basing decisions on robust science and taking a strategic approach."
Tony Juniper, Natural England's chairman, added: "By combining different policies and strategies on land and at sea, then major climate related benefits can be achieved. Woodland creation incentives, peatland recovery, action on farms, re-naturalisation of the coast and landscape-scale nature recovery projects can all contribute.
"The climate change and nature emergencies are two sides of the same coin and with this kind of information the UK can lead in showing how we can go low carbon and high nature at the same time."
The findings follow on from the Woodland Trust's own State of the UK's Woods and Trees 2021 report, which was published last week and concluded that Britain's forests are approaching "crisis point" and under siege from a variety of threats, notably climate change, nitrogen pollution, habitat damage, imported diseases, invasive plant species and new housing developments.
Register for free to continue reading
Registration is a free and easy way to support our truly independent journalism
By registering, you will also enjoy limited access to Premium articles, exclusive newsletters, commenting, and virtual events with our leading journalists
Already have an account? sign in
Register for free to continue reading
Registration is a free and easy way to support our truly independent journalism
By registering, you will also enjoy limited access to Premium articles, exclusive newsletters, commenting, and virtual events with our leading journalists
Already have an account? sign in
Join our new commenting forum
Join thought-provoking conversations, follow other Independent readers and see their replies