Coalition faces an exodus of energy experts as funding for renewables is held up on grounds of cost
Blow to fight against climate change as CO2 in the atmosphere hits record high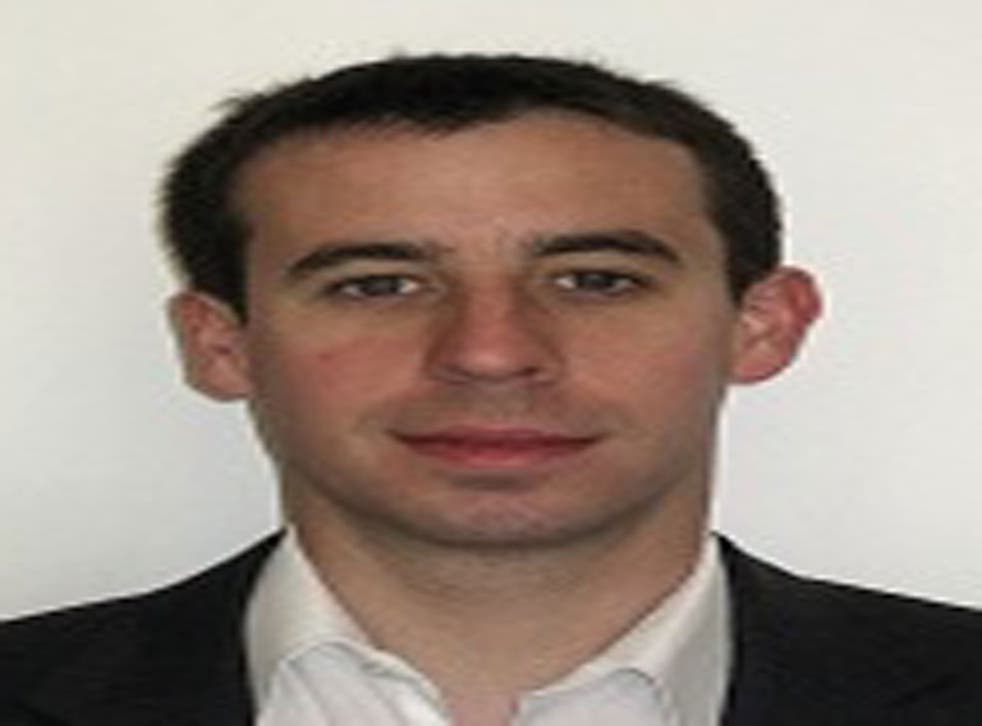 The Government is facing an exodus of senior energy and climate change advisers amid growing concerns that decisive action to tackle global warming is falling victim to Treasury intransigence.
It emerged that Ben Moxham, David Cameron's respected adviser on energy and the environment, had quit No 10 after reportedly becoming frustrated at the slow pace of progress.
His departure follows that of Ravi Gurumurthy, a key architect of the Energy Bill which is currently going through Parliament. He stood down from his role as head of strategy at the Department of Energy and Climate Change (DECC) last week.
Also departing is Jonathan Brearley, director of energy strategy and futures for DECC, who has also handed in his notice and will leave the department in July. All three men were key proponents of the Government's strategy of subsidising new offshore and onshore renewable electricity projects to decarbonise Britain's energy market by 2030.
But the proposals are being held up by the Treasury on cost grounds. Critics claim it is attempting to delay investment – particularly in offshore wind – and instead concentrate on exploiting shale gas reserves.
A Government offshore energy industrial strategy document, due to have been published this month, is understood to have been delayed after Treasury objections.
At the same time as proponents of renewable energy are leaving, Mr Cameron appears to be surrounding himself with climate change sceptics who are warning him that Britain cannot afford the cost of new renewables.
He recently appointed John Hayes as a minister working directly to him in Downing Street. In his previous job in DECC, Mr Hayes criticised onshore wind farms and claimed he wanted to put the "coal" back into "Coalition".
Mr Cameron has also appointed the former Tory minister Peter Lilley to his advisory board. Writing in The Spectator this week, Mr Lilley warned that the "green lobby" was "in control of the Department for Energy" and suggested that the case for global warming was far from clear-cut.
"Global temperatures have failed to rise for 16 years," he wrote. "Recent measures of how much global temperature rises as carbon dioxide in the atmosphere increases are far lower than is built into climate models.
"The case for unilateral action to decarbonise the EU economy has weakened because China, India, USA et al won't do likewise. Even EU solidarity is crumbling now that Germany is shutting its nuclear plants and building 20 new coal ones. So the idea of Britain going it alone is risible."
Barry Gardiner, Labour MP and member of the Energy and Climate Change Committee, said: "There's absolutely no question that the Government has been in wholesale warfare over this [energy policy]. The Chancellor seems to have been bought into this 'theology' that we've got to go down this route of shale gas and it's the future of this country.
"He's ignoring all the benefits that low-carbon technology can bring to the wider economy, ignoring the commitments that we have made in terms of emissions reductions. It's no wonder that people who understand the situation, have become frustrated that that theology has taken over the driving seat, and those policies are just being ridden roughshod over."
Nick Molho, head of climate and energy policy at WWF-UK, said: "If it is the case that Ben Moxham left after becoming frustrated that climate change has dropped down the Government's agenda, then that is very worrying.
"WWF would echo these concerns; before the last election, David Cameron and leading Conservatives were vocal in their commitment to the environment, but since they entered government, we've heard almost nothing. A problem on the scale of climate change must be kept high on the agenda by our political leaders – ignoring the problem won't make it go away."
A Downing Street spokesman insisted that Mr Moxham was still working for Government - but had been transferred to the Cabinet Office while still working on climate change. However they would not say what work he was undertaking despite the fact that the Cabinet Office has never been a lead department in the area. They said he had been on a two year secondment to Downing Street that had come to a natural conclusion.
Register for free to continue reading
Registration is a free and easy way to support our truly independent journalism
By registering, you will also enjoy limited access to Premium articles, exclusive newsletters, commenting, and virtual events with our leading journalists
Already have an account? sign in
Register for free to continue reading
Registration is a free and easy way to support our truly independent journalism
By registering, you will also enjoy limited access to Premium articles, exclusive newsletters, commenting, and virtual events with our leading journalists
Already have an account? sign in
Join our new commenting forum
Join thought-provoking conversations, follow other Independent readers and see their replies