COP21: African campaigners demand compensation for effects of global warming
Politicians and NGOs call for the developed world to provide cash to help deal with the consequences of a warming planet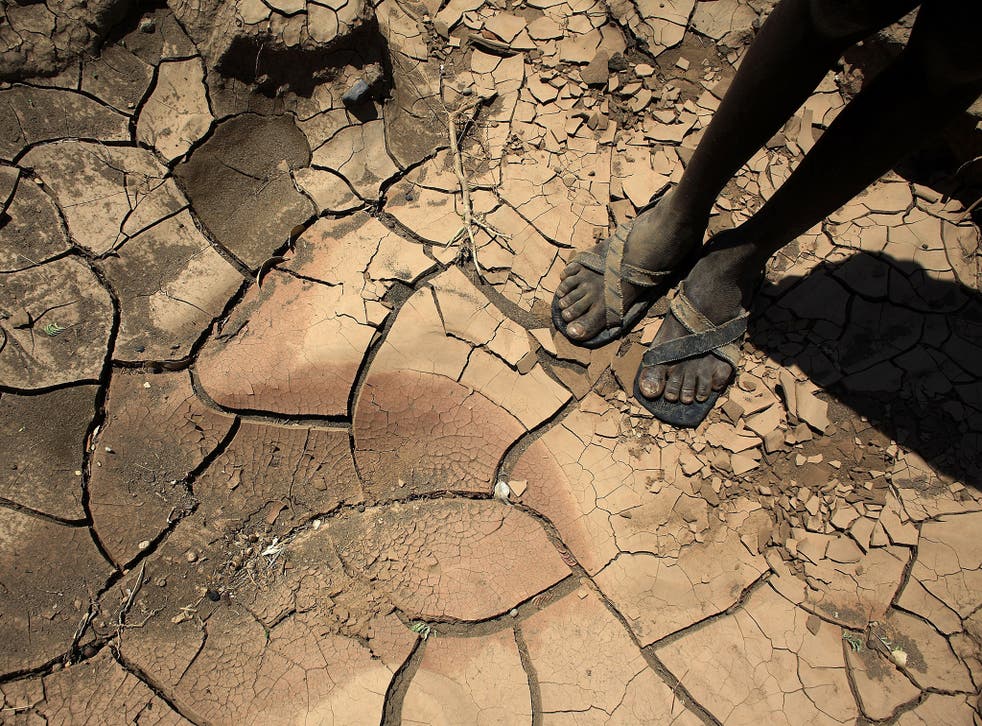 African campaigners are demanding compensation for the huge damage being inflicted on the continent by global warming – a problem that has been caused by the rich countries but will hit poor nations the hardest.
As the United Nations summit to tackle climate change nears its conclusion, African politicians and NGOs are calling for the developed world to provide cash to help them deal with the consequences of a warming planet.
Compensation should cover everything from storm damage and crop failure to desertification and forest degradation, the African nations say.
The funds should also help meet the cost of the mass migration that is inevitable as huge areas become uninhabitable, as well as the rise in diseases such as malaria.
"The cries of the people of Africa impacted by climate change are growing louder and louder as they are losing the farmlands and animals they rely on for their livelihoods to floods and droughts," Mithika Mwenda, secretary general of the Pan African Climate Justice Alliance (PACJA), told The Independent.
First climate draft released
"The industrialised world has become wealthy by polluting the atmosphere and now our rivers are running dry and our crops are turning to dust. It is therefore essential that loss and damage is well addressed in the Paris agreement," added Mr Mwenda, whose alliance speaks for more than 1,000 farmers, churches, NGOs and other organisations in 45 African countries.
Pa Ousman Jarju, environment minister for the west African nation of Gambia, said: "Loss and damage is a red line for us. If it is not addressed adequately, there will be no outcome in Paris." Mr Jarju is also chairman of the 48-nation Least Developed Countries negotiating bloc.
Low-lying islands, such as the Maldives and the Pacific Island of Tuvalu, are also adamant that any deal will involve compensation as they gradually sink under water.
The issue of compensating developing countries for climate change is highly contentious and the latest draft of the agreement being worked on in Paris revealed that there was still much work to be done before it could be resolved.
Whatever the outcome, it has already been established that the words "compensation" and "liability" will not appear in any agreement because of fears that they could open rich countries up to hundreds of billions of dollars of legal liabilities.
Climate change around the world - in pictures

Show all 17
US special envoy for climate change, Todd Stern, said this week: "We won't accept the notion that there should be liability and compensation for loss and damage, that's a line we can't cross."
But he indicated he could be open to financial assistance under a different name – a stance shared by much of the developing world, including Europe and the UK.
Former Friends of the Earth director Tom Burke, who now works at the E3G environmental think-tank, said: "Getting this right will go up to the wire. Of the difficult issues still to be resolved in Paris, 'loss and damage' is the one where it is difficult to see the 'landing ground'. Unlike the other outstanding issues, it is hard to see where it's going to end."
Register for free to continue reading
Registration is a free and easy way to support our truly independent journalism
By registering, you will also enjoy limited access to Premium articles, exclusive newsletters, commenting, and virtual events with our leading journalists
Already have an account? sign in
Register for free to continue reading
Registration is a free and easy way to support our truly independent journalism
By registering, you will also enjoy limited access to Premium articles, exclusive newsletters, commenting, and virtual events with our leading journalists
Already have an account? sign in
Join our new commenting forum
Join thought-provoking conversations, follow other Independent readers and see their replies