Coronavirus: Greener, more equal economy must emerge after impact of Covid-19, experts say
'We must not go back to the status quo'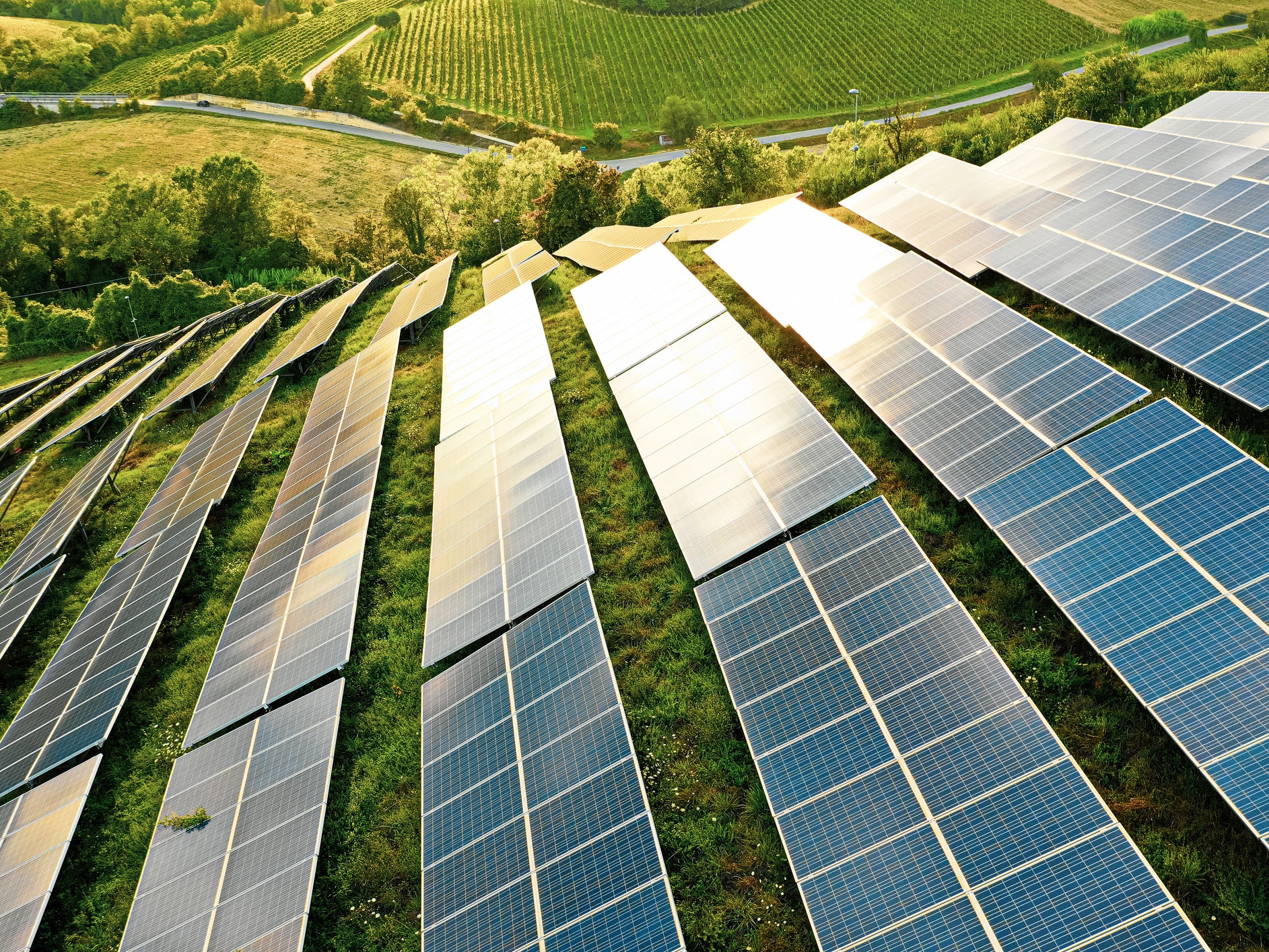 The vast shutdown necessary to fight coronavirus in countries around the world has had rapid and profound impacts on the environment.
In the UK, the shutdown has already seen a huge leap in air quality with measurements of toxic small particulate matter down by as much as 50 per cent in some major cities.
Similar effects have been recorded across the world as industry has paused while governments grapple with the pandemic.
Amid the devastation caused by the virus, the shutdown has been credited with giving hope of how a low-carbon economy may be achieved.
Covid-19 has claimed over 25,000 lives, and already caused unprecedented economic shock across the world, which is expected to lead to mass unemployment.
As leaders plan stimulus packages to bail out their economies, experts have warned against a rapid return to "business as usual" replete with the huge inequalities, and environmental degradation which have characterised larger economies, particularly as the world is currently on track to miss emissions targets with the impacts being "too catastrophic to comprehend".
Speaking at an online panel discussion hosted by climate litigation charity Plan B, professor of epidemiology and public health at UCL and chair of the WHO's Commission on Social Determinants of Health, Sir Michael Marmot, said: "What the Covid crisis exposes is that we can do things differently. We must not go back to the status quo, we cannot do that."
"What I would like to see, and we are seeing it at some regional levels within the UK, as well as some other countries, is putting the likely impact on health equity at the heart of all policymaking. That would lead to better environmental policy, it would lead to better social policy, it would lead to better healthcare policy and better political policies."
His sentiment was echoed by co-founder of Extinction Rebellion, Dr Gail Bradbrook, who said there will be "a reckoning to come" about the inadequacy of responses to the coronavirus outbreak for both national governments and for the lack of international cooperation, and said this has also been a problem within the climate and ecological crisis.
She said: "Things that needed to have been done but weren't to prevent the pandemic, are similar to the things needed to address the climate and ecological crisis.
"The word people have used is 'impossible', we cannot conceive of making the changes, well now it's been forced on us – what once was impossible is now happening."
Speaking about Extinction Rebellion urging governments to aim for net zero emissions by 2025, Dr Bradbrook added: "We were told this was an "impossible target", but the things happening right now are the things needed to hit a 2025 target. We can do the impossible. We have to."
The panel agreed "the climate emergency is much more serious than people think," as it was put by former special representative for climate change and chief scientific advisor to the government, Sir David King.
He said: "Pollution is accountable for around 7 million deaths globally and if we take action on climate change we will be taking action on the environment and pollution."
Further stark impacts of failure to rein in emissions were described by Dr Jason Hickel, lecturer in economic anthropology at Goldsmiths University, who said: "Most of us are more aware of the biophysical consequences of climate change than we are of some of the social consequences of it. Food supply is one of the greater risks we have to consider.
"For every degree we heat the planet the average crop yield around the world declines by about 10 per cent. At the end of the century if we have 3 or 4 degrees of warming above pre-industrial levels, it will collapse the average crop yields by up to 40 per cent."
"We have to understand what the implications of this will be. Already we're seeing people moving out of their homes seeking more arable, habitable parts of the planet. I think we can expect a significant upsurge of this kind of migration as people quite rightly seek access to more habitable parts of the planet.
"And that could fundamentally destabilise the world system, which is already starting to buckle under this pressure."
He added: "Fascist movements are on the march in Europe, the EU is in the process of slow-motion disintegration, it's difficult to imagine it much worse, but we have to be prepared for that and take it very seriously.
"Heating beyond 1.5 – 2 degrees leads to scenarios in terms of food supply that are too catastrophic to comprehend. We need rapid, very urgent reductions in emissions."
Professor Sam Fankhauser, co-director of the Grantham Research Institute and former deputy chief economist at the European Bank of Reconstruction and Development, said the Covid-19 crisis presented an opportunity to build a greener economy.
He said: "As we move into rebuilding the economy we can pay attention to the carbon intensity of the stimulus packages.
"There are a lot of things that need to happen in a zero carbon economy that are consistent with a rapid boost to the economy.
"The three tests which economists use for a good stimulus is they have to be timely, targeted and temporary and there are a lot of climate change measures which fall into that category. So we can have a low-carbon recovery, that's absolutely possible."
Join our commenting forum
Join thought-provoking conversations, follow other Independent readers and see their replies